License Global
: In a rapidly-changing marketplace filled with the rise and fall of brands, category shifts and product innovation, what is the one trend that is most catching your attention right now? 
Joachim Knödler:
 In terms of the trends we have in Germany, a big partnership with companies like Boxing and its Tonies, who provide a box and figurines with audio drama content. Our licensed products will be launched in the U.K. as well soon. Boxine create products that we call audio dramas, or audio storytelling. It was always a content-driven product that was another way to get Studio 100's content into kids' hands, specifically as there's a limited TV watch time for kids in Germany. This was an additional platform to get kids excited for a show or a new upcoming movie and create a platform and basis for licensing. Now, having these pandemic restrictions, audio home entertainment has had a big boom, and we are seeing the first treads of companies like Sony and other content providers. They are stepping into the market in different European territories, which has never been touched with these kinds of products because creating them is complex. It would help if you had a narrator telling the story you cannot visually see. The additional boost for these audio dramas was the market entry of innovative, toy-related content-driven products like Boxine's Tonies, with the little figurines that contain each their own entire story. This is, I think, a fantastic trend, which is coming out of the licensing market.
What else are you seeing happening at the moment in terms of international or pan-European trends? 
The re-discovery of games. In Germany, the toy market is very traditional. Action figures are less important than toys and (board) games and activities. During the pandemic, there was a significant increase in electronic games. The result was the tremendous success of these games. The trend of traditional games has picked up families as they are spending more time at home. They're playing classic games again like "Monopoly." We currently see a big trend in everything related to the outdoors. Of all the trends we've seen prior (like audio toys, video games, board games and publishing), they're there because you don't have the chance to go out. But, now people are trying to do a lot of outdoor activities. We try to pick up this trend as well with one of our properties, Heidi. 
Studio 100 has a raft of amazing properties. What new directions are you considering for the IPs that will help grow the brands? 
We have a solid business already existing with our brands in the toys and games area. We are working on more outdoor-related products because we have a property that lives and breathes the outdoors, and that's "Heidi," our girl of the alps. We have data collections that have shown us many opportunities to give this a cross-generational product approach. We strongly believe that "mini-me" is a trend for the mother and the father with their kids. But this works for the grandparents as well. 
"Heidi" is well-connected to nature all the time, whether it's winter or summer. We were able to transform this core value of our famous brand into an inspiration for outdoor products. And "outdoor" doesn't necessarily have to be far. You can go into a park for a walk; you can go outside of the city in a forest. We picked up this connection at Studio 100, and we want to go more into this direction. 
You have a TV series coming for "100% Wolf." So you see the shoots of an evergreen property with this, and how do you see the licensing program shaping up? 
We see a long-term opportunity with this IP. The pandemic hit us very hard in terms of the delivery of specifically the TV series. The movie was completed end of 2019. The first international movie release in several territories was a great success. For example, in the U.K., we started in July. Despite the lockdown, "100% Wolf" passed the £1.49 m box office sales mark until Christmas. It had a very successful start in France and had 36,439 admissions on October 28, 2020, alone, putting it at the top of (French distributor) Alba Films' best debut feature. After that, the cinemas were closed.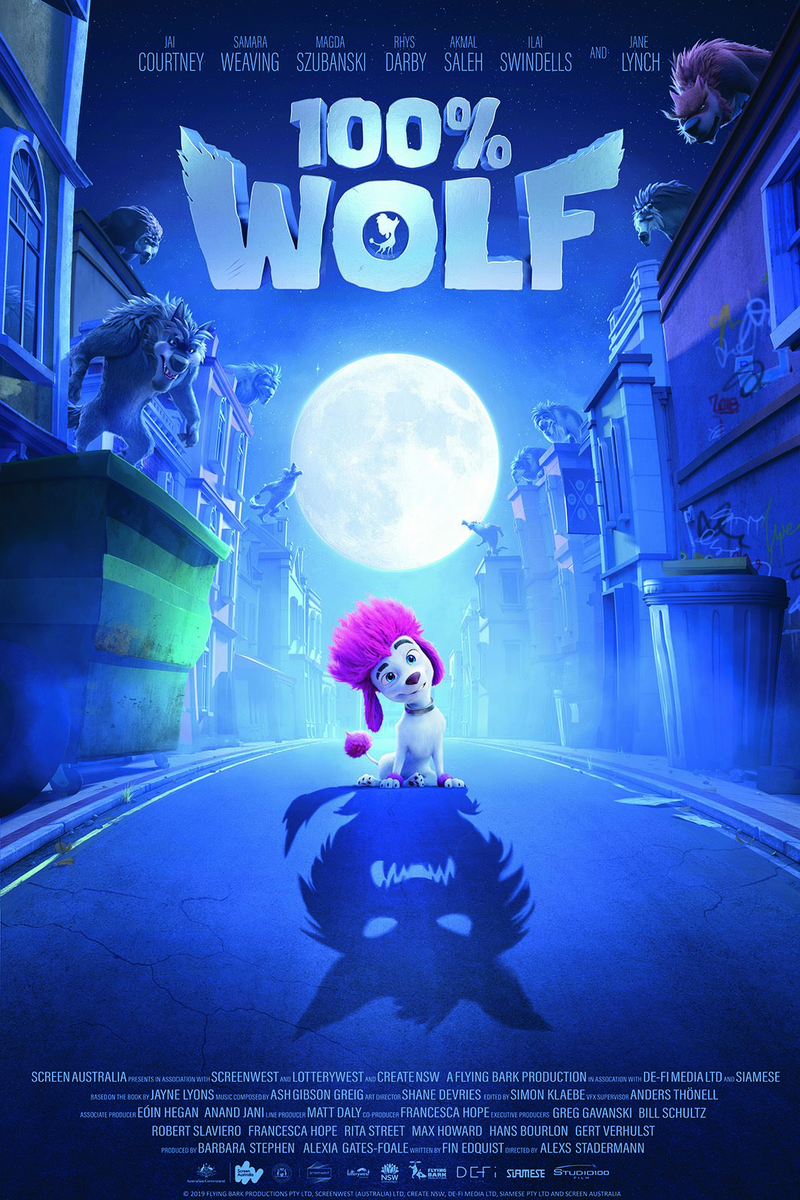 In Germany, we had to postpone the movie release. We have a couple of agreements with licensees. But with all these partners, we had to make commitments because there were products already finished. I know from one partner who finished his product development - it was September 2019 and products were already shipped. For more than a year, the products were locked in the warehouse, waiting for their launch. Hopefully, this year, we may combine the movie's release and the TV series of this IP in Germany. All marketing activities with Super RTL as commissioning broadcaster and Constantin Film as movie distributor will give the IP a powerful push in Germany. 
In 2022, we would start with content products, publishing, the magazine and audio storytelling to build on the content. For the second phase, it's more toys and everything related to play. Under the last phase, the third phase, we are going on with soft lines. We feel that we have something in our hands, which could be easily adapted into other areas. "100% Wolf" is so funny and so full of comedy while transporting a great message: Heroes come in many forms. And this is still important post-pandemic.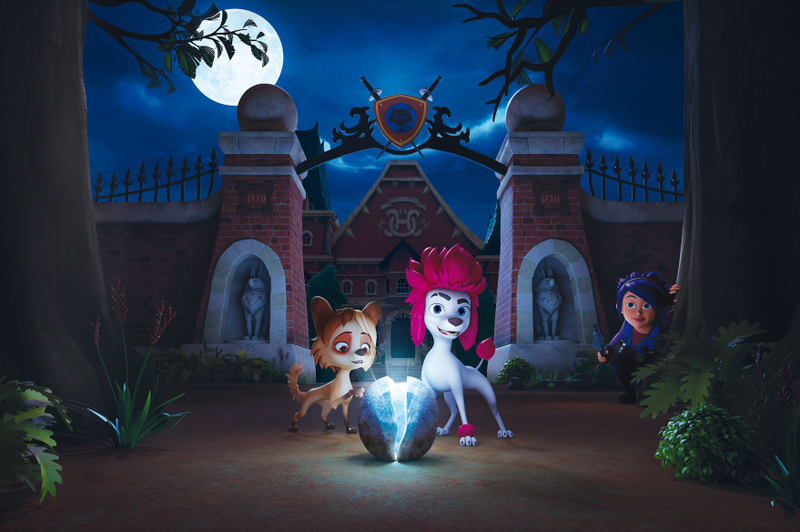 Read more about:
Subscribe and receive the latest news from the industry.
Join 62,000+ members. Yes, it's completely free.
You May Also Like
Loading..