Tik, Tok, Boom: How the U.S.'s Battle with TikTok Could Affect the Licensing Industry
Tik, Tok, Boom: How the U.S.'s Battle with TikTok Could Affect the Licensing Industry
The U.S.'s relationship with social media app TikTok is uncertain, but what does that mean for the licensing industry?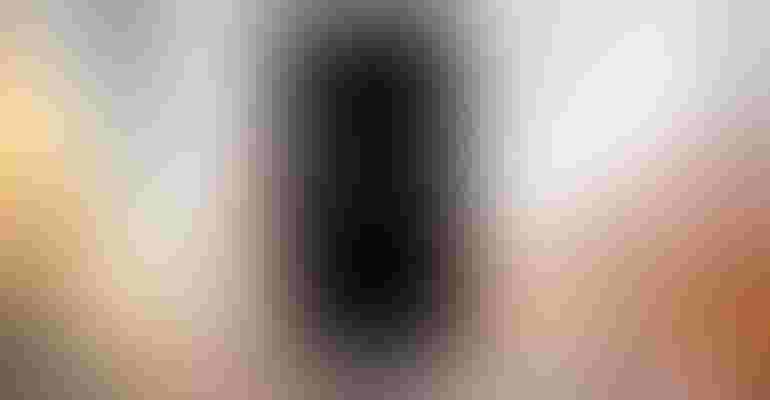 The social media app TikTok, formerly Musical.ly, has taken off in recent years. It has birthed dance trends, popularized a slew of radio hits, changed the way Millennials and Gen Z communicate with one another and birthed a whole new slate of influencers that have burst on to the licensing scene.
Now, however, the clock is ticking. The White House recently announced the possible shutdown of the popular platform, citing national security threats. The solution, the president says, is for the app to be sold to an American company. If the higher-ups of the app refuse or don't sell in time, then the app will cease to be available in the U.S., a huge blow for not only TikTok, but possibly for the licensing industry.
The Fate of TikTok
TikTok is on the rocks. On Sept.24, the company, a U.S. subsidiary of Chinese corporation ByteDance, requested an injunction against its looming ban. TikTok previously sued the Trump administration for its decision regarding the app.
According to the suit, TikTok has "made extraordinary efforts to try to satisfy the government's ever-shifting demands and purported national security concerns, including through changes in the ownership and structure of their business, and they are continuing to do so." However, the company claims that the president is overreaching his power in demanding the company switch ownership in order to operate. According to TikTok, the executive order violates the company's right to due process and freedom of speech.
Trump originally gave ByteDance until Sept. 15 to sell TikTok, ordering the Apple and Google app stores to remove it by Sept. 20. It was then granted a last-minute extension after Trump approved a tentative deal with Oracle and Walmart to sell a 20 percent stake of the company. If ByteDance refuses to sell and give up control of TikTok, then the app will be removed from the app stores on Sept. 27. It is unclear if the deal will be approved by ByteDance, and if China will approve the transfer of the company to the U.S. According to Forbes, the Chinese firm broke rank and announced a deal that would have TikTok remain a ByteDance subsidiary, even though earlier that week the company had told treasury secretary Steve Mnuchin it would divest its U.S. operation labeling. Oracle and Walmart raced to provide a statement outlining the partnership, while ByteDance created a blog post contradicting them, saying they were "debunking false rumors."
It goes without saying that the fate of TikTok is up in the air, and creators and companies alike are preparing for TikTok to tank. If it does, what will happen to TikTok and its blooming licensing partnerships?
 
TikTok and Licensing
TikTok stardom has resulted in a ton of licensing deals. Sisters Charli and Dixie D'Amelio, the first and ninth most followed creators on the platform, recently struck a successful deal with Morphe to launch a sub-brand for the makeup company. Addison Rae, the second most followed creator on TikTok, also ventured into the beauty space and launched her own makeup line, ITEM Beauty.
Kid influencers on the platform such as WeWearCute have announced a slew of licensing deals in recent months. The brand recently inked a beauty deal with Taste Beauty, along with partnerships with Mad Engine for apparel and accessories, Jay Franco for home décor and CultureFly for subscription boxes.
Skincare influencer Hyram Yarbro also signed a licensing deal with Semaphore Licensing.
Needless to say, the success of TikTok stars has paid off for licensing agencies. Products backed by an influencer with millions of supporters pretty much guarantees good sales. But what happens if that influence is at risk and suddenly disappears?
 
Goodbye TikTok, Goodbye Influence?
If the president moves forward with shutting down the app, many things will change for the influencers who currently thrive on it. They will have to scramble to keep their fan base engaged by switching them all to a new app with similar features. With TikTok creators taking their fans to multiple different apps, it's entirely possible that TikTok users will only choose one or two new apps to download, choosing only their favorite creators to continue their social media journey with.
In essence, the removal of TikTok could result in these influencers losing part of their influence. However, apps like Instagram, where popular creators have already garnered plenty of followers, are already on phones everywhere. Video influence could also easily switch over to YouTube, where there is an abundance of licensing superstars.
If the star power of TikTok doesn't transfer to long-form video content or Instagram videos, that could mean Tik Tok stars are only living their 15 minutes of fame. Alternatively, the TikTok ban could also mean that they blow up even more. Depending on how popular and influential a TikTok creator already is, they very well could gain even more star power.
If traction gains for these stars, more licensing deals will result. If their stardom plummets due to a TikTok shutdown, it will mean the decline in sales for licensing programs as their fame fades away.
Licensing Without Tik Tok
Charli D'Amelio has nearly 88 million followers on TikTok, nearly 30 million followers on Instagram and more than seven million subscribers on YouTube. Hyram Yarbro boasts more than six million TikTok followers, one million followers on Instagram and more than 3.5 million subscribers on YouTube. Influencers like these will continue to have influence because they reach beyond just a TikTok audience.
When it comes to TikTok stars, licensing deals that will survive are deals that cover multiple social media platforms and multiple audiences. Licensing agencies and companies looking to expand their licensed deals should keep this in mind when bringing on a new influencer. A large range of influence, more than just TikTok followers, is ideal.
TikTok may very well be temporary, but those who have already reached superstar status on the app are worth giving a chance, nonetheless. If they have millions of followers on other apps already, then their transition from TikTok to another app is more likely to be successful, regardless if the app is already a staple in popular culture or is up-and-coming.
Is This The End?
Regardless of what happens to TikTok, the stars that the app has created are undeniable in popular culture. If the president moves forward with the ban, it will definitely affect some creators, their livelihoods, and the possibilities of licensing deals. For others, it will be nothing but a bump in the road.
For companies that do licensing, the zeitgeist of TikTok can live on through licensed deals regardless of the apps existence within the U.S. The cultural shift has already happened, and the creators who are lucky enough to have made a name for themselves in the short time the app was around will still be a hot commodity in the licensing world.
Now, the torch is being passed to these companies to bring the spirit of TikTok to Gen Z and Millennials in whole new ways. TikTok has already made its impact. The jumping point will be there regardless of is continued existence. The question is, what will you do with it?
Subscribe and receive the latest news from the industry Article
Join 62,000+ members. Yes, it's completely free.
You May Also Like
---