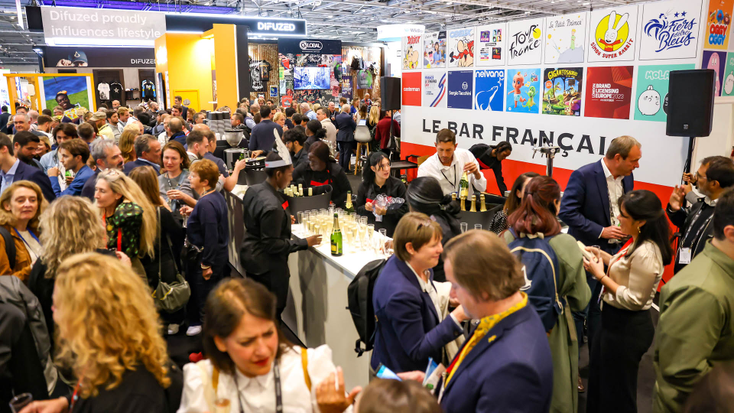 Opening Night party at Motul Café in September 2022.
Brand Licensing Europe.
At A Glance
Market Snapshot: France.

Key Priorities: Fashion, Family and Food.

Financial recovery.
Western Europe – the second most active region in the licensing landscape – generated $60 billion of total global licensed revenue at retail in 2021. According to Licensing International, that is over 19% of total worldwide licensing sales ($315 billion).
There is a raft of rapidly changing consumer trends, regional interests, audience behaviors and intellectual properties in Western Europe, each fueling Europe's overall growth in licensing. To highlight one critical consumer hub within the Eurozone, the Global Licensing Group is working with Licensing International to bring French professionals together for France Licensing Day at Cité Internationale Universitaire de Paris, which climaxes with the Licensing International France Awards.
To better understand the region's exciting opportunities, obstacles and consumer outlook ahead of France Licensing Day, we explore market signifiers, consumer trends and growth categories for those seeking broader engagement in France.
"France is a dynamic
licensing market. It's particularly important to have dedicated moments, like France Licensing Day, to animate the French licensing industry and meet new faces while still explaining how licensing is a great and exciting business." – Patrick Tamburlin, Bel.
Market Snapshot: France
Trading Economics reported French consumer spending saw steady, gradual growth at the close of 2022 across fashion, food, beverage and cultural experiences, betraying the year's comparatively low consumer confidence levels.
In the face of geopolitical and economic uncertainty, consumer confidence is low, yet holding steady. According to Eurostat, retail sales activity across France grew month-on-month – from October 2022 (-4%) to November 2022 (1%) – while the entire European Union is also seeing margin-ally increased retail sales.
The competitive e-commerce landscape in France – the third largest e-commerce market in Europe – is also set to rise as online shopping grows in popularity with older generations and a compound annual growth rate (CAGR) of 5.7% sets e-commerce in France on a trajectory of $72 billion in market revenue by 2025 (Gaasly). For example, Mind Retail notes that Black Friday 2022 saw online spending in France jump 20%, with toys and high-tech categories gaining the most attention from price-savvy shoppers.
However, Euromonitor forecasts European consumer confidence will drop across the board in 2023, while the International Monetary Fund expects global economic growth to slow from 6% in 2021 to 2.7% in 2023, meaning economic challenges are still a critical part of any brand or business strategy.
So, how can brands operating within the European and French consumer goods market gain the confidence of the region's shoppers as we enter another uncertain year?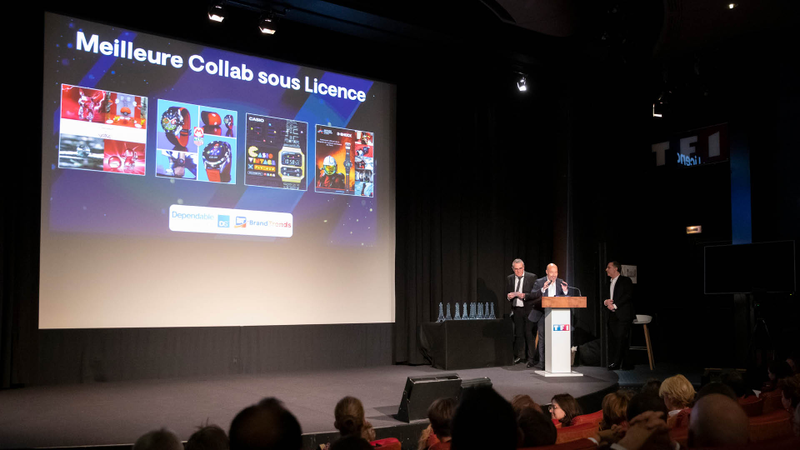 Licensing International Awards Ceremony 2022.
Key Priorities: Fashion, Family and Food
In France, consumers show reduced interest in traditional television, increased streaming and social media use, loyal fashion buyers and a rising emphasis on time spent with family, most often via experiential retail, culture and restaurants.
Like the rest of Europe, French consumers have shi­fted their view of "the essential," connecting non-essential items purely with pleasure. Brand loyalty is now closely related to deals, offers and retailers that can supply value and give shoppers a reason to spend in the face of financial concerns. Brand loyalty, in short, is no longer guaranteed, with 78% of consumers stating they had moved away from family-favorite brands to reduce spending.
However, brand loyalty in fashion remains steady, and even at a reduced rate, categories once considered "essential" pre-lockdown/recession are still driving respectable activity with buyers according to Emarsys.
Santander reports clothing, apparel and fashion make up 3.5% of France's disposable household income, with 60% of French shoppers buying clothing online in 2022. Apparel, in fact, comprised the most purchased non-essential item at the start of the year via online retailers, with shoes (45%), toys (45%) and beauty items (43%) following closely behind. Statista projects French fashion brands are set to generate a total of $34.1 billion in global sales across 2023, reaching a revenue of $46.12 billion by 2027 and keeping France's position as the fashion capital of the world. According to Licensing International, licensed consumer fashion items make up 9% of the total licensed sales of the $315 billion brand licensing industry, generating around $28.4 billion in licensed goods sales.
Another market thriving in France is food, beverage and hospitality. Speaking with License Global, Marie-Laure Marchand, senior vice president, global consumer products and business development, Chefclub, explains how brand engagement at restaurants offers a creative solution to a broader consumer issue.
"The pandemic has hit the restaurant industry hard over the past few years," says Marchand. "So, food establishments have had to reinvent themselves to keep business moving. Many companies turned to digitization, takeout solutions and other creative ideas. As for licensing, experiential marketing in all areas – not just retail – is a fantastic way to create loyalty with our clients. Our brand is tailor-made for this marketing initiative, so we are developing live events like our nation-wide tour with Klepierre French Shopping centers and promotions with partners like Flunch. This will be a crucial area of growth in the coming years."
The Chefclub x Flunch promotion deal brought new experiences to families dining at Flunch establishments, along-side the chance to engage with its digital content brand, ani-mated storytelling and licensed consumer goods.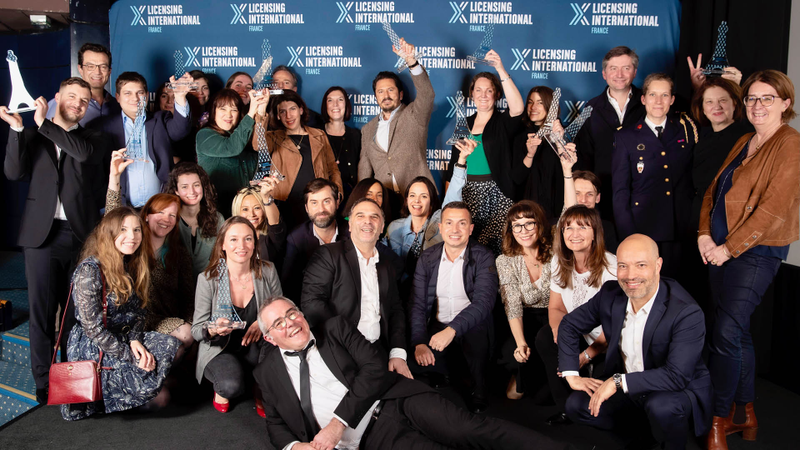 The winners of Licensing International France 2022.
Summing Up
France is no exception to the broader concerns of financial prosperity, economic uncertainty and wider social and political issues affecting modern consumer confidence in Europe. McKinsey reports sharply rising prices are forcing 57% of all consumers in France to hunt for better value, while pessimism about financial recovery is at its highest level since the pandemic. However, brands that find creative solutions to engage shoppers at hypermarkets, bring value to French brand loyalists, create on-ramps for audiences through streaming content and use the active categories of fashion, toys and fast-moving consumer goods can build impactful touchpoints that will further sales and audience penetration long a­fter any period of uncertainty.
France Licensing Day & Licensing International Awards took place in the beautiful surroundings of Cité Internationale Universitaire de Paris in Paris, France, on March 9, 2023. Here you can see License Global's Vlog from the event ...
Read more about:
Subscribe and receive the latest news from the industry.
Join 62,000+ members. Yes, it's completely free.
You May Also Like
Loading..