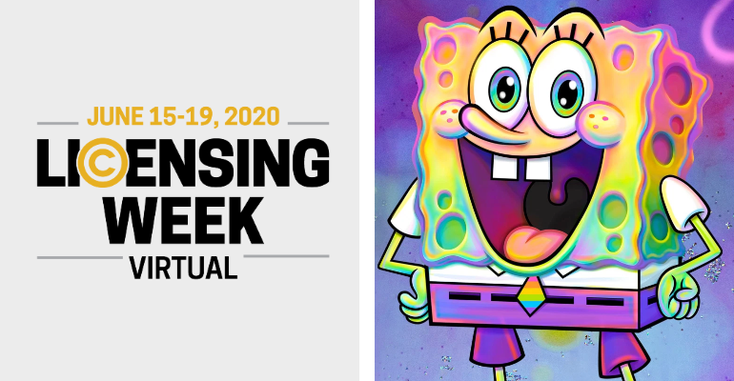 On day two of Licensing Week Virtual, experts from all over the business shared their take on how the evolution of entertainment has changed the licensing business.
In the long term, perhaps the greatest disruptor of the characters and entertainment category is the world of digital and social media, which connects consumers to their sources of entertainment – and to brands like never before. From the impact of COVID-19 to the highlighting of social issues, brands are being asked not only to entertain their customer base, but to stand for something, and to only work with licensees that share those same values.
The imprint that digital media and new forms of entertainment have on the licensing industry is immense. Online discourse shapes the world's opinion on licensed properties and products, along with the brands that produce them. Every step in this new form of licensing is more crucial than it has ever been in the past. There is no longer room for mistakes when it comes to creating a character
or entertainment property that will appeal to the masses. There needs to be a continual dialog between the brand and its audience in order for the brand to stay aligned with the values of its consumer.
"The digital-to-physical medium has changed immensely, but the calculus behind taking beloved brands and bringing them to folks in different parts of their day on products hasn't changed much at all," says Eric Karp, senior vice president, global brand licensing, BuzzFeed. "The big shift, in terms of the medium migrating from print to broadcast to the web, is the fact we are custodians of brands and can have an active dialog with our audience, let them know about the products, get their feedback before and gain insights after the fact so that when we do it again, we can deliver to them even more interesting products."
Executives from all over the characters and entertainment space discussed the impact this has had on their brands' development and how the role of the world online will only have a larger impact on licensing within the characters and entertainment category as brands move forward.
It's no secret that the world is going through quite the change right now. From a global pandemic to massive protests in the spotlight all over the planet, most of the world is going through a lot at once. Companies that will thrive during this time of upheaval will take note of this and evolve in response.
"I've talked to a lot of licensees, and I've seen a lot of licensees who are taking this opportunity to rethink and retool," says Scott Goodfellow, global business development, Procter & Gamble. "They're looking down the road 18 months and saying, 'The world has changed, whether we like it or not. We don't know what it's changed to, but if we're inconsistent with that, we won't be around long.' We're doing it at P&G, and you should do it too if you're not."
As much as some would like to simply pretend these upheavals aren't happening and continue with business as usual, doing so could become a detriment to business as a whole. The brands that will survive will take these situations and use them to rework their brand to serve as a place for their consumers to turn to.
A thriving brand listens to its consumers, even when it may not be easy to do so. Brands in the characters and entertainment category should focus on giving consumers what they need, whether that be a sense of relief, a fighting spirit, a distraction or something else entirely. The key is to listen to what your consumers need.
"We develop brand trust by listening," says Taylor Carson, vice president, marketing and licensing, Group Nine. "We listen to our communities and let them tell us what they want to see, what they want to hear, what they want to learn from us, and, ultimately, how they want to take action. Now, more than ever, transparency isn't just a trend or a buzz word, it's vital to a brand's existence."
Whether your entertainment brand takes a stance on the Black Lives Matter movement, you have a character that represents the LGBTQ+ community or an influencer involved with your brand donates proceeds from a licensed product to aid in COVID-19 relief, now is the time to take a stand. Along with it being the right thing to do, a brand's livelihood depends on taking action during these unprecedented times.
To learn more about how brands are transforming during this unique time and how your brand can flourish even during times like these, 
register for Licensing Week Virtual
. Presentations from the past two days will be available on-demand for one week, and three more days of fresh content are still to come.
Read more about:
Subscribe and receive the latest news from the industry.
Join 62,000+ members. Yes, it's completely free.
You May Also Like
Loading..