Strange Times: What Movie Production Stalls Could Mean for Streaming
Strange Times: What Movie Production Stalls Could Mean for Streaming
With major movie productions on hold, how is the backlog of big-ticket content helping the new rivals of cinema reposition for a takeover?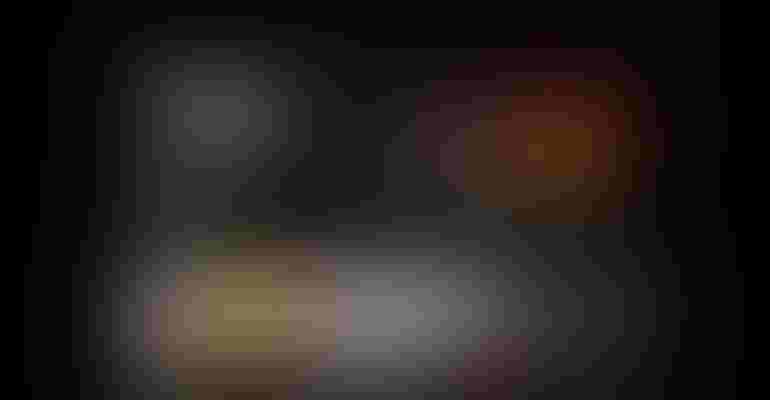 Matt Reeves' "The Batman," Paramount's "Mission Impossible 7," pre-production of Sony's "Uncharted," "Fantastic Beasts 3" and "The Matrix 4" are just some of the big-ticket pictures that have halted or postponed production due to the COVID-19 pandemic.  
These cinematic releases are undoubtedly some of the most exciting properties set to hit the big screen in 2021, and while delays may only be short – with "Avatar" now returning to production as New Zealand clears, and "Mission Impossible 7" returning to London facing looser lockdowns – what does that mean for Netflix, Disney+, Amazon and the new icons of home cinema? 
Netflix yesterday teased the triumphant return of "Stranger Things 4" amid an almost-global halt to movie, television and content production. Closing production after three weeks due to the coronavirus, the latest season of the beloved Netflix Original – which spawned a long line of licensed goods with brands such as Levi's and LEGO in 2019 – will restart production in September 2020 for a speculative 2021 launch. 
But Netflix is confident in its pre-existing backlog to get through lockdown with new content for the masses. Speaking with The Verge, the streaming platform's chief content officer linked the brand's success to its production methods, meaning that as entire series' drop at once, content is shot so far in advance that Netflix was deep into its 2021 slate before COVID-19 became a problem. 
With a 2020 slate shot and in post-production, Netflix seems to be the only streaming platform boasting more content launches in 2020 than in 2019. Titles include the likes of "The Old Guard," a new "Transformers" anime series, "The Umbrella Academy" season two and "Enola Holmes."
Even new properties like CD Projekt Red's "Cyberpunk 2077" is getting the streaming anime treatment with "Cyberpunk 2077: Edgerunners." The title is set to hit screens in 2022 after the video game developers and Netflix shared great success with "The Witcher." 
After launching to millions of downloads shortly after lockdown was announced in the U.K. – not to mention gaining a head start on viewers in the U.S. months prior – Disney+ is no exception to its own box-office beating content. With long-awaited content such as "Loki," "Hawkeye," "Wandavision" and "Falcon and Winter Soldier" on the cards for a 2020 launch as production halts on live-action films "Mulan" and "The Little Mermaid" and "Shang Chi and the Legend of the Ten Rings."
With live-action struggling, the ease of accessibility for animation is another trend worthy of note, as it lends itself far more to the work-from-home lifestyle we're all (willingly or unwillingly) adopting. So, we're expecting more shorts, more fun kids' content and more revivals of nostalgic licenses while big productions like "Trolls: World Tour" – the instigator of the streaming release movement – and the "Scooby-Doo" CGI reboot "Scoob" (HBO Max) lead the way online.  
Regardless of release times, platforms and audience, streaming and cinema are a modern-day dichotomy. There is no rivalry to the cinematic experience, and regardless of COVID-19 lockdown measures, the joy of watching a movie on the big screen and taking in 35mm film is something that big title pictures (much like anything from Christopher Nolan) were made for.  
Streaming, due to its agility, access to homes, increasingly astounding narrative quality and appetite for licensed properties is what drives global conversations, introduces new brands into our home and produces stories at an impressive rate, keeping us sane during one of the most unique moments in modern history. There is no rivalry though, only progress and a win-win situation for the consumer. 
Subscribe and receive the latest news from the industry Article
Join 62,000+ members. Yes, it's completely free.
You May Also Like
---