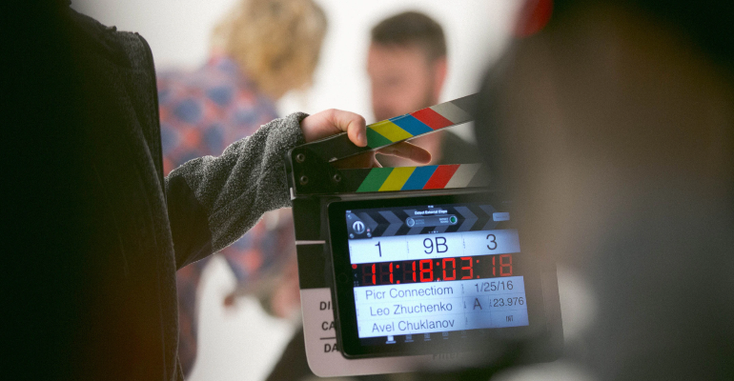 It's no secret that 2020 has been an unusual year. The COVID-19 pandemic has changed the way we live. Homelife, socializing, school and work have morphed into a new reality. Going outside requires wearing a mask. Social distancing is encouraged in public spaces. Gathering at spots like concert venues, movie theaters, bowling alleys, arcades, and more is either strongly discouraged or shut down altogether.
Life has changed, and only time will tell how that will shape things in the long term. However, it has already made an enormous impact on the licensing industry. Both popular and all-new properties have had to make some changes due to the pandemic, which inevitably affected the accompanying licensing program.
Releases and Shooting Put on Hold
This year, Disney planned to release its live-action remake of "Mulan" in the U.S. on March 27. Then, due to the discovery of COVID-19 and the initial lockdown, the film was moved to a release date of July 24. After more was learned about the virus, the release date was moved again
to Aug. 21. Finally, after even more information was revealed, Disney pulled the film from its theater release lineup altogether to
for a release of Sept. 4. The movie will be available on-demand for a price tag of $29.99.
In addition, the theatrical release date of "Wonder Woman 1984," which had already been moved twice before the pandemic, was pushed back by nearly four months after the pandemic hit. Other films like
were also released on-demand to create revenue after movie theaters were no longer viable for the studios. In addition to delayed or altered releases of films like "Mulan" and "Wonder Woman 1984," upcoming projects like "Stranger Things" new season and "The Batman" put a hold on shooting, altering the calendars of studios for years to come.
Due to the alterations, licensing programs will inevitably change, but what about the products that were already made and pushed before initial releases? How will companies that planned product releases cover their losses for products that were in production?
Should We Move Forward?
With all of these studio changes, it was inevitable that licensing programs were going to change somehow. There were three options: either products released much earlier than the new film and television release dates, products were delayed and released at a later date or the products were scrapped altogether.
It is currently unclear how these changes or losses will ultimately affect companies since the pandemic is still changing our way of life. However, it is clear that delayed product releases or extended longevity of a licensing program due to studio changes will likely alter the program's overall results.
Extended Promotion, Or Licensing Program Failure?
With the original release date of Disney's "Mulan," a robust licensing program was put in place around the time of the premiere.
Colourpop Cosmetics released a "Mulan" collection
in March of this year. Disney then decided to move the release of the film, making the launch far less timely. Likewise, other releases from earlier in the year from
and
ended up being more than seven months premature for the eventual release of the film.
Regardless of the film's multiple pushbacks, the products sold well, with restocks from Colourpop and Funko.
Whether the restocks were pre-planned or not, the results of programs like this could end up in one of two ways: the altered timing of the licensing program in relation to the film's release could act as extended promotion, or it could numb consumers to the property before its official release.
"Wonder Woman 1984" recently announced its licensing program
after having moved its release date multiple times. "Wonder Woman" itself is an evergreen property, having been a popular comic book and character for years. However, "1984" is a new venture for the "Wonder Woman" film franchise, with a new costume design and cast members.
In essence, Warner Bros. Consumer Products is tasked with pushing the spirit of the original "Wonder Woman" with a new aesthetic, and timing could really affect how the licensing program performs.
Only Warner Bros. Consumer Products truly knows how they pulled off the later launch of its licensing program. However, it's worth noting that the majority of "Wonder Woman 1984" licensed products are in non-perishable categories. From fashion, jewelry, accessories and footwear to stationary, pet fashion, toys, infant and teen products, these products could have been made far in advance and kept under wraps all the while allowing Warner Bros. to figure out its new COVID-19 approved release schedule. Once that was done, perishable categories like beauty could have been okayed to move forward, thus allowing the program to stay timely.
With an evergreen property like "Mulan," it's more likely that the licensing program's altered timing  will have no negative impact on the overall effectiveness of the program. With new or altered properties, however, hype could easily die down if the timing isn't right. To keep a licensing program safe during a pandemic, categories that create products with expiration dates (beauty, food and beverage, etc.) are riskier, while things like apparel and toys can be held for release at any point. As studios figure out when and how to release their properties, they have an opportunity during this pandemic to fine-tune their licensing programs to fit categories that are more likely to turn a profit.
New Categories, New Licensing Sales
Though perishable categories are riskier products for studios to commit to during a pandemic, other categories that are much more likely to stay relevant end up being a better investment for studios as they push around their release dates.
For example, face coverings, hand sanitizer and other pandemic supplies are selling like hotcakes right now, with no sign of it slowing down soon. According
the disposable face mask market exceeded a value of $74.9 billion in Q1 of 2020. The research agency has estimated growth for the sector to hit 53 percent from 2020 to 2027. In short, the need for protection from the pandemic will continue to grow the face mask market for years to come.
In addition, face masks don't go bad, making it a safe product to create and put on hold in case any release dates are altered again due to COVID-19. The less likely a product is to go bad or become irrelevant, the more likely it is for that product to turn a profit regardless of release time. Some products are guaranteed to sell, and those in charge of programs can delve into new categories that are growing during the pandemic.
The Show Goes On
Time will only tell whether strategies from Disney or Warner Bros. are more effective during times like these. Still, licensees and licensors with successful consumer product programs are those that analyze the property's current and future relevancy, its release date, any potential setbacks and what categories will pose the least risk.
There is no one-size-fits all answer to licensing entertainment properties in a pandemic, but as they say in show biz, the show must go on.
Read more about:
Subscribe and receive the latest news from the industry.
Join 62,000+ members. Yes, it's completely free.
You May Also Like
Loading..