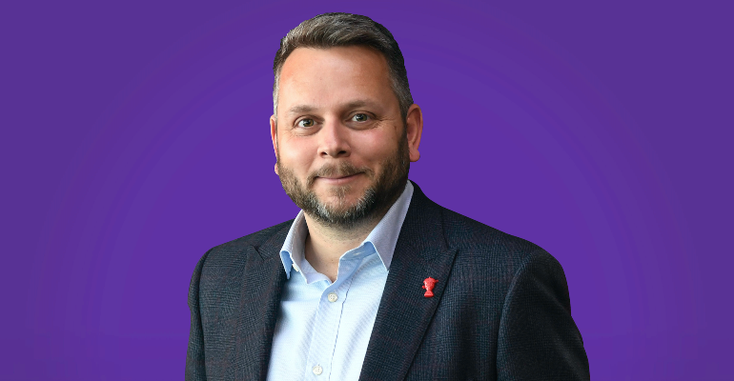 License Global: It's been a tough year for sports. What were some of the key challenges for the RLWC both generally and commercially? 
Jon Neill:
 It's certainly been an extremely tough year for everyone, and obviously not just the sports sector. There are far bigger and more important things going on in the world than Rugby League World Cup 2021, although the power of sport and events is interesting to see at the moment. They act as something for people to look forward to and the wider role it plays in people's lives for engagement, interaction, celebration and entertainment. In terms of our key challenges, we moved quickly – as many did – to a new way of working remotely, and have embraced the immediate operational and wellbeing challenges for the business. We've had to evaluate the tournament and look at all potential options based on any restrictions, although at present we are still planning for crowds attending our 61 matches. We've also had to evaluate the potential commercial impacts on the tournament and across the different things we sell as a business. Data and insight have helped inform our evolving strategy, and also continuing to engage and speak to both consumer and corporate audiences. We're a relatively small, nimble and agile business, and have very much been guided by the principle of 'control the controllables during 2020. 
How
did you and the team pivot to keep momentum moving in terms of fan engagement and preparing for the big event in '21?
We took a data and insight led approach, backed by the experience of the team to make informed decisions. We moved the on-sale date for products such as tickets, hospitality and merchandise back from the summer to September, which we felt was the right thing to do at the time. Ahead of September research showed us that a good percentage of fans were willing to buy tickets and naturally wanted a refund guarantee in case of any restrictions. Our subsequent ticket sales have been above expectations via our pre-sale and ballot phases, which is really pleasing. We have continued with appropriate fan engagement including content, and also looking ahead to our operational plans for the tournament itself in October and November next year. We need to transcend the rugby league so fan engagement is hugely important in that, both pre and during the event. Our wider commercial programme has continued and we've welcomed multiple partners across those areas from retail, fan travel, broadcast and sponsorship, including our recently announced Principal Sponsor, Cazoo.  
Looking forward to '21, how do you see the sports industry dusting itself off – both generally and in regard to the RLWC?
I think the industry, like all other sectors, has had to dust itself down continually over the course of 2020, and will no doubt continue to do so. There are many challenges that lie ahead for all of us but if we can take a positive from this year it's the resilience that people have shown to adapt, by being flexible and with new ideas and ways of working. You could argue that the last year has seen the sports industry progress at a quicker rate than it would have done previously by embracing the challenges and finding innovative solutions. We've certainly seen that across digital for instance, and also wider fan engagement strategies to replace the in stadia experience. We're excited about the role Rugby League World Cup 2021 can play. It will be the biggest sports event solely held in England next year, celebrating inclusivity with the men's, women's and wheelchair tournaments being staged together for the first time ever, civic pride across our 18 host towns and cities, and positively impacting people's lives via our social impact program, which covers multiple areas such as mental fitness and education. 
Do you see a huge return to spectator sports, and even a growth in viewers given the lack of sports in 2020?
I'd certainly like to think so. The sentiment we are seeing is that people want to return to live sport, and with such a limited opportunity to do so this year, hopefully 2021 will see events and venues open to welcome fans in large numbers. Consumer confidence in health and safety will play a huge part in that also. Having missed something for so long I think we will see people looking for experiences and social occasions next year, and live sport can play a huge role in that. 
What can you tell us about your licensing program in '21, and what can we expect for the triumphant return in October?
Our licensing program is progressing really well. We have appointed Riverside Brands to support us and lead the engagement strategy for potential licensees. We need to engage a new audience and new fans, and see licensing as an excellent way to support that. The sport of Rugby League hasn't really been active in this space, so we're excited by the opportunities, and the fact that RLWC2021 is the single biggest project that the sport has undertaken in its 125-year history, every minute of every match at RLWC2021 is live on the BBC etc., gives us both a great narrative and also valuable assets for promotion. We also brought on board Skew to create our consumer style guide which was a superb piece of work by them and Rob Hutchison at RLWC2021. We need to extend our brand and show what is possible to potential partners, and we're really pleased with the outcome. Now, our focus is on working with Riverside Brands to secure licensees. We're making good progress, having some good conversations and should be able to announce our first couple shortly, and then will continue to build on this over the next 12 months. Our vision is delivering the biggest and best Rugby League World Cup ever, and we want many licensees to come on board and help us achieve that, and extract engagement and commercial value for themselves at the same time.
Jon Neill, commercial director, Rugby League World Cup 2021 will join
License Global
 on Jan. 25, 2021 for even more exclusive insights into the biggest sports event solely to take place in England on "The Licensing Mixtape" podcast. Subscribe via Spotify, iTunes or Soundcloud today.
Read more about:
Subscribe and receive the latest news from the industry.
Join 62,000+ members. Yes, it's completely free.
You May Also Like
Loading..