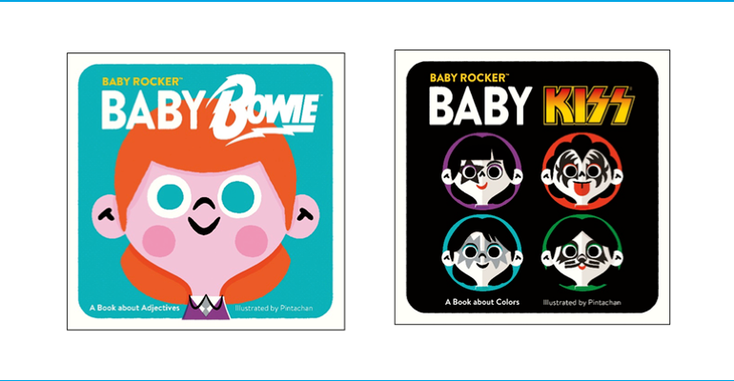 If you've been to a department store in the last 10 years, you're bound to have seen a t-shirt with an iconic logo of a rock "n" roll band that hit its pop-culture peak in the '80s, '70s or '60s. From seeing Ramones tees at Target to David Bowie designer items at Macy's, the iconography of rock gods has permeated our everyday shopping experiences. That nostalgic-driven movement has taken shape in part through the power of licensing.
At a recent
Licensing International Young Professional's Network event,
the licensing team at Epic Rights joined their partners for a discussion on the growing role licensing plays in the music industry. The talk illuminated how bands such as Def Leppard and KISS are gaining multi-generational fan bases via licensed merchandise.
During the event, Epic Rights discussed why long-running acts such as AC/DC continue to see massive success in licensed merchandise even though their first album dropped all the way back in 1976.
Streaming and Touring: A Winning Combination
Despite being on the downturn just a little more than a decade ago, the music industry has been on a strong tailwind over the last few years. Concert ticket sales and streaming music have led to a deep well of revenue for some of the industry's top labels and artists. Companies like Live Nation have reported selling 
 in 2019. Universal Music Group (Epic Rights' parent company) reported record profits this year as well.
Music artists are also gaining new fans through streaming platforms that bring a lifetime's worth of albums to a person's smartphone. The easy-to-access album back catalogs open up a new landscape of music for consumers. This overall industry success has also tranlsated into licensing wins as licensees pursue the rights to classic artists, finding new life through digital streaming.
Making Classic Rock Modern
To protect the legacy of musicians such as David Bowie and AC/DC, Epic Rights and its partners strive to tell a story that aligns with the artist's brand and new consumer interests. For licensors, it is vital to create products that can transcend generations and stay relevant even when artists stop making new music.
"You could say these brands will live forever, but they also need us to do things to keep them relevant to younger generations," says Meghan Merin, director, licensing, Epic Rights.
Reaching a New Generation Through Licensing
Licensing firms such as Epic Rights provide extensive style guides to partners that detail the history of musicians, the catalog of images available and suggestions for how to put a new spin on classic imagery. For licensors, its key to identify new ways to reinvigorate musicians' brands in a way that differentiates products in a crowded space, such as in ashion.
"You can come out with the same t-shirt print over and over again, but that will get boring," says Lisa Streff, executive vice president, global licensing, Epic Rights.
Collabs Breathe New Life into Merch
Brand collaborations are another way that classic bands can reach a new audience outside of their musical output. From Amiri x Mötley Crüe
to Gucci x AC/DC partnerships, mashing up iconic musical acts with top fashion brands can bring a new dimension of appeal to a band's portfolio. Leveraging the brand awareness of beloved brands helps highlight the music and imagery of classic musical acts.
"A lot of the time, Gen Z doesn't even know who the band is, but the design is cool or they love the designer," adds Streff.
Subscribe and receive the latest news from the industry.
Join 62,000+ members. Yes, it's completely free.
You May Also Like
Loading..