Retail Renaissance: How Life After Lockdown Could Reshape U.K. Consumerism
Retail Renaissance: How Life After Lockdown Could Reshape U.K. Consumerism
With Boris Johnson announcing that non-essential retailers can reopen June 15, will retailers use this as a chance to shake up business after months in stasis?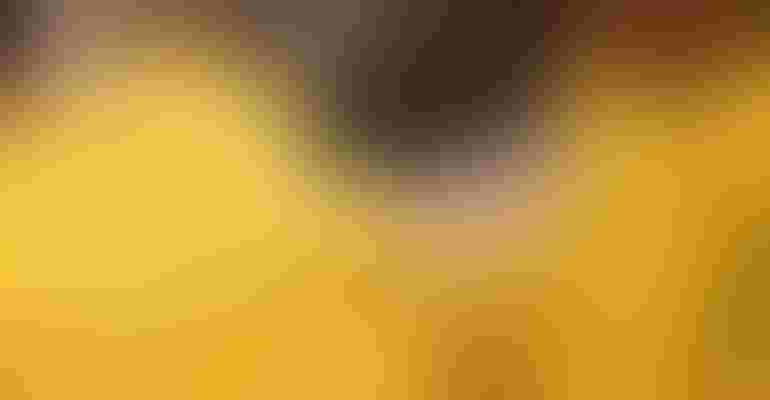 With major retailers such as Primark, IKEA, Game, Sports Direct, John Lewis and more already preparing for their brick-and-mortar return in June, what are the potential positive changes that could emerge from life after lockdown? 
Luxury retailer Harrods has already put its (already considerable) flag into the new retail era by announcing its first outlet store in Westfield Mall, which will follow the reopening of its flagship in Knightsbridge this month. The flagship store itself is already reportedly benefiting from high-tech footfall systems and social distancing measures to build confidence in its consumers and maintain safety for its shoppers. 
"Closing our store was a heartbreaking decision for everyone at Harrods, and we instinctively began to look ahead to reopening, poised and ready to welcome customers back as soon as we feasibly could," said Michael Ward, managing director, Harrods, in a recent statement. "We are delighted to reopen our iconic store on June 15. While we will undoubtedly be operating in a hugely changed environment, we are optimistic about the future. The opening of Harrods – a building that has stood in central London for more than 170 years – is important for our long-term stability as a business, but also an optimistic step in the wider reopening of London. We are excited to welcome back our customers and colleagues, as well as support the local London and British economy to get back on its feet."  
New technological solutions and the inevitably gradual return of shoppers will be a short-term issue for retailers, who originally benefitted from high footfalls of buyers but will undoubtedly increase conversion rates of shoppers. Speaking with the National Retail Federation in a webinar in March, Neela Montgomery, chief executive officer, Crate & Barrel, discussed the expediated trend of "buyers on a mission."  
"[Customer] traffic is inevitably very much at rest, especially in the limited opening hours, which is about 60 percent right now, but conversion has been very high," says Montgomery. "Any customer walking into your store is probably on a mission to buy something; they're not just browsing. If you think about the trend of brick-and-mortar retail over the years, it has been a trend of lower traffic and higher conversion and making every visit count. I think we're moving into an era where that's more exaggerated." 
Not only are the physical journeys of our return to retail part of the change, but the digital side of retail will undoubtedly reach a whole new phase of innovation as well. 
With start-up apps like "Mallzee" offering mystery boxes from cancelled lines of major fashion retailers like Topshop, Amazon launching Amazon Go Grocery stores in Seattle and Sainsbury's now offering a fast-paced bike delivery service called Chop Chop, the world of retail is seemingly awash with good ideas. What sits behind this is just how rapid the lines between physical and digital retail will now blur. Click-and-collect will be a major push point for brands who adapted to adopt the service in lockdown, and checkout-free retail could be the amalgamation that finally replaces cash with in-store app purchases. 
Social media is taking another evolutionary turn when it comes to retail across the world, with increased activity in the U.S. and up to 70 percent activity among Gen Z users in China. However, the social media consumer channels in the U.K. still have some way to go, with only 17 percent of the nation's users stating they have used social media buy buttons, and a third stating they never will (source: Internet Retailing). 
How we buy will change alongside what we buy in the U.K., as major drops in non-essential items such as footwear, apparel and beyond – essentially, most core drivers in the licensing business – that did well online during lockdown, will undoubtedly face entirely new, experience-driven touchpoint campaigns, as well as restructure and re-prioritization in-store. This, instead of an increased challenge to the already difficult shelf-space issue of 2018-19, will be an opportunity for brands to capitalize on more curated collaborations, work with consumers directly and face the necessity of standing out in new ways. 
With unemployment, furlough schemes and new economic concerns a major contributing factor for the return of consumerism in general – alongside the 43 percent of Britons noting they would be reticent to shop in-store following lockdown (source: Financial Times) – retail undoubtedly faces turbulent times, but a brighter future appears in terms of the rapid evolution, curated storefronts, digital shopping experiences and a whole new era of U.K. shopping. 
Subscribe and receive the latest news from the industry Article
Join 62,000+ members. Yes, it's completely free.
You May Also Like
---