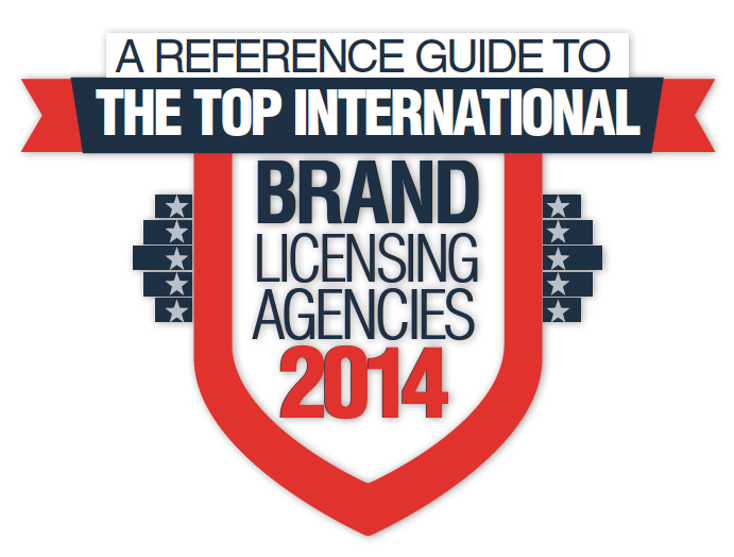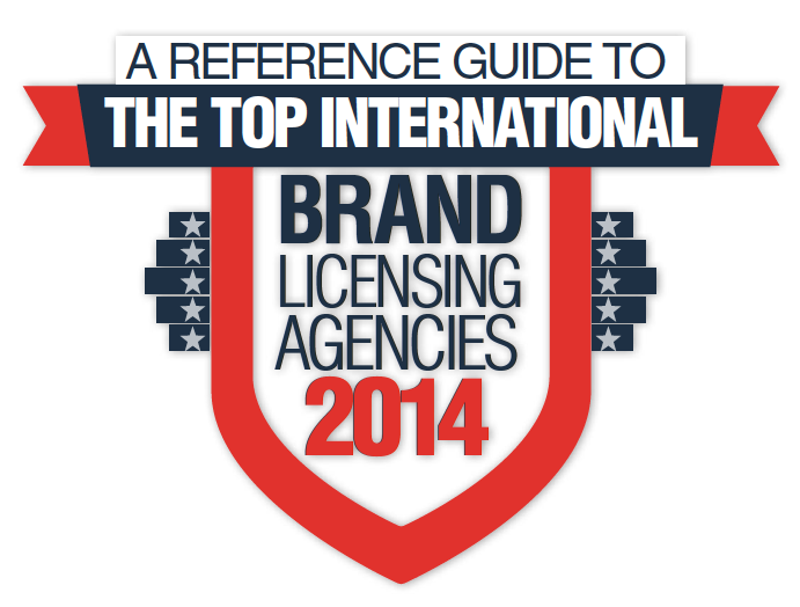 The 35 agents in this annual ranking are the leaders of the pack, working behind the scenes to build some of the world's biggest brands, from Wimbledon to Cherokee to Pepsi.
It's been a big year for the industry's leading licensing agencies. IMG continues to top the list with $8.3 billion dollars in retail sales.* The acquisition of its parent company IMG Worldwide by fellow talent agency William Morris Endeavor Entertainment in December 2013 only served to solidify the company's ranking as the largest licensing agency in the world.
LMCA, Equity Management, The Beanstalk Group and The Licensing Company round out the top five licensing agencies, each of which broker billions of dollars of licensing deals for their clients every year. New entries to the list (which has expanded from 30 to 35 this year) include Performance Brands, Seltzer Licensing Group, The Wildflower Group, All American Licensing, Big Tent, The Valen Group and Evolution.
LMCA, Equity Management, The Beanstalk Group and The Licensing Company round out the top five licensing agencies, each of which broker billions of dollars of licensing deals for their clients every year. New entries to the list (which has expanded from 30 to 35 this year) include Performance Brands, Seltzer Licensing Group, The Wildflower Group, All American Licensing, Big Tent, The Valen Group and Evolution.
This year, in addition to growing the brands they represent, several of the industry's top agents also focused on expanding themselves.
Not only did Beanstalk launch a consulting division for new brands, called Blueprint, but the agency also formed strategic alliances with Click Licensing in Asia and the Wild East Group in India to bring its clients to those regions and develop local properties.
The U.K.'s Copyright Promotions Licensing Group, a division of DHX Media, opened a North American division.
And long-time licensing agents Debra Joester and Joanne Loria, founders of the Joester Loria Group, were inducted into the International Licensing Industry Merchandisers' Association Hall of Fame.
Amidst all that, these companies and the others on the following list have spent the year building the presence of brands in every category imaginable.
Here's an overview of some of the deals that have taken place in 2014.
Character/Entertainment
As is always the case, there was a lot of activity for entertainment brands this year.
TLC signed on to represent the Nickelodeon portfolio in Germany, Switzerland and Austria.
Striker Entertainment, which has built a name for itself with pop culture hits like
The Hunger Games
, "The Walking Dead" and
Ted
, continued its streak with a line of products for Lionsgate's newest tween trilogy-turned-film franchise,
Divergent
. The agency also signed on to represent the popular BBC America show "Orphan Black."
Tinderbox, the newly launched digital division of Beanstalk, was tapped by Microsoft Studios to develop a global program for its Xbox titles.
Character licensing was a growth area in Latin America. Studio 100 appointed IMC Licensing to represent its growing Maya the Bee brand in select areas of LatAm.
Exim Licensing continues to regularly make new additions to American Greetings Properties' Strawberry Shortcake and Care Bears brands in Argentina, and Redibra appointed P&L Global Network to build a program for the hugely popular Brazilian character Galinha Pintadita. (P&L is clearly a leader in the region; in addition to Galinha, the company was also appointed this year to represent Marie Claire and Hallmark.)
2014 also saw a raft of appointments that may herald the revival of a number of iconic music brands. IMG Licensing signed on to develop a program for Def Jam Enterprises; and newly created agency Epic Rights added a swath of new music clients including KISS, Woodstock, Jefferson Airplane and John Lennon.
The year also saw an interesting move among some of the world's biggest entertainment licensors into the representation realm. SEGA took on its first third-party client, Lima Sky's game app "Doodle Jump," and DreamWorks appointed Saban Brands' Israel division as its agent in the country.
Corporate/Home
Some of the most interesting brand extensions of the year came out of the corporate brand/homewares category.
LMCA brought the Snuggle fabric softener brand to innovative extensions including air fresheners and home textiles and extended the Westinghouse Electric brand onto hot water heaters and tablets.
Brandgenuity worked to build the Boppy brand with diaper bags, and fellow baby brand Britax appointed the Joester Loria Group as its agent, with plans to expand into additional childcare categories.
Another interesting pairing was Brand Central's appointment to represent the world's first-ever commercial space line, Virgin Galactic.
Fashion
U.S. apparel group Cherokee made its first step into the European market this year with the appointment of CPLG, which is now working to secure partners for the company's brands Cherokee, Tony Hawk, Liz Lange and Alé by Alessandra.
IMG announced a deal with Topman that will bring its American Freshman brand to a range of hats in the U.K. that will be designed by Jamal Edwards, the founder of online youth broadcaster SBTV.
JLG continued to build its Green Label Exclusives line, inspired by PepsiCo.'s Mtn Dew brand. The line builds on the soft drink's sports and music connections in a range of youth sportswear offerings that most recently included a collaboration with Starter Black Label and ICNY.
Beanstalk signed on to represent fashion legwear brand Hue, while Brand Central paired the founder of fashion blog "Cupcakes and Cashmere" with apparel retailer Club Monaco.
Food/Beverage
If there's a category where agents really shine, it's food and beverage. Brands in this sector can offer a blank slate for innovation, and these agents don't let the opportunity slip by.
Beanstalk's work with the Got Milk? brand is a perfect example. After being appointed by the California Milk Processor Board to represent the brand in the beginning of the year, the agency has already signed a collection of licensees for granola, granola bars, cookies, cereal, chocolate-covered spoons, drinking straws, flavor infusers and more. A true leader in this category, Beanstalk also signed a deal in February for Chiquita-branded frozen treats, was appointed by Perfetti Van Melle to represent Chupa Chups in China and took on the American bar and grill chain TGI Fridays.
Another heavy hitter in the food category is JLG, which continues to go from strength-to-strength with PepsiCo.'s brands in North America. Recently, in addition to its Green Label Exclusives initiative, the agency has brought the Pepsi brand to a number of new categories including junior's apparel and home décor products. This year JLG also baked up new deals for the Kellogg's brand for microwavable cookware and home textiles, as well as taking on the Pringles chip brand and Constellation Beers' portfolio of brews, which includes Corona and Modelo.
TLC North America expanded its representation agreement with Welch's, while Brand Central is beginning to look like the home of all things sauce-related, with new appointments to represent the Tapatio hot sauce brand and Kikkoman soy sauce.
Sports
One of the biggest "gets" of the year in the sports world was IMG's appointment as the licensing agent for UEFA's Euro 2016 football tournament, which should come as no surprise since the agency is already a leader in the sports category (other clients include the PGA Tour, ESPN and MLB International). IMG's affiliate, the Collegiate Licensing Company, also renewed a slew of representation agreements in college sports including with the Sugar Bowl Committee, the Tournament of the Roses, the Heisman Trophy Trust and schools such as Vanderbilt, Boston University and Drexel.
Global Icons took on the endurance event brand Ironman worldwide, while CPLG renewed its representation of the famed Scottish golf course St Andrews Links. CPLG also continued to build England's Rugby Football Union brand, most recently pairing the brand with Wattbike for exercise bikes and floor mats.
Read more about:
Subscribe and receive the latest news from the industry.
Join 62,000+ members. Yes, it's completely free.
You May Also Like
Loading..