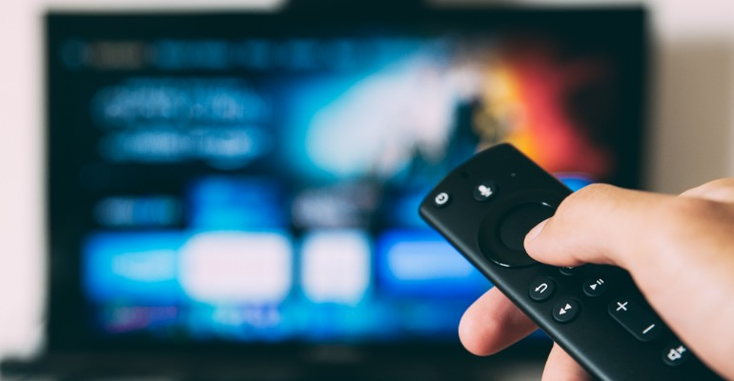 Streaming giants, such as Netflix and Disney+, have seen 
, as people around the world are asked to stay home and help stem the tide of the COVID-19 pandemic. Netflix saw record-high traffic in March. Disney, meanwhile, has leveraged its streaming platform to bring new releases into people's homes as movie theaters are shuttered.
While consumers continue streaming film and television while stuck indoors, the streaming ecosystem will become even more prominent over the summer. Both Quibi and NBCU's Peacock platforms are launching this year. The platforms have been in development for years, but their arrival during the pandemic is both a blessing and a curse.
Peacock: NBC's Streaming Play to Arrive Early Amid Pandemic
Peacock is scheduled to officially hit the market in July. However, in a bid to capitalize on the streaming uptick during quarantine, NBCU announced that some Comcast customers would get a sneak peek of the streamer's content. Early-access users will be able to watch
a limited amount of content, including classic shows like "30 Rock" and "The Office," according to 
.
"With the majority of the country at home, the demand for news and entertainment is truly at an all-time high," says Matt Strauss, chairman, Peacock, in a conference call covered by 
. "Many viewers are seeking out programming that is comforting, familiar and even nostalgic."
The Peacock streaming service's early access offering won't be the same as the full product expected to launch later this year. Peacock's full slate will include live sports and original content that have been delayed due to the pandemic. In a letter to employees covered by 
, Strauss said that original content, including a reboot of "Saved by the Bell" would be delayed until 2021.
"This is a marathon and not a sprint," Strauss said in the letter. "While we are launching with a strong array of news and entertainment offerings, much more content will be on the platform down the road, including our original productions and many more sporting events. The product itself is in its beginning phase and will undergo continuous updates and enhancements." 
Quibi: Mobile-First Streaming Content Faces New Consumer Paradigm 
Quibi is a short-form, mobile-friendly streaming platform from former Disney boss Jeffrey Katzenberg and ex-chief executive officer of H.P., Meg Whitman. The platform launched last month to substantial numbers, with 
 during its debut week. As a platform, Quibi leaned into the market with a 90-day free trial for all interested consumers.
While off to a hot start, the streaming platform has already seen some potential attrition with the app downloads falling out of the top 70 on the App Store charts. According to 
, the Quibi app trailed competitors such as Netflix, Disney+ and Hulu in its second week. The potential reason for the decrease in downloads may be attributable to the quarantine.
As a mobile-first platform, Quibi did not launch with TV casting abilities. While the feature is in the works, the lack of viewing options on the big screen may be a negative for consumers spending more time than ever on the couch.
Streaming is more crowded than ever before, and it looks to get more crowded into 2020. Along with Quibi and Peacock, WarnerMedia is debuting 
 in May. As nearly everyone turns to the TV or consumes virtual content, for the time being, it looks like they will at least have a slate of new streaming platforms to try if they are interested.
Subscribe and receive the latest news from the industry.
Join 62,000+ members. Yes, it's completely free.
You May Also Like
Loading..