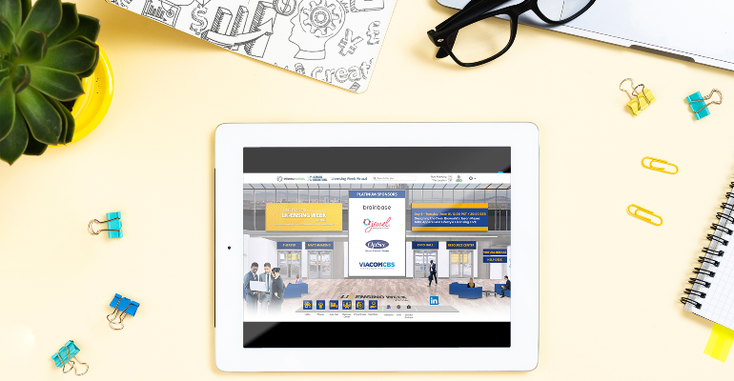 The licensing industry is an ever-evolving landscape. New trends are always emerging, and those trends must be at the forefront when it comes to choosing new licensing partners.  
That's why events like the first-ever 
 are so vital. From keynotes and panels to Matchmaking deals and more, licensees and licensors had the opportunity to educate themselves on what's happening in the licensing industry here, now and into the future. 
The virtual expo highlighted many new trends that are shaping the market. License Global was on hand and spotted these key trends to look from the show floor. 
How to Prepare for the Unexpected
The COVID-19 pandemic is fundamentally changing how everyone thinks about business and life. From wearing face masks to re-thinking how we shop, the future isn't what it used to be. This paradigm shift in thinking is ever prevalent in the licensing space too.  
During Licensing Week Virtual, we heard from panelists and attendees from every vertical who said
they are looking to reach customers who are spending more time online and looking to do more things at home. Panelists such as Hamutal Schieber, founder and chief executive officer, Schieber Research, shared how we should expect something like at-home fitness continue to 
 as people are reluctant to go to the gym. Others, such as Jack Gindi, chief executive officer, Ground Up, also 
 how ecommerce must continue to play a vital role in all brands' retail strategy even as brick-and-mortar shops begin to reopen.   
The key theme to all these trends is the fact that while much of the future is still unknown, we have already seen some things to latch onto for future strategies. A few of these things will just be extensions of trends we saw even pre-pandemic. However, for those companies who were late to adapt, the time is now to re-think your plans moving forward. 
A Whole New Pace for Global Brands
The licensing industry is a community defined by its agility. To that end, the rapidly shifting landscape of the consumer market amid COVID-19 has brought new initiatives, new ways of business and new opportunities to collaborate. At Licensing Week Virtual – itself an example of the community's agility – the trends to emerge from brand directors, licensing experts and consumer engagement specialists revealed what a fast-paced new normal could look like in the future.   
With the work-at-home culture looking to be just one permanent change for life post-coronavirus, studios are pursuing anime, animation and creative content offerings to swerve the production issues brought on by social distancing. Mobile games, like Licensing Week Virtual exhibitors 
, are driving buzz in the market as device gaming rises exponentially in both engagement and revenue growth. Big-ticket movies have found their way to on-demand services as platforms like HBO Max and NBC Peacock enter the fight for captivated audiences. These new, direct-to-home entertainment platforms, from mobile gaming to streaming, esports and beyond, will undoubtedly speed up the business of both consumer products, brand exposure and buyer engagement.   
"Our biggest challenge is meeting demand," says Zion Doran, senior director, integrated promotions and partnerships, Kellogg's, during the 
. "So we took a lot of steps to meet the high consumption and high demand, but I will say I'm very proud of how we responded and our ability to be agile with how we market and talk to our consumers pretty much overnight."  
Speed and agility are just a few lasting changes of the coronavirus impact, meaning rising to the challenge of meeting consumer demand can bring a whole new world of business, buyer and brand innovation. Put simply, it's an exciting time to be in the business of brands. 
Throughout Licensing Week Virtual, a consistent trend was successful licensees and licensors using their platforms to make a change. Whether that was through 
 with licensed masks for the COVID-19 pandemic or enacting social change by supporting movements like Black Lives Matter, experts agree that using your platform for good enacts the change you want to see in the world all the while boosting your business.  
"We develop brand trust by listening," says Taylor Carson, vice president, marketing and licensing, Group Nine, during day two's panel, 
Digital to Physical: Bridging Online Brands to On-Shelf Success
. "We listen to our communities and let them tell us what they want to see, what they want to hear, what they want to learn from us, and, ultimately, how they want to take action. Now, more than ever, transparency isn't just a trend or a buzz word -- it's vital to a brand's existence."  
Donating products and time to fight the COVID-19 pandemic, social inequality or other causes has proven to be an effective business move that does three things: 
It puts your business in the spotlight, increasing brand awareness;  

It gives consumers a positive attitude toward your brand, making them more likely to choose your brand over an inactive brand in the future; and 
It aids in real change that will alleviate the socioeconomic struggles that potential consumers are facing and prevent them from investing in a product.  
In short, listening to a product's audience and aligning with their values allows sales to continue to flourish. Doing the right thing with your business does more than just gives you a personal sense of satisfaction. It provides licensing programs those businesses are involved with the upper hand they need to spread like wildfire. 
Read more about:
Subscribe and receive the latest news from the industry.
Join 62,000+ members. Yes, it's completely free.
You May Also Like
Loading..