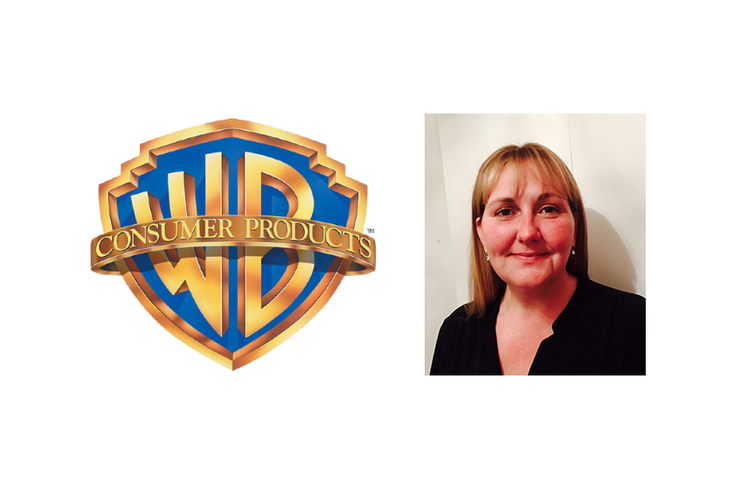 Rachel Wakley was head of brand licensing at Tesco for seven years before joining Warner Bros. as general manager, consumer products, U.K. and Ireland, in August 2017. This dual career gives her a unique perspective on the licensing industry including insight into how to make consumer products work for both retailers and brands. She is also speaking at
on a panel called "Successfully Navigating the Changing Retail Environment." BLE takes place Oct. 1-3 at ExCeL London, and retailers can register for a free pass at
brandlicensing.eu/register-now
. Wakley shares her industry expertise in this insightful column.
Licensed products are good news for both retailers and the consumer. For retailers, they offer differentiation, sometimes exclusivity, a broader range offering, an immediate emotional connection tool for customers, as well as the opportunity to reach and acquire new customers, or convert existing customers into new product areas. 
Consumers often have a deep emotional
connection with brands, and via licensed products, we can convey the brands' cultural relevance, often triggering immediate recognition and a sense of belonging. Via these licensed products, fans are often enabled to show their belonging and identify alongside the personality of the brand.  Amongs social groups, most fans know which one of them is more "Monica" or "Phoebe," and everyone knows which of the four Hogwarts Houses they "belong" to.
While some fans proactively set out to buy branded goods, many shoppers don't consciously think that way. We don't say to ourselves, "I need to go into town to buy a Batman t-shirt." We say, "My daughter needs a new t-shirt for school or to wear on holiday," or, "I need to get a birthday present for my nephew," and that purchasing decision will be based on a multitude of factors, including, but certainly not limited to: quality, value, color, fit, style and availability.
It's unlikely, though, that it will be based on whether the product is branded or its own label.  The reason being, customers don't shop by exact specifics, they tend to shop to fulfill a need.  It's that reason, in my opinion, that I'd like to see us refrain from splitting licensed products out as a separate category or segment from own-label or non-branded goods. I don't see licensed products as a separate segment; I see them as an alternative for customers.
I frequently hear, "Licensed will make up 10 percent of my range," or, "Licensed products have six SKUs…," which is where I see the challenge. It is the overall range offering that needs to be considered. Sometimes licensed products should only be 10 percent of the range, and other times, they should be 30 percent or even five percent! Often, retailers control the range build in this way to ensure margin requirements are met. However, even if a licensed product offers a slightly lower individual product margin than an own-label option, often the quant margin is higher – driven by higher volume sales. 
A key remit of any retailer is to deliver meaningful product solutions to satisfy consumer needs. At Tesco, for example, my mantra was always, "How can I best deliver for customers?" irrespective of the "category."  Sometimes this was with licensed product, sometimes with own-label – and this has not changed now that I'm at Warner Bros.
Retail is the most consumer-centric industry in the world. Many retailers are experts at keeping the consumer at the heart of everything they do. I believe that brand owners need to do the same. By adopting this principle, we will all be able to better deliver more meaningful product offerings and consumer propositions.
We work hard at Warner Bros. to be as consumer centric as many retailers are, we do our utmost to always make data-based decisions, rather than emotional ones. We work with a wide range of insight experts, including NPD, ChartTrack, The Insights People, Google, YouTube, Kidz Global, Planet Retail – the list goes on; all ensuring that we truly understand our consumers. When you couple all these data sources with retail EPOS data as well as brand tracking studies, we are building a very meaningful view of those that we serve. 
When we take our first steps with a retailer on a branded collaboration, like we did recently with Boden on 'Harry Potter,' we used data and insights alongside more traditional research techniques to really get under the skin of their customers, working to ensure that we were all collaborating in the right way to deliver products that really resonated with customers.
We talk to colleagues across the retail estate; we spend time in-store chatting with consumers; we use data to understand what they are watching, how they are purchasing – are they self-purchasing, or do they talk parents into making the purchase? In addition to the retailer's data, we also use our licensee partners' information to inspire and support creative and commercial decisions.
We also approach our relationship with retailers – and licensees – as a true collaboration: it's the only way to create something we are all proud of. The very best consumer product ranges will represent the personality of the retailer, the brand and the consumer. It's essential that neither the brand nor the retailer lose their identity throughout the process or in the finished product, and that the brand owner recognizes the value of the retailer's style, handwriting and credentials in that space.
At Warner Bros., we really do appreciate that the retailer knows their market better than we do and can help us to understand what's possible with product. I've always said that the value is in the meat of the conversation, not the transaction, which is why we are in constant communication with our retail and manufacturing partners. There needs to be clear visibility when it comes to critical paths, needs and ambitions. And there must be transparency and honesty. The partnerships and potential partnerships will only ever be maximized via open communication channels. I've always been keen on an open dialogue rather than a traditional "pitch." Ongoing feedback, clear direction, where available, and a concise brief can all really help. I would always encourage retail teams to give narrative to their points, help explain where they are going or what mission they are aiming to serve, or the commercial targets (RSV) that are being aimed toward. That way, partners or brand owners can come prepared with possible solutions tapered to those needs. 
I would love to see us changing mindsets when it comes to licensing vs. own label. There is absolutely a time and place for both in most product category areas. The overall mix is what will allow us all to be able to fulfill consumers' needs.
Read more about:
Subscribe and receive the latest news from the industry.
Join 62,000+ members. Yes, it's completely free.
You May Also Like
Loading..