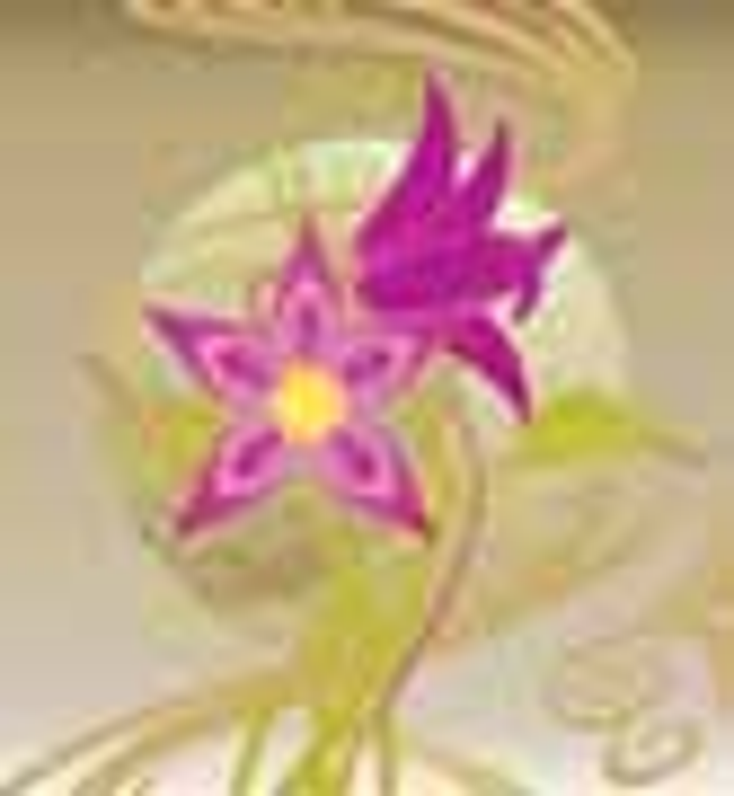 ]>
Can a non-terrestrial TV channel act as a solid enough platform to launch a kids' show into licensing and retail? The stock answer until now has been 'no'. But right under our noses things are changing and being slow to take note could result in lost opportunities.
Satellite and cable channels devoted to kids have been around in Europe since the early 90s. In Holland cable is freely available so every household is a multi-channel one. Elsewhere the number of multi-channel households have grown steadily each year and, with them, the power of kids channels to build and support entertainment brands. Channels such as Nickelodeon, Cartoon Network and Jetix pride themselves on knowing about kids and being expert communicators to them. Each has a highly commercial agenda and each knows that its only as good as its roster of programmes. So why should we start to view them with less caution as far as consumer products are concerned?
For a start, today's kids don't think in terms of terrestrial
or non-terrestrial TV. If you ask a focus group of children which channel they tune in to first they'll say something like '601' (this is where you find Cartoon Network on Sky) They have no awareness of the split between terrestrial and non-terrestrial TV channels.
Unlike on the terrestrial channels, where kids programmes are only a part of the offering, for Jetix, Cartoon Network and Nickelodeon they are everything. Even ITV's new head of programming, Nigel Pickard, has acknowledged that ITV can't be all things to all people. Faced with the competition of channels that produce 20 hours of kids programming a day, he says, a kids' proposition is tough.
Another factor is that the way kids watch TV has changed. They flick. And if they miss a favourite cable show it doesn't matter. They can catch it later. And, as Jetix's Ronnie Cook reminds, 'It's this level of media-savvyness among kids that has eaten into the action figure market and is re-shaping the consumer products arena.' In other words, things are changing.
The penetration of cable and satellite programming is reaching a critical level and is probably greater than figures suggest thanks to high levels of secondary viewing (children watching it at friends' or relations' houses). Cartoon Network's Lucy Gregory explains: 'When we started 25% of kids had multi-channel viewing so our priority was building a business. Now multi channel reaches 53% of homes and 74% of kids. Cartoon Network itself reaches 3.5 million kids aged 4-15.' And children's channels have the highest penetration of all satellite channels.
The final and most potent factor is the power of the commercial channels to give their programmes and their clients a compelling support package of air time, web presence, competitions, advertising, trailers, magazines, live events, all of which are expertly researched and linked. A channel can make adverts for clients, for example, using the characters and voices of a show and can link to webspots or competitions on the client's site. When this includes a link to an actual retailer it becomes very powerful, actually driving customers into stores. The biggest beneficiaries of this are clients like Mattel, Hasbro, Kellogg's and fmcg food companies. Each of the channels now talks about offering these clients 'solutions' rather than advertising.
Jetix (formerly Fox Kids)'s Mel Alcock runs a sales team he describes as commercial and eclectic in the pursuit of such 'solutions.' The team boasts seven different broadcast backgrounds and the resources of Jetix to draw on, including a major independent research business, content creators, event organisers and website designers (responsible for 17 kids' sites in Europe including the Action Man site). This 'one stop shop' of skills is highly efficient for clients whose main expertise might not be in communicating with children and clients are finding that they can launch products with the full support of the channel. Mel's team recently brokered a deal with LEGO Clickits to sponsor an annual pop concert for kids called Planet Live. It starred names like Liberty X, Girls Aloud and Big Brovaz and was broadcast on all the Jetix European channels. Jetix had planned to create live streaming online for the four concerts over two days - an ambitious task. At the same time it was talking to LEGO, which wanted to reach a European audience of girls aged 4-9. So Jetix created microsites for the live streaming of the concerts which were sponsored by Clickits. Mel summarises the results: 'We communicated to an audience of young girls, delivering what LEGO wanted. At the same time we established Jetix in a global, high tech arena.'
In another example (in which Jetix earned a royalty from retail sales) Mel's team worked with an agency representing an ice cream manufacturer that wanted to launch a brand new product, a biscuit ice lolly. It took a license for Power Rangers and the launch campaign included online games and competitions, on air competitions, PR in magazines and live sampling.
In Germany, Super RTL has repeatedly created initiatives that put characters, programmes and licensees together. In July it used its contacts to suggest to Ferrero, a major advertiser, that a new show called Backyard Science would be a good fit with its own product called Professor Rhino. Ferrero duly took a licence, advertised on air, used packaging to describe the show's tricks and experiments, was featured on line, sponsored the series and sold several million units to boot. Super RTL's John Morris reports that it extended Ferrero's audience but also helped to emotionalise the product and deepen the consumers' commitment to it. How did it help the actual show? 'It's still early to tell,' he says. 'The main licensing programme has yet to come but it has raised awareness of the property at retail and with licensees because Ferrero products are a touchstone for what's hot with kids.' John thinks the multi-platform promotional approach has also helped Bob the Builder stay rock steady in Germany when global sales have declined.
These channels see themselves as kids brand owners. When a new show is launched it gets huge exposure and promotion - anywhere and anyhow to drive 'tune in' because delivering a quality audience of children is what keeps them channels on air.
So can a new property be launched from a satellite platform? 'Yes, if we're clever,' concludes Cartoon Network's head of off-channel enterprises, Simon George, 'perhaps for the first time, now that we're reaching a critical mass of viewers.'
If a terrestrial slot can't be relied on Simon advocates breaking down doors with the multi-platform tools a channel has at its disposal, not least the ability to drive consumers into stores (though this is a tactic determined by commercial decisions - air time is precious). Nickelodeon's Jean-Philippe Randisi agrees, 'across Europe, from a consumer point of view it's certainly viable to launch a show on a solid satellite channel only. But it's harder to convince licensees and retailers.' Mel Alcock is upbeat, too, 'we can't move away from BBC/ITV but we do believe the collective power of the satellite channels is awesome and yes, I do think that the next big thing like Pokemon will launch from satellite.'
And yet satellite channels still strive for a terrestrial airing for their programmes. Why? Simon George explains, 'we are looking for touch points for our shows. Terrrestrial TV is another touch point and makes sure we reach children we wouldn't otherwise reach. So in a perfect world, yes we'd like our shows on terrestrial platforms.' Jean-Philippe says that a terrestrial slot makes people feel more comfortable and raises awareness among adults even though, in terms of reaching the kids, the work has already been done. Research implies that parents think channels like Nick Jr are safe but for retailers the terrestrial TV slot is another tick in the box in eliminating risk. As Jean-Philippe says, 'lack of terrestrial broadcast is a reason for retailers to say no.'
So what will make retailers change their minds? Jetix's Ronnie Cook thinks consumer products teams must get better at explaining to licensees and retailers just how expert these channels are at reaching kids. 'We are making strides with this,' he says. 'When The Sun and Blockbuster teamed up to give away a Jetix DVD we reached a wide audience of both parents and kids.' Jean Philippe thinks it'll be an accident - a major success that breaks the mould. Could Dora the Explorer be that accident? Ever since Dora started on Nick Junior in the UK two years ago parents have been seeking products. Now Nickelodeon finds itself in the unusual position that licensees, retailers and consumers are waiting and wanting products. It has been keen not to drown the market and it's first move was to channel the demand into UK retailer Argos, where a few toys instantly became top sellers. Now it will build on that as Dora opens on CiTV for a wider range of merchandise next year. So has the Dora effect broken the mould? Is she the first to reach success on the UK high street without terrestrial TV (the Argos experiment happened at the end of last year)? Perhaps, although an eventual terrestrial airing was always likely and Dora launched into a big gap in the market for girls' pre-school properties. Now she's on terrestrial TV, we'll never know. But Jean Philippe thinks we'll need another one or two examples to completely change the situation.
The concluding message is that satellite is more powerful than we think it is and that it will continue to grow. No-one knows how the broadcast landscape will evolve; Freeview is the biggest growing sector in the UK at the moment; the traditional TV audience will continue to be eroded by multi channel options and, eventually, the analogue signal will be turned off. Children are growing up in multi-channel homes and the commercial power of the channels is likely to increase. We should discount all this at our peril and, as Simon George says: 'Get with the programme.'
Subscribe and receive the latest news from the industry.
Join 62,000+ members. Yes, it's completely free.
You May Also Like
Loading..