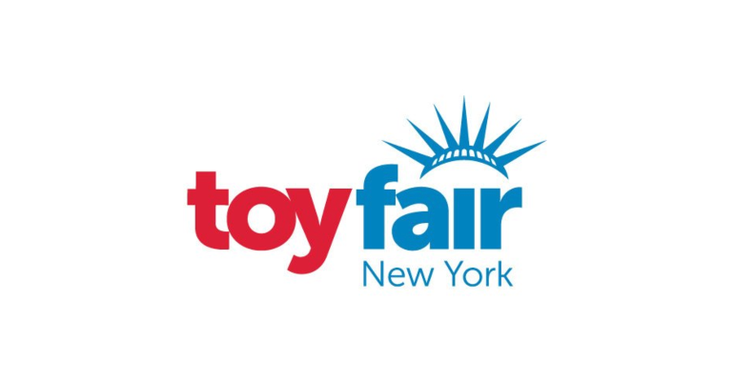 2020 Toy Fair New York kicked off Saturday, Feb. 22 at Jacob K. Javits Center, bringing together the global toy industry to unveil the top trends dominating the industry in 2020.
License Global
was on hand to take in the latest news, product launches, industry initiatives and expert panel sessions to find out what to expect in 2020.
Sustainability: Going Green
A subject top of mind among nearly all toymakers and brands is sustainability and promoting eco-friendly products. Whether it's companies creating products from recycled water bottles, such as Shore Buddies and Ocean Friends, or companies seeking to use green and clean materials like arboform, made from paper industry by-products, the toy industry is answering heavy consumer demand for durable, eco-friendly products.
IRL
Toys crossing over from digital into the physical was another big trend. The Toy Association points to the massive appeal of influencers and digital-first brands that make their way to the real, physical world. Examples are brands that rise to fame
via social media (think YouTube influencers) and streaming content platforms like Netflix (think "Stranger Things"-branded products and wildly popular Baby Yoda products based on "The Mandalorian" character). What kids watch largely drives the toy industry – and ends up in physical form on store shelves. A good example of this trend identified by the Toy Association is the Sago subscription box from Spin Master.
Water Works
Identified by the Toy Association as a top trend, H2O Play refers to toys that transform when they come in contact with water. The trend incorporates the surprise and unboxing elements kids love, using play to unveil hidden messages, new colors or different products. One such product is the Blume collectible doll line from Skyrocket Toys, which uses reveal technology that gives kids a surprise and a product transformation when it comes in contact with water. The trend also covers aquatic-themed toys such as sharks, mermaids and boats, as well as bath and outdoor toys involving water.
Generational Appeal
Age is just a number. Whether you're five or 50, toymakers are making playthings for the young ones in our lives and toys that appeal to adults who are kids at heart, too. Examples include retro products and brands that are making a comeback, board games that spark nostalgia and childhood favorites like a revamped indoor hopscotch. This trend also encourages more playtime between parents and children, which according to The Toy Association, helps children develop better language and problem-solving skills.
Kids in Charge
Another trend identified by The Toy Association is Kid Powered ­– referring to products that put kids in the driver seat to control and customize how they play, which encourages leadership, creativity and critical thinking. Product types falling into this trend include tech toys, building and coding kits, science experiments and more.
Get Moving
Another major trend spotted was The Toy Association's "Boom, Smash, Crash!" trend. 2020 toys ushered in a range of new activity toys that encourage physical movement that will foster motor skill development, friendly competition and active play – both indoor and outdoor.
2020 Toy Fair: The Effects of Coronavirus  
Attendees and exhibitors at 2020 Toy Fair overwhelmingly discussed the effects of the Coronavirus and the fallout from what's happening abroad in China. Whether it's minor delays in sending product samples or the complete shutdown of the workforce of some manufacturing companies in China – the crippling effects of the outbreak were a topic of discussion among many.
The biggest effect from the Coronavirus was the cancellation of Toy Fair's China Pavilion. Attendees were also massively affected by the U.S. travel ban, which prohibited entry for all non-residents and non-nationals who were in mainland China within a 14-day period. The Toy Association provided sanitizing and disinfection materials all throughout the event's sprawling halls.
The 2020 New York Toy Fair runs through Tuesday, Feb. 25. For more information, visit ToyFairNY.Com.
Read more about:
Subscribe and receive the latest news from the industry.
Join 62,000+ members. Yes, it's completely free.
You May Also Like
Loading..