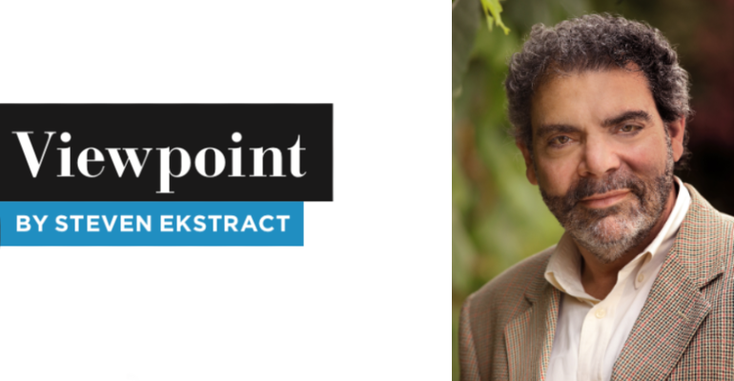 Most of us live busy lives that don't permit constant in-depth analysis needed to track a decade of changes in the consumer market. For us to succeed in licensing in the next decade, we must understand the changes our world is experiencing and reformulate strategies to meet the new demands of the consumer marketplace.
The last decade for licensing has been one of disruption. The digital era came into its own through smart devices, faster internet speeds, social media, influencer marketing, on-demand video, esports and a global political climate that witnessed a rejection of globalization and a new embrace of nationalism. Our world saw changes that created immense challenges for many, while at the same time generated opportunities for others.
Let's acknowledge the changes for licensing (in no particular order): the decline of brick-and-mortar retailers, with Amazon as a retail juggernaut; the consolidation of the entertainment industry (a major force in consumer products licensing); and the
rise of direct-to-consumer and digitally native brands. Those changes, combined with flat consumer income growth, a shrinking middle class and an economy dependent on lower-wage service industry jobs, would lead one to see doom for the business. That is not the case.
Where Will Growth for Licensing Come From?
Advertising and the route to the customer is also changing drastically, and smart consumer brands are embracing licensing as an essential marketing tool to reach their consumers. While many brands have practiced licensing over the years, the disruption in traditional advertising and retail has driven more brands to embrace licensing.
The traditional model of licensing out into new product categories remains strong, but more and more brands are seeing the value in collaboration with other brands. Consumers love brands, and nothing engages them more than seeing a combination of their favorite brands getting together for products and services that delight. This has become a winning strategy for business.
The Next Generations' Changing Tastes Of...
The success of brand licensing is predicated on the tastes of the consumer. The two greatest consumer demographic groups most likely to buy the most licensed products are Millennials and Gen Z. It is incumbent, then, for all of us in licensing to understand these consumer tastes to successfully market to them.
For the sake of brevity, I will divide the licensing world into two buckets: entertainment and brands. Here are a few of my predictions for the coming decade.
Entertainment
The success of the superhero/franchise genre for films and TV was a Hollywood star in its own right over the last 15 years. The next generation will see Hollywood focus on taking video game franchises into film and TV. Many game franchises have deep and rich storytelling that informs the game. With millions of built-in fans, this will be a natural win for Hollywood. Taken one step further, a number of these game franchises have expanded into the world of esports, a business that will double the size of sports licensing by 2030.
Apple will acquire a major Hollywood media company. Apple is late to the game of creating TV content. For Apple to compete with the other tech streaming giants, it must buy an existing primary library of content. The dollars are there, and every studio has its price.
Remember, technology will drive entertainment, but it is the entertainment that sells tech to the consumers
Brands
What I call "heritage" brands (the brands that Baby Boomers grew up with) can only stay relevant by marketing to Millennials and Gen Z. The smartest, quickest and most cost-effective method to accomplish this goal is through brand licensing collaborations.
Fashion and luxury brands will continue to do more and more licensed collaborations to reinvent the brands for Millennials and Gen Z to make them feel more accessible. Experiential brand extensions will be key. Millennials and Gen Z value experiences so brands need to create them. What does the brand stand for, and how is it giving back?
Learn More
There is so much more to tell you, but my column space is limited. We know you need more. That is why on March 16 and 17,
License Global
and the Global Licensing Group will host the Licensing Leadership Summit in New York City. The event provides licensing executives with best-in-class case studies, research and insights into staying ahead of the curve. Through invaluable sessions with key industry speakers, attendees will learn about new strategies and opportunities to grow their licensing businesses while networking with potential partners and peers.
I encourage you to join us. If you haven't purchased your ticket,
, LLS20DISCFAM, to receive the early bird discount.
Subscribe and receive the latest news from the industry.
Join 62,000+ members. Yes, it's completely free.
You May Also Like
Loading..