A look at the cultural, political and economic factors driving consumer behavior and the licensing business in the world's third largest brand licensing market.
It may be smaller than a lot of places, but Japan is definitely mighty. After all, it is the third largest economy in the world with a nominal GDP of $4.94 trillion in 2016, according to the World Bank.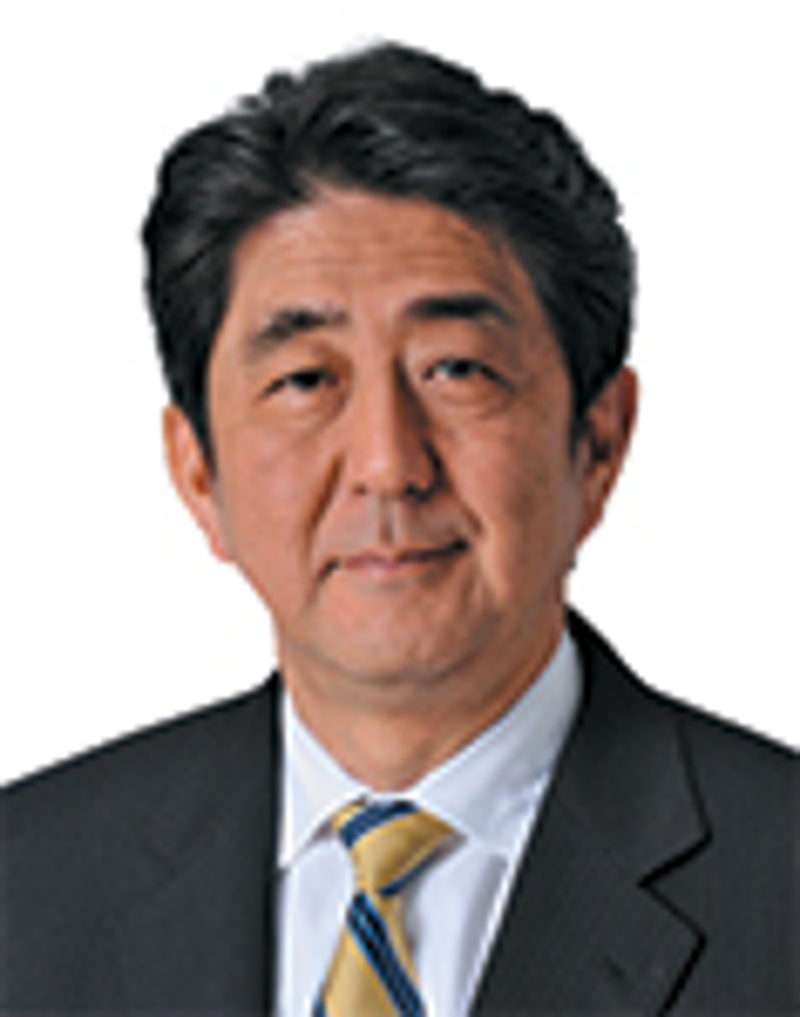 Shinzo Abe, prime minister, Japan
Most people associate Japan with high-tech innovation and cutting-edge developments. It is home to a wealth of top international household names, from car companies Honda, Nissan, Toyota and Lexus, to giant conglomerates like Sony and Hitachi and electronic firms such as Nintendo, Canon and Panasonic.
The country also has a rich cultural heritage, which it still retains much of today. From its beautiful temples, to samurais and geishas, Japan is associated with many iconic images and traditions, which inform everything in the region, from art to film. Traditional hobbies such as calligraphy, flower arranging and tea ceremonies are also still practiced today.
Market Overview
More than 127 million people live in Japan making it the 11th largest population in the world. And as with many developed countries, Japan
is facing the challenge of an aging population. In 2016, 34.6 million people were identified as aged (65-years-old or older), which is 27.5 percent of the total population, a record high. Part of this is due to longer life expectancy and because the overall population has been in decline since 2005.
As a result of the aging population, there are fewer people of a working age. This is one of the reasons that unemployment in the country fell to its lowest rate in 21 years in 2017. And the upside of having more people in the workplace? More people with disposable income.
This is important because Japan's economy has been sluggish for more than two decades following the collapse of the "bubble economy" of the 1980's. Economic recovery has been slow ever since, which prompted Prime Minister Shinzo Abe to introduce a new "three-arrow" economic policy in 2013.
Known as "Abenomics," the first arrow is monetary easing to combat deflation, the second sees increased spending to stimulate economic demand and the third is structural reforms to promote private investment. The policy seems to be working slowly as GDP rose for the seventh consecutive quarter last year with an annualized increase of 2.5 percent in Q3 2017–the longest growth streak since the mid-1990's.
However, in the same quarter, household spending decreased 0.5 percent, which was largely attributed to weak growth in pay-up–just 0.6 percent year-on-year. With Abe re-elected for a third term last October, the political landscape, and the Abenomics policies, looks to remain stable. As such, confidence in the continued positive growth of the market is good.
All of this has had an impact on the Japanese shopper, who has long had a reputation for being discerning and happy to pay more for quality products. Historically, Japan's shoppers have also been less prone to taking risks, preferring to buy from brands they trust, which often means home-grown companies versus overseas contenders.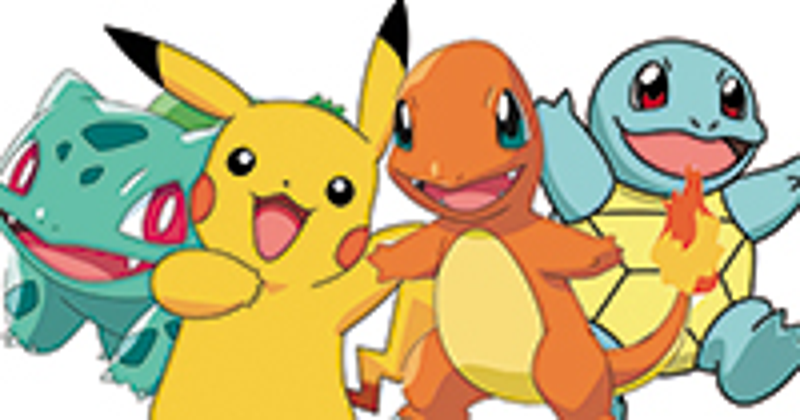 The luxury sector has been particularly strong, with high-end department stores making up a big part of Japan's retail heritage. With these come top-notch customer service and the type of big name brands that shoppers are willing to pay to own.
But this, too, is shifting. Japanese shoppers still expect a high standard of customer service, but they're also increasingly seeking more value, including an openness to buy from discount retailers. Local casual clothing brands like Uniqlo have helped encourage a shift from the more expensive luxury names, as well.
Much of this value-oriented thinking stems from the economic downturn two decades ago. Coupled with the weaker economy, Japanese shoppers have adopted a more frugal mindset, which is proving difficult to change.
Licensing in Japan
With sales of $12.5 billion in 2016, Japan is the third largest market for licensed merchandise in the world, according to LIMA's Annual Global Licensing Industry Survey 2017, an increase from $11.9 billion in 2015. Overall, Japan accounted for 4.8 percent of total global licensed merchandise sales. As a whole, royalties from licensed products in Japan were $656 million, or 4.7 percent, of all royalties worldwide.
Licensing in Japan covers a broad spectrum of different product types, with toys ($2.9 billion) as the biggest single category in 2016. This was followed by apparel ($2.1 billion), fashion accessories ($1.2 billion) and software, video games and apps ($1.2 billion). Only the U.S. generates more revenue from licensing for video games, which demonstrates the popularity of this sector in Japan.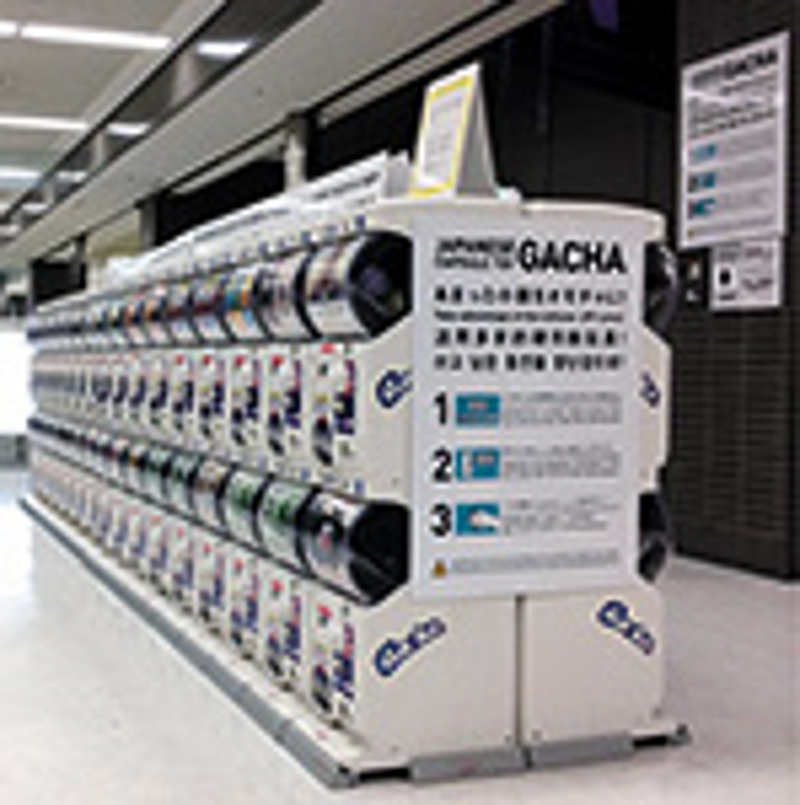 A whopping $9.3 billion, or three quarters, of licensing revenue in Japan comes from character and entertainment properties. This is a substantial jump up from 2015, where character licensing generated $7.7 billion in sales. Corporate and fashion were the next largest areas for licensing at $1.3 billion and $1 billion, respectively, in 2016.
"The uniqueness of the Japan licensing market is the higher share of characters (60 percent of the market volume) as compared to other countries," confirms Nobuaki Nito, general manager, Licensing Expo Japan, which takes place April 25-27 in Tokyo. "There are two types of characters: one is media characters such as Pokémon, Dragon Ball and Doraemon, and the other is non-media characters such as Hello Kitty and San-X characters."
Home-grown character properties still dominate in the market, but international brands such as Disney, Peanuts,
The Hungry Caterpillar
and
Paddington
are also popular.
In fact, Tokyo Disneyland was the first Disney-branded theme park to be built outside the U.S. A second Disney park opened in the country in 2001, and there are now plans to start construction on a third, tailored specifically towards Japanese culture, with a target opening of 2025.
Equally, many major Japanese characters are also hugely popular across the world. This is reflected in
License Global's
Top 150 Global Licensors report, which featured a number of Japanese brands including Hello Kitty creators Sanrio at No. 12 and The Pokémon Company at No. 19.
Character licensing has penetrated almost every product category, although toys is still the single largest with 29.2 percent of revenues. Apparel and software are also prime categories for character licensing at 13.9 percent and 11.1 percent, respectively.
Despite the huge dominance of character licensing in Japan, it only represented 7.8 percent of all retail sales for entertainment and character licensed merchandise worldwide in 2016. This still generated a healthy $472 million in royalties, according to LIMA.
Unique Market
One of the more unique factors in the Japanese market is the multi-audience appeal of character licensed products. Many of the best-loved characters are linked to other forms of media such as film, TV and print, which are targeted at children. But for a lot of characters there is also an adult audience, particularly among women.
"Another unique quality of the Japan market is that character licensed products are popular not only with kids, but also adult women. There are a lot of unique presentations and collaborations between characters and other fashion or lifestyle brands," notes Nito.
This gives licensors far more scope to strike deals for licensed merchandise as different products suit different audiences, such as homewares for adults and toys for children. Even within one product category there can be various opportunities, such as child-friendly toys and higher-end collectible figures for adults.
This dual-appeal is one reason why recognizable characters, with deep heritage, are so successful. Adults often look favorably on the characters that they grew up with and may actively seek out products featuring those characters. They, in turn, introduce them to their own children, which creates a continuous cycle of fans.
Another popular trend in Japan is small, limited runs of products. Licensors can capitalize on this to create hype and demand. Consumers are increasingly looking for distinct experiences and something that everyone else doesn't have. A limited run of a licensed product can impart that special feeling and it can spur customers to keep coming back to buy other limited runs.
Gacha, or small toys packaged in plastic capsules dispensed from vending machines, is another peculiarity of Japanese retail. The toys are usually themed around a certain character or franchise, and each range contains a number of different designs. As customers cannot see which design they are getting, many will buy multiple gacha in order to try and collect the whole series. Most characters lend themselves to gacha, but all sorts of brands can be licensed for them.
The model has been extended to other countries such as the U.S., U.K. and beyond vending machines into blind-box collector sets of figures from popular franchises. Gacha has even spawned online and mobile games, showing how lucrative it can be for licensors.
E-commerce
There's also been a shift in terms of retail channels In 2016, 81 percent of all licensed product purchases were made in brick-and-mortar stores, with the remaining 19 percent online–a 7 percent increase over 2015. This is indicative of the Japanese retail market as a whole, with e-commerce on the rise.
Statista reports that retail e-commerce sales were $89.55 billion in 2016, making Japan the fourth largest market for e-commerce. According to the statistics company, more than 92 percent of the population has access to the Internet, but only 69 percent were shopping online in 2016, which means that there's still huge potential for e-commerce's reach to grow further.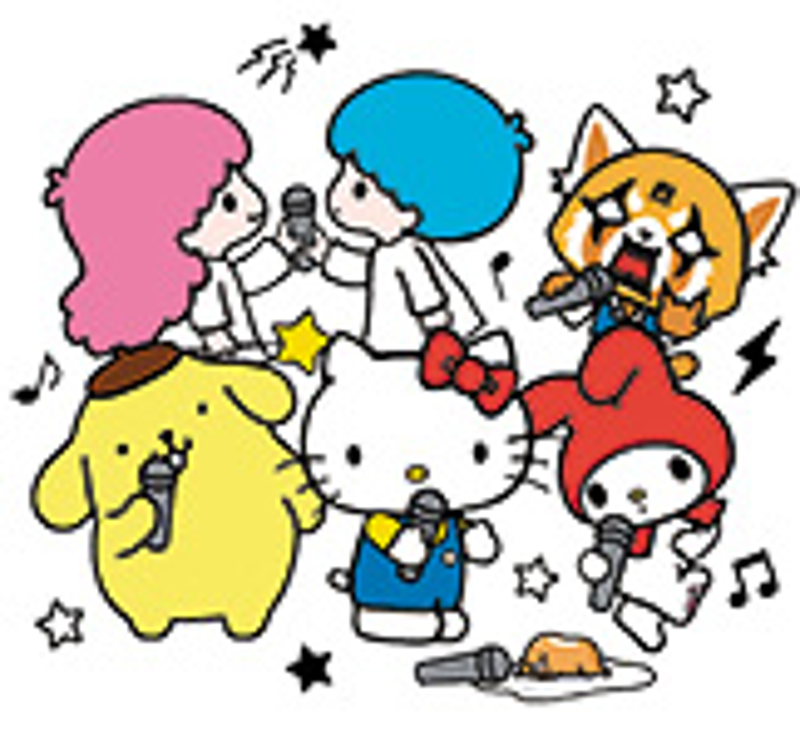 Despite the opportunities offered by e-commerce, the importance of physical retail still can't be underestimated given that most licensed product sales still happen in stores.
Department stores, or depato, have been a big part of the retail landscape in Japan since as far back as 1673. Mitsukoshi, Takashimaya, Daimaru and Isetan are among the country's largest department store chains, operating multiple sites throughout Japan. At the other end of the scale, Japan's independent character-heavy stores are still a vital part of the mix.
Shop-in-shop concessions have also become a staple of the country's physical retail. This is both a way to counter some of the challenges facing brick-and-mortar retail by removing the need for a retailer to rent a whole store, and a way to keep things fresh by bringing in new retail experiences.
Influencing Factors
In 2020, Tokyo will host the Olympic Games. This means that millions of eyes will be focused on Japan in the coming years. In particular, it may present a number of new licensing opportunities around sports and apparel, not least in the form of official Olympic merchandise. However, the Olympics may spark a general upswing in the sale of Japanese brands by bringing them to the wider world's attention.
Tourism is already on the rise, with 2017 seeing a record 28.69 million visitors, and the government is working hard to attract even more with international campaigns. The aim is to have 40 million tourists by 2020, which means even more people who may be looking to buy a slice of Japanese culture. And that can only be good news for licensors.
Subscribe and receive the latest news from the industry.
Join 62,000+ members. Yes, it's completely free.
You May Also Like
Loading..