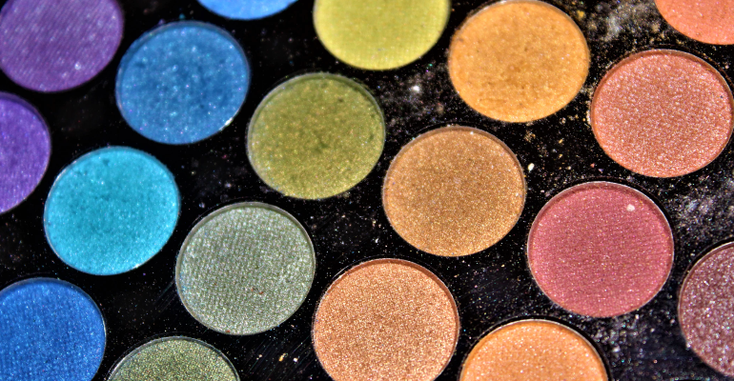 With the COVID-19 pandemic only beginning to subside, all eyes have been on category. People were staying at home, and when they did go out, they were (and still are in many places) wearing a mask. However, even with this challenge, the cosmetics industry remained stable from 2019 to 2020, falling in revenue by less than one percent (
).
So what exactly kept consumers buying, and why has the makeup train stayed on its tracks even with what many would consider a situation that would make the cosmetics industry derail?
"Beauty is an exciting topic in the industry, as we see a huge shift happening in order to ensure we are playing to the needs of a younger, and rapidly more powerful consumer," says Alix Hope, senior creative strategist,
. "This consumer is no longer looking for ways to perfect their look – they are looking for brands who encourage them to play on their imperfections, and what makes them, them."
What is marketable to the young consumer these days? According
to Hope, it's things like appealing to all races and genders, highlighting social justice initiatives and catering to individual self-expression.
In addition to doing your makeup the way you want to with the colors you want to, another way to express yourself through cosmetics is through the brands and collaborations.
When it comes to quality of cosmetics, consumers now have the option of scrolling through pages of YouTube reviews that dictate what products are worth the money, which in turn has caused brands to stay on top of trends and consumer expectations.
"To win in the future, brands will need to throw out their old playbooks,"
data company Nielsen says in their 2019 "The Future of Beauty" report.
"Consumers are as focused on the transparency of the company and their practices as they are on what goes into the products they make. The beauty brands — really all brands — that will be successful, will be authentic
and true, flexible enough to be relevant to a wider array of consumers and harness the digital tools and platforms to achieve this at scale."
As cosmetics quality skyrocketed, brands needed another reason to get consumers to pick up more and more product – and that's where licensing comes in.
The reason that the licensing industry continues to grow is because of the love fans have for the properties and the brands behind them. As COVID-19 begins to subside and we move into the rest of 2021 and beyond, licensing has proven to be foolproof, even for an industry that many thought couldn't survive the impact.
Subscribe and receive the latest news from the industry.
Join 62,000+ members. Yes, it's completely free.
You May Also Like
Loading..