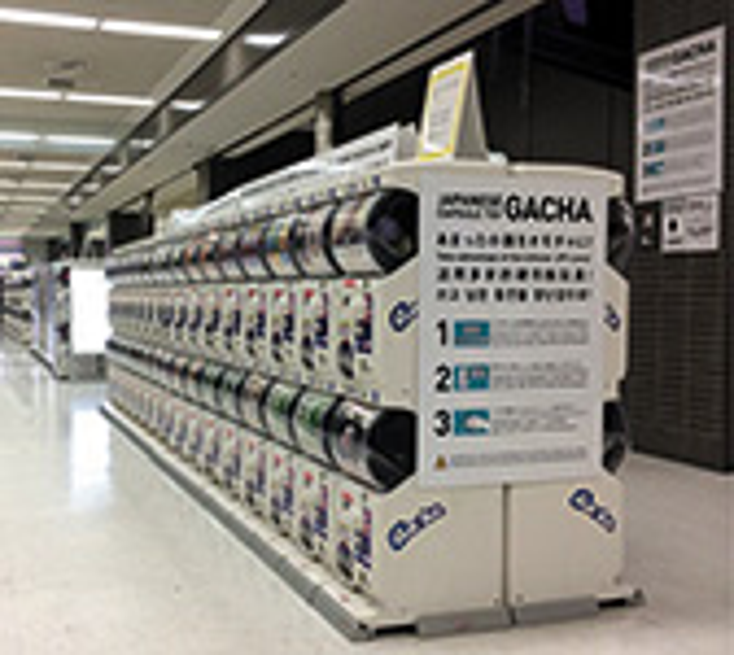 With almost $12 billion in retail sales of licensed merchandise, Japan continues to offer significant growth opportunitites for entertainment, character and brand licensing.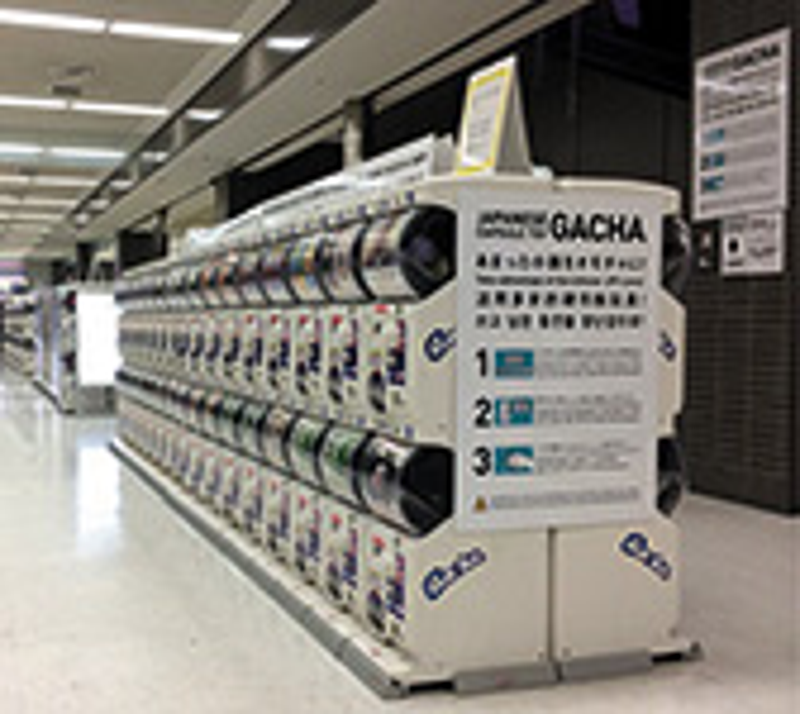 The Characteristics of the Market
You might ask, "What are these unique features?"
The Japanese licensing properties are roughly divided into two major types: 65 percent for characters and 35 percent for brands (including corporate, fashion and sports). Japanese consumers like both. Even though the popular properties are replaced from time to time, the overall market size
remains relatively unchanged.
The decline in corporate, fashion and sports licensing has been larger than that in the character sector as a few mega-brands have changed the way they handle their licensing operations and the retail spaces for casual fashion brands have been reduced. On the other hand, the demand for well-established, high-quality brands is still strong.
There are two major targets for this character licensing: one targeting kids and family, and another targeting adults. The kids' properties are often linked to TV animation programs, and are launched on various merchandise. A wide variety of characters are introduced for the adult consumer, and win support as well. The properties vary from those specifically developed for licensing (e.g. Hello Kitty) to the ones not supported by movies or TV shows but derived from books or LINE Creator Stamps.
The character licensing for kids and family travels the conventional route of merchandising, such as toys tied to TV shows and movies. However, new characters, new products and new services are introduced one after another for older consumers through collaborations with ancillary industries or collaborations between the characters but with newly developed artwork.
The adult female, the main target of these licensing programs, is often referred to as "Otona Joshi"—the mature women with a teenage girl's sense and sensibility, who prefers products and services with girlish taste. Locally, brands and characters are winners if they are well-customized in artwork and design to the taste of Otona Joshi. Japanese licensing agents are coordinating these arrangements with overseas brand owners.
While there is room in the market for new characters, the most in-demand are from classic, evergreen properties with a long history. In particular, those with updated arrangements are selling very well. In this unique market, it is getting quite evident that the key to success for licensors and agents is to have a profound understanding of the demands and taste of the target consumers, and to give a clear direction on the creative aspects of the product design.
Considering the fact that the U.S. and European countries are facing a low birth rate and an aging population, the Japanese know-how on the character business could be a good reference when considering a licensing program for an older age group. The market growth rate is much lower than in neighboring countries like China, whose rapid growth is spectacular. Yet, the per-capita expenditure of Japan is 17 times greater than that of China, due to this unique characteristic of the market.
On the other hand, fashion brand licensing in the country is mostly handled by unique Japanese trading firms, called "shosha." Their presence is particularly important in the area of fashion brand licensing, as they obtain master license arrangements with overseas brands, or in some cases, pursue a merger and acquisition of brands. Shosha have abundant funds, global networks and highly skilled executives often with an MBA and good command of languages, which enables such business arrangements.
In a traditional arrangement in fashion brand licensing, the Japanese companies obtain a license from a premium brand in the U.S. and Europe, and generate a great amount of sales revenues, either by customizing the brands specifically for the Japanese market or by creating a Japan-only secondary line with more affordable pricing than the first line of products. Presently, a majority of the mega-brands with more than ¥10 billion in sales revenue are fashion and sports brands from the U.S. and Europe, via contracts with Shosha. Again, the key to success is how to customize the brands for target consumers in Japan.
Most important is having a good business partner who has a thorough understanding of the Japanese market and its consumers. At Licensing Expo Japan, the leading licensing agents and licensors in the country will exhibit, enabling attendees to meet new partners in this attractive market.
Final Note
When coming to Japan, see the market with your own eyes: the giant shopping malls where practically any and all products are sold; the fashion floors of the department stores, filled with tons of licensed brands; the basement floor of the department stores dealing with food and drinks, often referred to "Depa-chika," a gourmet wonderland; the streets lined with character shops; thematic cafes in fashion buildings open for a limited time; and the exhibitions of the anniversary characters and brands that take place in museums and halls.
These exhibitions often accompany a limited time souvenir shop with a plethora of thematic merchandise, and the buzz is widely shared via social media such as Instagram and Facebook, further garnering more popularity.
Finally, when you leave, do not forget to try Gacha at the Narita Airport (Underground, Terminal 2). Gacha refers to a variety of coin-operated vending machines as well as the small, dispensed toys from the machine delivered in a blind capsule box. Whether it is based on licensed characters or everyday motifs, you will be impressed to see that they are well-designed and sculpted with craftsmanship—paying meticulous attention to every small detail. They can be used in a practical manner, and at the same time are highly collectible. The products are very unique to the Japanese market, indeed.
It is often said that there is a language barrier in Japan. However, the majority of licensing agents are already well-internationalized.
Japanese consumers like new things. Also, understanding the legal compliance is well-established and should be an advantage when properly protecting intellectual property.
Read more about:
Subscribe and receive the latest news from the industry.
Join 62,000+ members. Yes, it's completely free.
You May Also Like
Loading..