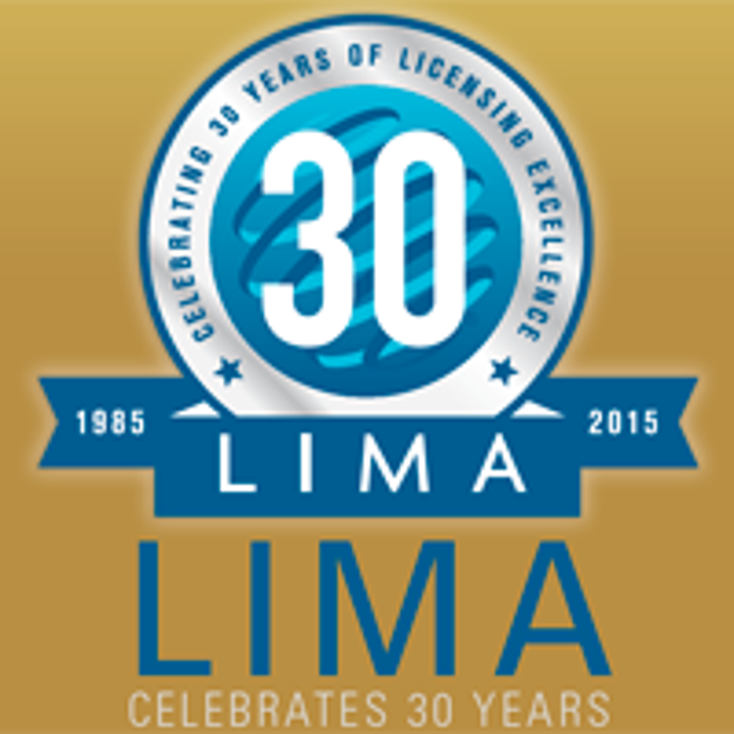 The International Licensing Industry Merchandisers' Association is the leading trade organization for the industry, and in 2015, it marks a milestone anniversary.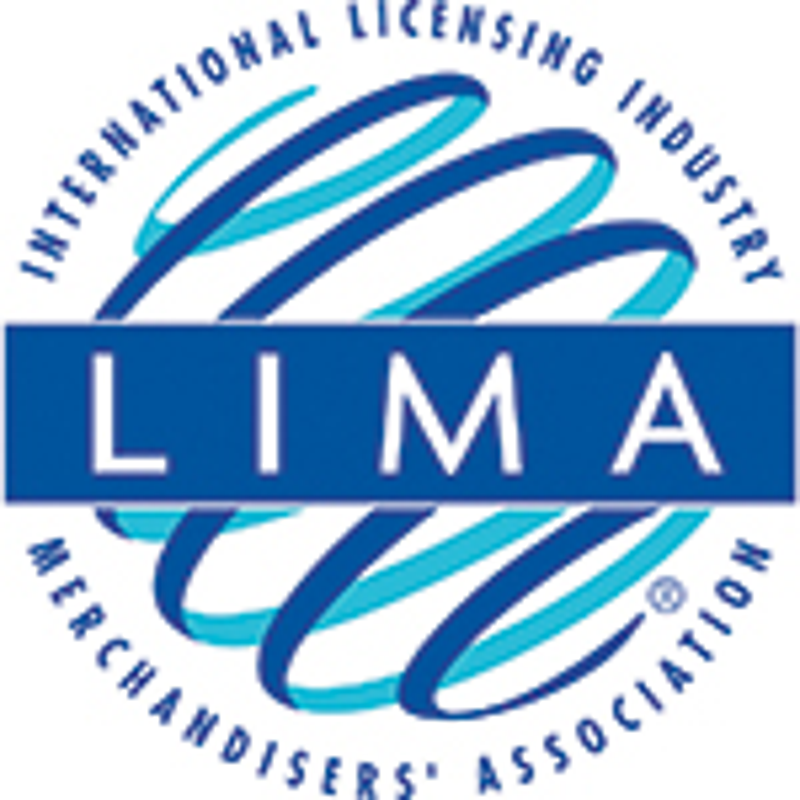 Since the trade organization's founding in 1985, LIMA has grown from 150 charter members to, in 2015, more than 1,000 members in 35 countries around the world.
No longer is the licensing industry a localized endeavor, and LIMA's evolution perhaps illustrates that best with offices in New York, London, Munich, Tokyo, Hong Kong and Melbourne, and a broader network of representatives in India, Italy, Korea, Spain, Turkey and the Middle East.
This growth is a mirror to licensing's globalization–not only in territory expansion, but how commerce and categories are expanding and evolving.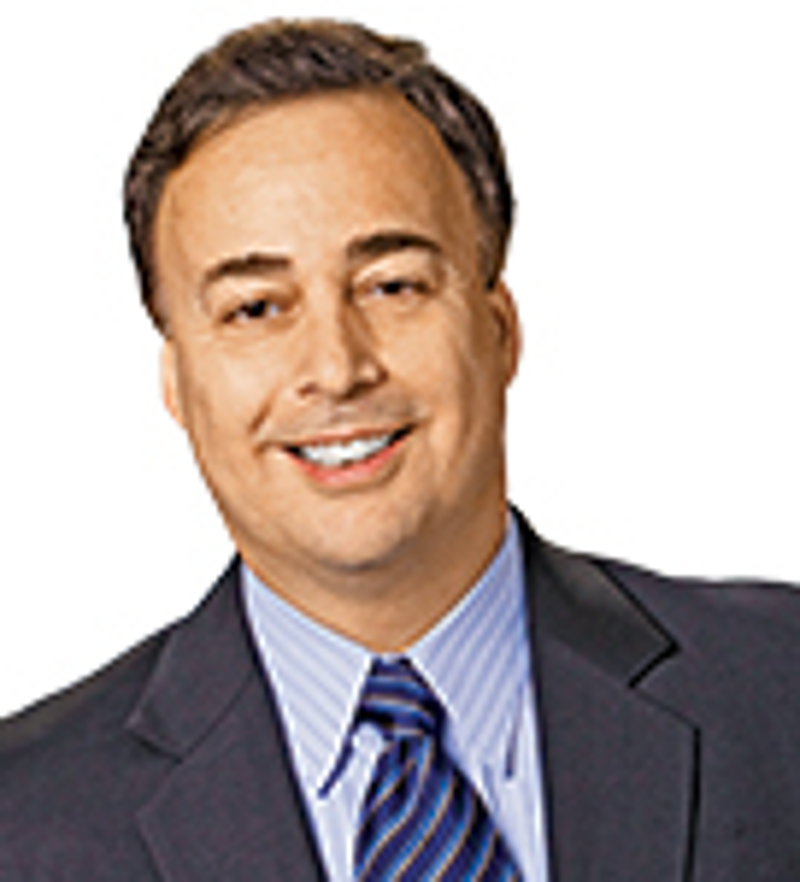 Charles Riotto, president, LIMA
"We've been there from the very beginning,
guiding the industry, carrying the torch and leading the way for greater professionalism within the licensing business and encouraging greater diversity as far as business segments go," says Charles Riotto, president, LIMA.
Around the globe, LIMA is affiliated with the licensing business' key trade events.
In the U.S., LIMA is the official sponsor of Licensing Expo, the industry's largest trade event. It's involvement dates back to the mid-1980s, when it launched the show. Since, Licensing Expo has been acquired by Advanstar (now UBM Advanstar), which has grown the event to include nearly 500 exhibitors that represent over 5,000 of the world's top brands.
"We help each other by keeping a look out for companies that come into the industry and passing them along to Licensing Expo, and vice versa. It has been a very beneficial mutual relationship," says Riotto.
LIMA also supports trade shows such as Brand Licensing Europe (Licensing Expo's European affiliate), China Licensing Expo, the Hong Kong International Licensing Show and Licensing Japan. Additional support events include the Day of Licensing programs in various regions including the U.K. and Germany.
Education
LIMA achieves its goals through three main strategies: education, networking and by providing timely information.
"LIMA helps people understand licensing better, which helps to grow the industry, expand the borders and build a more knowledgeable base of professionals who can then execute licensing programs in an effective way," says Riotto.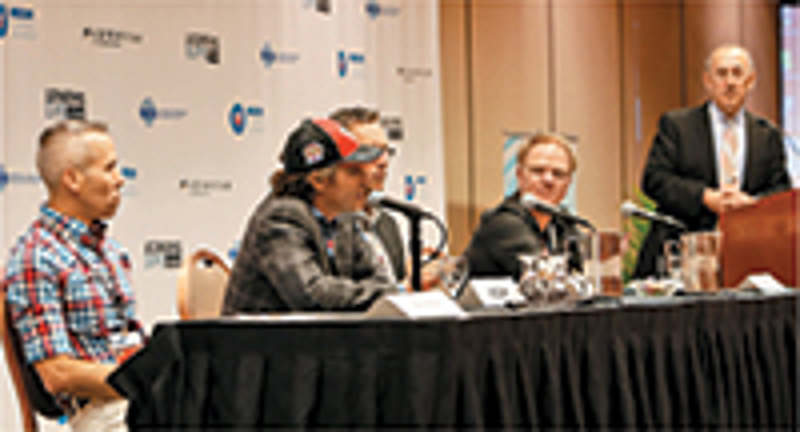 Lorne Bloch (Junk Food), Adam Beder (Spin Master), Sean Bunner (HSN), Ed Labay (Hot Topic) and moderator Marty Brochstein, senior vice president, industry relations and information, LIMA, at a 2014 Licensing University retail session.
A cornerstone of the LIMA philosophy is education, and the idea that to succeed in the licensing business environment, knowledge is the key to trend forecasting, expansion and professionalism.
"Our viewpoint is that the higher we can raise the education level in the industry, the more business opportunities we will find, particularly in emerging markets," says Riotto. "Through our educational programming, we are helping to prepare executives in these regions to represent brands coming into market."
LIMA offers its member network multiple ways to advance their business acumen–from webinars to university programs to trade event seminars.
Its online monthly webinars offer members more than 70 topics to choose from on subjects such as social and environmental compliance, valuing your brand, food and beverage licensing, demystifying market research, how to interpret a licensing agreement, presenting to retail, evaluating an intellectual property and many, many more. The program launched in 2008, but became formalized in 2010. Since, LIMA offers up to two 90-minute webinars per month that are led by a variety of licensing executives and vertical professionals.
The trade organization also offers formalized education–the Coursework in Licensing Studies–which is the industry's only certificated program.
The one-year program offers a 360-degree view of licensing led by the industry's top professionals and utilizes their expertise in all facets of the business such as branding, marketing, contract law, retail and the like.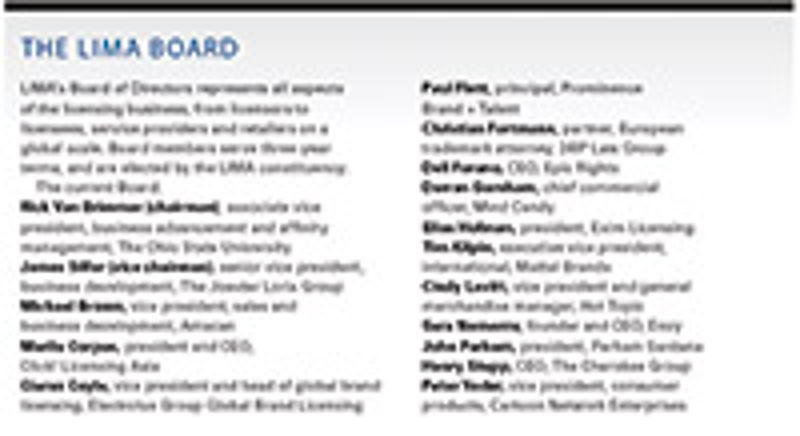 Click here to see larger image.
The program commences each June and culminates by May the following year, which, after completion, students then receive a CLE credential.
"The CLE is a career booster and a useful tool within the industry," says Riotto.
LIMA further offers college coursework at various accredited universities around the world including UCLA Extension, the University of Hong Kong, a forthcoming program through New York state's Long Island University and others.
The coursework offers students the opportunity to learn first-hand from licensing's leading professionals–the UCLA program, for example, has included speakers such as Elie Dekel from Saban Brands, Greg Economos and George Leon from Sony Pictures Consumer Products, Ted Larkins from CPLG, Tim Kilpin from Mattel, Henry Stupp from The Cherokee Group and many more.
Perhaps its best-known educational initiative is through its role as knowledge partner for the various shows it supports and its coordination of Licensing University at the U.S.'s Licensing Expo.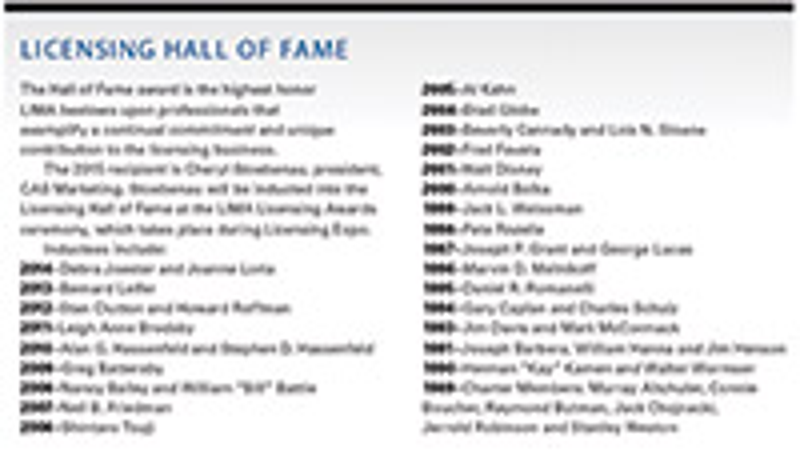 Click here to see larger image.
The comprehensive conference program features more than 20 seminars spread over the Expo's three-day event that touch on a broad range of topics relevant to licensing professionals–from up-and-coming newbies to experienced executives.
At this year's Licensing Expo, which takes place June 9-11 in Las Vegas, Nev., LIMA will also be introducing a new series of 16 short, interactive roundtable discussions on timely issues such as revitalizing classic brands and 3D printing.
LIMA also hosts the event's executive keynote, which this year will include a panel of industry heavyweights on the topic, "Where is Retail Headed, and How Will We Get There?," and feature Richard Barry, executive vice president and chief merchandising officer, Toys 'R' Us; Dow Famulak, president, Global Brands Group; Mike Fitzsimmons, founder and chief executive officer, Delivery Agent; and Lisa Harper, chief executive officer, Hot Topic.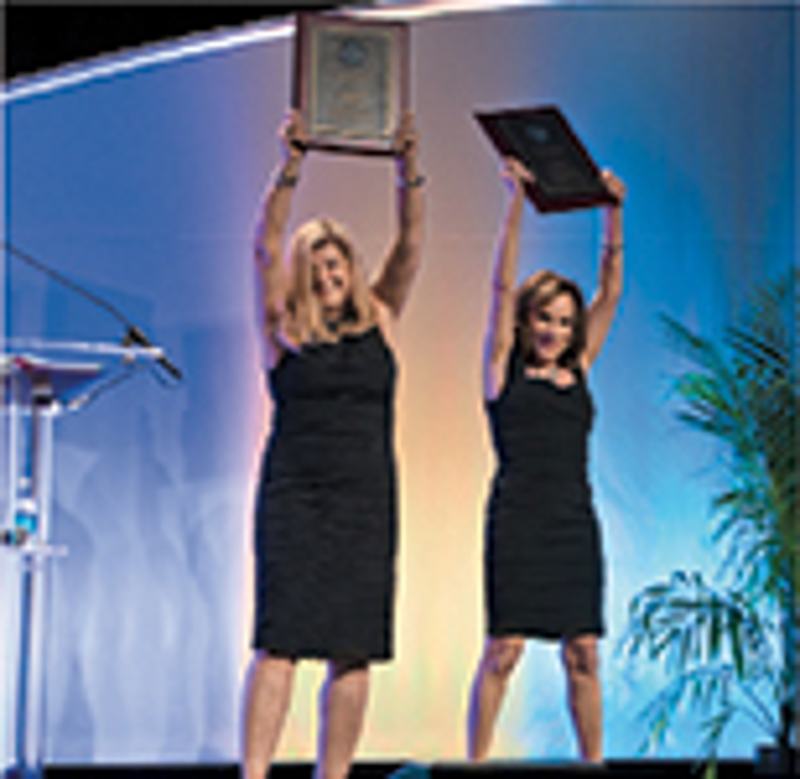 LIMA Hall of Fame 2014 co-honorees, Debra Joester and Joanne Loria, The Joester Loria Group.
"We're pleased to provide a forum for industry leaders to come together and discuss some of the most important issues facing the licensing business today," says Riotto. "This year's speakers will offer a bird's eye view of how best to navigate the current and future retail landscape to help attendees move their businesses and brands forward."
The keynote will take place on June 9 at 8 a.m. at the Mandalay Bay Convention Center.
LIMA also supports the conference program at the Hong Kong International Licensing Show, which, says Riotto, has grown enormously since its inception, expanding from about 150 participants to 1,500 registered attendees this year.
Member Events and Knowledge Sharing
The other main prong of LIMA's functionality is its networking opportunities.
According to Riotto, there is a social engagement event at some place in the world each month. As a benefit of membership, LIMA participants can attend any of these networking events.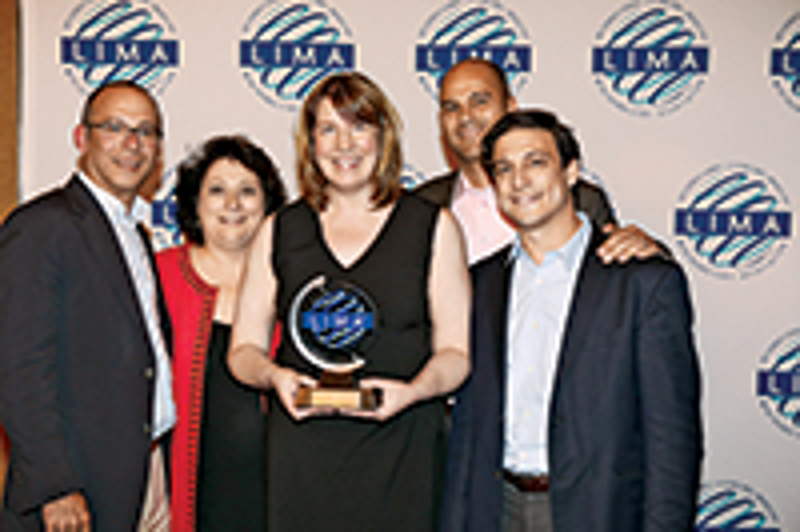 Brandgenuity won 2014's overall best licensed program for "Duck Dynasty."
There's also LIMANET, an interactive, global directory of licensing professionals. The resource lists key licensing contacts from across the industry alongside properties owned or represented. LIMANET also has a live feed on its homepage that updates in real time and which LIMA members can utilize for promotions and the like. In the spirit of full functionality and ease of use, LIMANET is mobile compatible.
It also offers the LIMA Young Professionals Network, which is a way for those early in their career to participate in educational, developmental and social opportunities that create business prospects.
A further bonus to LIMA membership is access to its multiple research and knowledge sharing initiatives.
Most recently, LIMA has commissioned its broadest annual report yet in an effort to tap into licensing data around the globe. Brandar Consulting has been appointed to help conduct and facilitate the Global Licensing Survey, which examines the size of the trademark licensing business worldwide, expanding its research beyond U.S./Canada borders. While this type of research has been ongoing for 14 years, says Riotto, the 2015 survey is its largest undertaking yet, providing members with high-quality, useful data.
"One of the by-products of the Global Licensing Survey we see is attracting the attention of major companies that have IP that isn't being utilized," says Riotto. "This will allow them to see the size and potential of various markets around the world and provide incentives for them to be more focused on their IP and the many benefits of licensing."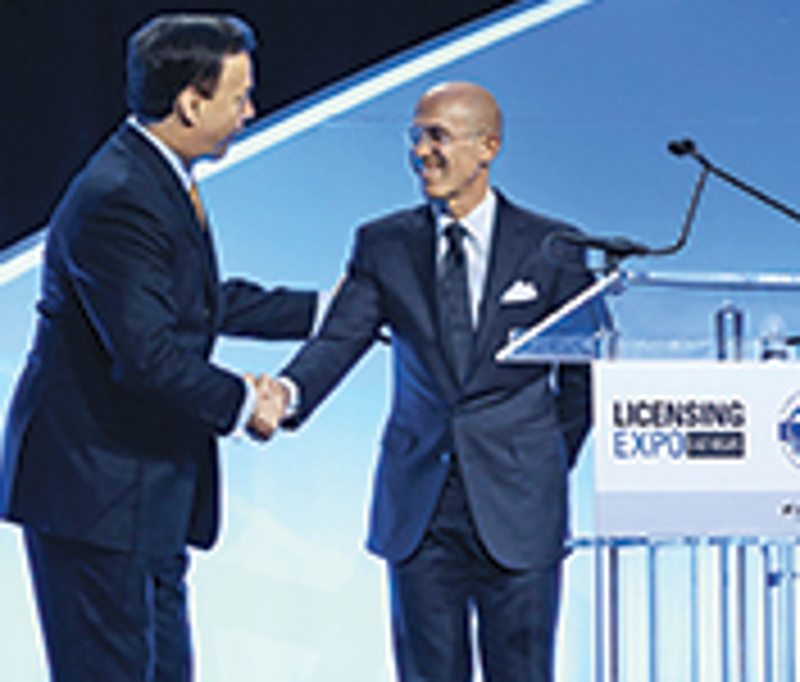 Charles Riotto with Licensing Expo 2014 keynote speaker Jeffrey Katzenberg, CEO, DreamWorks Animation.
Last year, LIMA also introduced a new series of consumer survey reports that focus on children's brands and characters. The Kidz Global Study is offered free of charge to LIMA members as a quarterly report on nine countries and semi-annually for an additional 22. The report analyzes the awareness, popularity and product appeal of the world's top 30 most important kids' brands.
Additionally, LIMA has partnered with entertainment industry trade publication
Variety
for a series of summits on the entertainment, licensing and technology businesses.
LIMA has been a media partner for the last three
Variety
Entertainment & Technology Summits, the first of which was held in October 2014, followed by January's CES event and last month's summit in New York. Speakers have participated from such best-in-class companies as Warner Bros., Hulu, Facebook, Google, Oculus VR and more. In April, LIMA signed on as the marketing partner for this year's Massive: The Entertainment Marketing Summit presented by
Variety
. The event was held in Los Angeles and included keynotes by Loren Angelo, head of marketing, Audi, and veteran Hollywood producer Neal Moritz.
LIMA Around the World
With offices in key markets around the world, LIMA is committed to enriching its membership globally; a strategy that Riotto says runs parallel to the licensing industry's worldwide growth.
LIMA has purposefully placed regional bureaus in its leading territories including China, the U.K., Australia, Germany and Japan.
LIMA's second international office was opened in Germany in 2000 under the guidance of Heike Winner, managing director. Since then, membership has grown to nearly 200 companies, with virtually every major licensing company in the country participating. LIMA Germany organizes the two most relevant and important local industry events of the year, Day of Licensing each April in Cologne, and Licensing Market in Munich in November, which also features the German Licensing Awards that recognizes achievement and excellence.
In 2002, LIMA Japan was the association's first official foray into the Asian market. Even though Japan was (and continues to be) the most developed licensing market in Asia, there existed no industry organization at that time to provide cohesion and unity to the local market. Today, LIMA Japan produces an extensive slate of educational and networking events and serves as the official education provider for Licensing Japan, the major trade event for the domestic and surrounding markets. LIMA Japan also produces the Japan Licensing Awards each July and organizes the Japan Pavilion each year at Licensing Expo in Las Vegas.
Asia in particular is a market that Riotto and Tani Wong, managing director, LIMA China, see as an aggressive growth area. To better serve this region of the world, LIMA opened its LIMA China office in 2004.
"In the last decade, licensing in Asia has experienced robust growth, and China has become the focus for business expansion," says Wong. "The retail sales of licensed merchandise recorded almost 400 percent growth [in China], compared with 2005. This trend will continue in coming years as the Chinese become richer and there is a huge demand for authentic products. At the same time, the market is getting very competitive as more and more foreign brands have entered the country and many local properties have been developed and are becoming popular."
This growth, in addition to the Chinese Ministry of Culture's push to encourage homegrown brands and properties, is a main reason why LIMA is vital to the licensing industry's success in the region and a key resource to combat common obstacles licensors, licensees, manufacturers and retailers face there.
"Though LIMA's operation in China is smaller, we are the leading trade organization for the licensing industry here," says Wong. "Many companies view LIMA as a credible source of licensing information and as an education provider."
Members of LIMA China represent such major companies as Beijing Dream Castle Culture Co., DMG Entertainment, Guangdong Alpha Animation and Culture Co., NBA China, Pacific Licensing Studio, Shanghai Oriental DreamWorks Culture Media Co., Topps Europe and UYoung Culture and Media Co.
Riotto too predicts rapid growth in Asian countries, particularly China and India, as well as Russia. LIMA's diverse membership reflects this growth, also, with about half of its members in the U.S. and the remaining from all other major licensing markets.
"As an organization, LIMA has had the foresight to understand that there is great growth potential around the world," says Riotto. "For the first 15 years, well over 90 percent of LIMA members were in the U.S., but more recently we've actively pursued membership around the world."
In Europe, Kelvyn Gardner has served as managing director, LIMA U.K., for eight years, but his tenure within the licensing industry stretches back nearly 30 years. Over the course of his career, he has seen the industry grow exponentially, a trend he expects to continue over the next 30 years.
The U.K. branch includes 140 member companies such as BBC, ITV Studios, Aardman Animation, Penguin RandomHouse, Sony Computer Entertainment Europe, Entertainment One and Unilever, among others.
Gardner says that the role of LIMA is broad.
"LIMA provides many things, but perhaps most importantly it provides a focus on licensing as a business tool," says Gardner. "Licensing veterans need to constantly remind ourselves that, despite the size of the business, we touch only a small percentage of all the consumer goods manufacturers out there, likewise there are many brand owners who are outside of the business. There is a constant and vital requirement that we be out there explaining how licensing is valuable, profitable and viable. LIMA can tell this story without it looking like a sales pitch for any one brand."
His best example of licensing's profitability and allure is the automotive tire company, Michelin, a reluctant licensor.
"For years, Michelin rejected licensing as too risky for its brand," says Gardner. "Around a decade ago, however, they were persuaded to give it a shot by another LIMA member, TLC."
With support from TLC, Michelin launched its brand extension program, which now includes accessories for cars, bicycles, motorcycles, trucks and even footwear. According to Gardner, the company's program grew so successful, Michelin brought the program in-house and appointed a dedicated team to oversee it.
"For Michelin, licensing delivers daily touchpoints for consumers who might otherwise have no Michelin brand contact, apart from those down days when a tire needs replacing."
The case study offers a glimpse into the importance of licensing and just how vital support for the industry, such as what LIMA provides, is to continue to broaden the field.
LIMA is fairly young in Australia, says Tony Bugg, managing director, LIMA Australia, but its influence has taken root just the same. Companies such as The Australian Football League, Wild Pumpkin Licensing, Warner Bros., The Cotton On Group, Mattel, Hasbro, Haven Licensing, Big Balloon and Jasnor are all counted among LIMA Australia's membership.
"LIMA is quite new to the Australian market, however we have been able to develop a growing membership base over recent years," says Bugg. "We currently have a LIMA office in Melbourne and develop and deliver a strong service suite to our members. LIMA now provides services on the ground for the industry and for our members including, networking events, education, recognition of achievement, addressing the state of retail and providing advice. All of these things add great value and, in turn, benefit the industry. Along with the information we provide, our educational programs assist in strengthening the industry knowledge base."
A perfect example of LIMA in practice in Australia? The case of Kmart, says Bugg.
"Kmart is a leading mass market retailer that exited licensing eight years ago. They have decided to re-enter the market with limited knowledge of how they should approach the task," says Bugg.
Faced with the undertaking of re-engaging the licensing industry and re-educating their team of buyers, LIMA was able to offer a resource the retailer could benefit from.
"Kmart was an unlikely LIMA member, but we met with them and explained our charter," says Bugg. "Kmart joined LIMA to gain access to our independent professional advice, educational programs and to re-connect with the industry."
For LIMA members, no corner of the earth and no global market is unknowable or unapproachable, an ethos that will likely only continue to grow for 30 more years.
License! Global
, and the licensing industry on the whole, wishes LIMA a happy 30th anniversary.
Subscribe and receive the latest news from the industry.
Join 62,000+ members. Yes, it's completely free.
You May Also Like
Loading..