Licensing Post-Pandemic: Industry Leaders Highlight A Way Forward
Licensing Post-Pandemic: Industry Leaders Highlight A Way Forward
During Licensing Week Virtual, thought leaders in the licensing space highlighted how the industry is evolving to meet the challenges and opportunities surrounding COVID-19.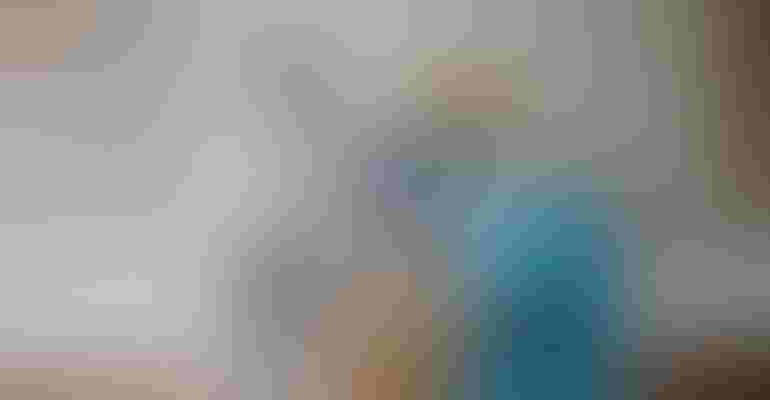 The COVID-19 pandemic has been unprecedented. From store closures to teaching kids at home, the pandemic has upended nearly every aspect of professional and personal life. For the licensing industry, the challenges have also hit home for almost every aspect of business. Nearly everyone has spent at least some time working from home, and many expected industry standards have had to evolve.
As events have had to be postponed to flatten the curve of the virus, the industry has come together to find new ways to connect and get deals done in the face of uncertainty. Throughout this year's fully digital Licensing Week Virtual event, licensors have shared how they're working through the challenges of 2020 and discussed the potential realities that are trending in the months to come. Having heard from experts all week, here are some of the advice and ideas circulated on the virtual tradeshow floor.
Coming Together at A Distance
A very human challenge of the shutdown is the fact that much of the community has been working from home. More than ever, we are entering the homes of our cohorts and seeing them from a new lens. Speaking at the Marketing in the New Normal session as part of Licensing University, Alaina Caldwell, partner and creative director, Styleworks, highlighted how this shift has presented a challenge for many and how the community has come together to face the trial head-on.
"Everybody is in this together, we're trying to juggle our personal lives and our professional lives as they're intertwining as one, which can be really difficult for a lot of people especially right now in a time of need," says Alaina Caldwell, partner and creative director, Styleworks. "Bringing this virtual licensing event together is a major accomplishment. And I'm really proud to be a part of it."
A Social Industry Adapts
Licensing is inherently a social industry. Many in the licensing community thrive on meeting new people and shaking hands of partners. The pandemic has thrown a massive wrench in that aspect of licensing. During her session, Cladwell highlighted how such a social group of professionals has to adjust to meetings via Zoom and Microsoft Teams.
"I think one of the major hurdles in our industry is that most of you are very social sales driven people," adds Cladwell. "A big part of what brings all of these brands, partnerships and collaborations together, and to fruition, is the way that they're presented with your personalities, you're used to in-person meetings, using those personalities and social abilities to share your brands and products with each other."
Looking at the Home Markets
When not working at home, each of us is also trying to find comfort in our houses. From working out in the living room to wearing leisurewear more often, the truth is we've all become homebodies in the last few months. With those trends, however, is a potential opportunity for the licensing community. Observers at Licensing Week Virtual highlighted how, even as things begin to open up, consumers will still look to make purchases via at-home platforms such as ecommerce and personal fitness options. During her Licensing University session, The Day After COVID-19: Consumer and Marketing Trends, Hamutal Schieber, founder and chief executive officer, Schieber Research, highlighted what trends to look out for even as the light at the end of the tunnel begins to poke through.
"We do think that there will be, at least on the medium term, a huge change [with personal fitness], people will likely go less to gyms and we'll look for more curated experiences such as ClassPlass and smaller surrounding smaller events," adds Hamutal Schieber, founder and chief executive officer, Schieber Research.
Learn More
Be sure to register for the event and watch all the show's sessions on-demand to hear more about the trends and highlights from this year's Licensing Week Virtual.  
Subscribe and receive the latest news from the industry Article
Join 62,000+ members. Yes, it's completely free.
You May Also Like
---