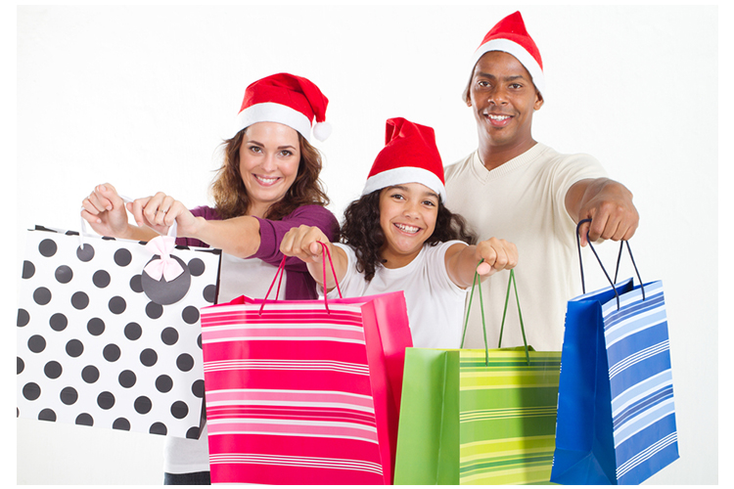 Consumers are already generating Black Friday sales; retailers are offering deals earlier than ever; and experts are forecasting record figures.
License Global
looks at the trends bringing buyers to screens and stores this month.
It's No Longer Just a Weekend
The holiday season has "extended beyond Thanksgiving and Christmas" according to Matthew Shay, president, chief executive officer, NRF. No longer are the sales of holiday season tied to Black Friday, Small Business Saturday and Cyber Monday. Retailers are offering deals earlier each year, and consumers are searching, shopping and shipping bargains online and in-store.
"Thanksgiving is still a hallmark of the season, and there's billions of dollars in shopping still to come," says Shay in a recent
. "But many consumers have already been shopping for weeks, and retailers are increasingly adapting to that."
This is nothing new according to NRF. In fact, it's been happening gradually for 10 years. In 2009, 46 percent of Americans
surveyed had already started shopping for Black Friday ahead of Thanksgiving. Rising gradually over a decade, 2019 now counts 56 percent of people likely to participate in the early sales made available by retailers looking to beat the rush.
The First Trillion Dollar Holiday
Longer shopping periods mean bigger business. The NRF now defines the holiday season as Nov. 1 through Dec. 31, forecasting total sales in the U.S. between
in 2019 thanks to the expanded timeframe.
The Black Friday buzz is simply too contagious to contain for consumers. Retailers are openly extending the busy shopping period on either side of Thanksgiving to blur the lines with Christmas.
Even with a longer sales period, 165.3 million Americans are still expected to participate in the Black Friday and Cyber Monday craze. The NRF forecast of $730 billion total sales is split between online shoppers (53 percent) and those looking in-store for Black Friday deals (47 percent) according to Deloitte; breaking down to around $1,436 spent per household.
It's not just Americans that are celebrating the retail phenomena of Black Friday and Cyber Monday. According to
, the U.K. is looking to spend 5.6 billion on Black Friday and Cyber Monday. However interest has dipped significantly with 62 percent of people interested in Black Friday in 2018 dropping to 42 percent this year. What's more, is that doubts surrounding authentic deals – with
being genuine – mean 30 percent of U.K. shoppers opt to wait for Black Friday itself to browse.
However,
ensures the U.K. and Europe still have tangible interest in the online deals of Cyber Monday, as "in-store crowds and queues from the early years of Black Friday have disappeared from the U.K., with transactions now predominantly online (77 percent). Other countries - Germany (75 percent), Netherlands (66 percent), France (65 percent) and Ireland (63 percent) - also shop online more than in store."
Due to the ability to research and compare, as well as younger generations' interest waning in the craze worldwide, it's no wonder Cyber Monday is generating more excitement than the throes of Black Friday itself.
Digital Keeps Creeping Up
Online sales are taking on a pattern of their own across the globe.
noted a huge 23.6 percent leap in U.S. shoppers heading online for Black Friday and Cyber Monday deals in 2018. The previous cyber season brought $6.22 billion in online sales through retailers, with $2.2 billion directly attributed to mobile sales.
Last year, 41.4 million people shopped online for the Black Friday sales in the U.S. according to
, more than brick-and-mortar retailers welcomed, and this trend is forecast to continue. With six fewer days between Thanksgiving and Christmas, the uncertainty of delivery timeframes isn't dissuading shoppers as
still forecasts a Cyber Monday sales result of over 10 billion in the U.S.
It's not just about retailers, as online stores, service providers and brands join the fray to offer online only deals across the month – including gift experiences, travel services, internet and phone brands as well as food delivery services – meaning businesses are making the most of a new consumer mentality that takes hold across November.
Subscribe and receive the latest news from the industry.
Join 62,000+ members. Yes, it's completely free.
You May Also Like
Loading..