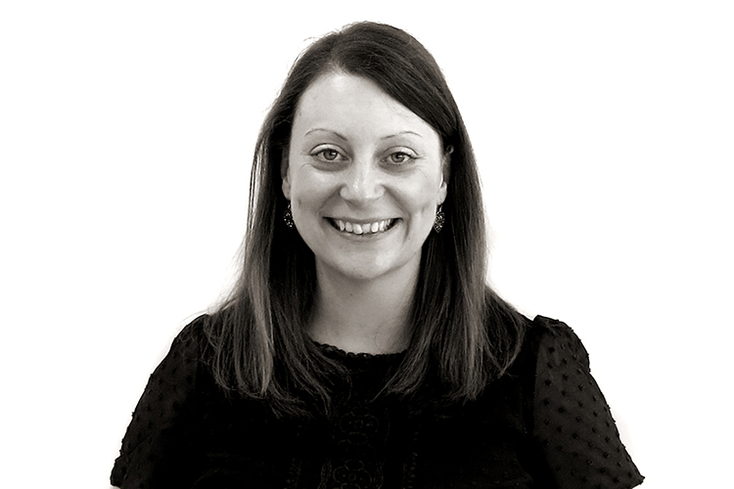 ­­­Dear License Global Readers­
Hi there. My name is Anna and I'm brand director of Brand Licensing Europe, Licensing Expo's sister show, which takes place across the pond in London in October. This is my first column for License Global since taking the helm at BLE two years ago, and I was thrilled to be invited to share my thoughts and views with you about the industry I have very quickly come to admire and adore.
It hasn't been easy to decide what I should write about, simply because I doubt there is anything I can tell you about licensing that you don't already know. In fact, given my relatively short tenure in this industry, I'm sure it's you who could teach me a thing or two!
But what I do know about is what it's like to live in Europe. And, with this in mind, I decided to take inspiration from the broadcaster and journalist Alistair Cooke, who presented a weekly 15-minute radio programme for the BBC World Service between 1946 and 2004 called Letter from America. It was listened to by
millions, providing fascinating insight into American life and times to people in Britain and across the Commonwealth.
Not one to shy away from innovation or controversy, Cooke – among many other things – introduced us to television, lauded the immigrants who have shaped America, profiled The Marx Brothers, investigated JFK's 'ailments' and launched a debate on gun control.
Now, I've no such plans to be controversial and, given the global - and always-on – nature of news these days, I can't promise you worldwide scoops or exclusive gossip, but hopefully I can give you an insight into the life and licensing from a European's point of view. So, welcome to my first licensing Letter from Europe.
Ironically, I am writing this from the States; my Vegas hotel room, in fact, after what can only be described as a whirlwind of a week at Licensing Expo. And what a week it was; from Amazon's opening keynote, which predicted that this industry could be worth $1 trillion within a few years, to major announcements from Fox, Activision and Sutikki. A fascinating panel on the future of toy retail following the collapse of Toys R Us highlighted to us all that parents, as well as children, have changed and so should the way we market to them. And Fiesty Pets was voted the 'One to Watch' by License Global.
But what was happening in Europe while we've all been at Expo? Well. We had a wedding. You may have seen it, along with 29 million of your fellow countrymen (three times the number that watch "Game of Thrones" and 30% more than those who tuned in for Prince William and Kate's nuptials), plus 18 million Brits. In fact, 2 billion viewers worldwide watched HRH Prince Henry of Wales marry Meghan Markle, the new Duchess of Sussex.
It was an interesting affair licensing-wise. When you look at the viewer figures (never mind the newspaper coverage and social media output) and the global fascination with the British monarchy, it's easy to understand why brand owners and licensees – who could never be part of the official Historic Royal Palaces licensing programme – would want to associate themselves with such an event. Britain's retail 'national treasure' Marks & Spencer rebranded to Markle & Sparkle, SMEG dressed black and white refrigerators as brides and grooms in their window displays, there were too many 'Harry asked me first' and 'Harry Marry Me' tee-shirts to keep track of, and don't even get me started talking about the mugs, tee-shirts, cushions and cakes.
But, now, that's all over. The bunting has been pulled down, the garbage cleared away and the giddy highs have been abated. And us Brits are now 'eagerly' awaiting the start of the FIFA World Cup Finals on June 14th. I say eagerly with an eyeroll, as England is a proven World Cup disappointment and – like the USA, sadly – Scotland, Wales and Northern Ireland bowed out before the finals. Unlike the Royal Wedding, however, FIFA's World Cup licensing programme is all-encompassing in terms of categories, products, audience demographics and territories. It's a vast programme that has seen FIFA's brand appear on everything from event souvenirs like official mascot Zabivaka, which can be purchased from its online store, to country-specific apparel, an official book of portraits - Goal, bags, balls, plush, cushions, mugs, posters, toys and games.
FIFA has also been working closely with long-standing partners including Adidas (kit and apparel), EA (video games) and Panini (collectable sticker books), and has signed direct-to-retail partnerships with a number of retailers who have the rights to create exclusive product, as well as announcing bricks and mortar pop up stores in key host cities and throughout the world. Its programme has resulted in a well-thought-out range of high-quality products targeted at the widest possible audience – a programme that benefits not only FIFA but also its licensees, retailers and fanbase and takes account of the unique tastes of cultures of the different countries involved in the competition. As someone who works in this industry, it's impossible to not be impressed.
And, finally, if, like me, you are suffering from LEW (Licensing Expo withdrawal), you'll be delighted to know that Licensing Expo China is just around the corner (July 25-27 in Shanghai) and registration for Brand Licensing Europe will be opening imminently at www.brandlicensing.eu – we'd love to see you in the UK this fall.
Subscribe and receive the latest news from the industry.
Join 62,000+ members. Yes, it's completely free.
You May Also Like
Loading..