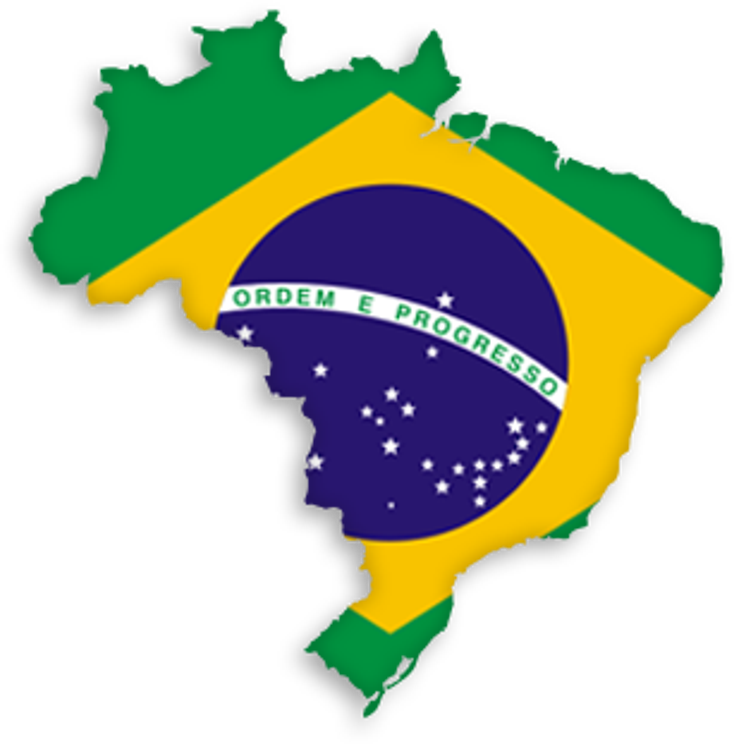 Explain the current state of Brazil's economy.
Despite Standard & Poor's decision to grant a stay on the Brazilian economy grading in March (BBB-/A3), some of the macroeconomic variables took a clear downtrend path. What actually accounted for S&P´s decision to maintain Brazil as a "stable" economy was the much-needed fiscal adjustments the Brazilian Congress approved on a very tight voting count. Inflation remains at the higher side of the official target (7.5 percent a year), anchored in great measure by the increase on government-administrated costs (utilities, gas and public transportation).
An overshooting on the exchange rate brought the currency parity to R$2.919 to the dollar average, 24.42 percent higher than last year's average of R$2.346 to the dollar. Pundits predict an average rate of R$3.20 to the dollar in 2016. To top it all, financial institutions anticipate the SELIC (Brazilian basic interest rate index) to be at 13.5 percent by year-end.
What does this mean for the licensing
business?
To a less informed eye, this may look like a catastrophic scenario, especially if compared to data available from the past three or four years. But it is not all bad news. Brazil is a very large country and average numbers and overall statistics may overshadow some areas of the economy that actually are managing to perform above average.
Nevertheless, caution must be executed at all times.
Higher inflation and an exchange rate trending up can be particularly harmful to the licensing industry in Brazil. The first will corrode internal purchase capacity, while the latter will demand more "reais" (Brazilian currency) to buy imported raw materials and finished products, causing obviously higher costs thus higher prices.
For the past 10 years, local manufacturers and retailers ventured into licensing with a particular stake in children's properties. The Brazilian Licensing Association (ABRAL) estimates close to 70 percent of all revenues generated in the licensing industry come from the kids age bracket, with toys, backpacks and stationery as the highest-selling categories.
The bad news is that these three important segments are heavily dependent on imported goods, and the market is already feeling the effects of the numbers laid out above. If a particular licensee managed to keep its sales steady in this past quarter, its royalty reports would have been at least 10 to 15 percent lower due to the exchange rate impact. The royalty report will reflect fewer dollars paid to the licensor although he sold the very same quantities.
What can be done to mitigate this situation?
One way is to expand categories and try to work with licensees that are less dependent on imported goods. Because of the frail licensee base in Brazil, this course of action may reduce exchange rate impacts, but on the other hand will produce contracts with lower gross margins as Brazilians by default, see upfront investments (higher GMs means higher advances) with a certain contraction. Agents are generally caught in the middle of this tug-of-war since licensors push for higher GMs in order to lower their management costs (a $200,000 agreement costs the same as a $10,000 agreement to manage), and in many situations will give up smaller contracts that could generate reasonable revenues if properly supported.
Based on your experience, do you have an example to share?
When I was with Warner Bros. Consumer Products in 2001, we took over a smaller agent operation that had already set up a business with a handful of contracts. All of these agreements reported royalties in dollars, and the exchange rate was R$2.52 to US$1 (September 2001). One year later, the exchange rate went up R$3.92 (September 2002), a 55 percent overshot.
With adjustments, we managed to convert royalty reports to local currency which helped the WBCP home office better understand the business, see that it was solid and on a growing trend even though less dollars were coming in. However, the good days are beginning to go downhill and, like in 2002, adjustments are needed.
What does the future hold for licensing in Brazil?
This roller coaster effect is not new to Brazilian executives. In fact, most of us have been forged in it and have not only the skills, but also the necessary creativity to strive and succeed in such adversity. It is up to the international players how they want to build or grow their existing licensing business in Brazil, but a word of advice, make sure you have a local by your side.
The road will certainly be less bumpy.
Marcus Macedo is the chief executive officer of Santa Cruz Marketing, a private equity and investment fund focused on brand development. Macedo has extensive experience in Brazilian licensing. He has held various positions in licensing over the past 20 years including executive vice president, Regina Industria, a party goods manufacturer and one of Disney's and Mattel's top licensees; general manager, Warner Bros. Consumer Products, Brazil; director of licensing and merchandising, SBT, Brazil's No. 2 TV broadcaster; and general manager, Exim Licensing Group.
Subscribe and receive the latest news from the industry.
Join 62,000+ members. Yes, it's completely free.
You May Also Like
Loading..