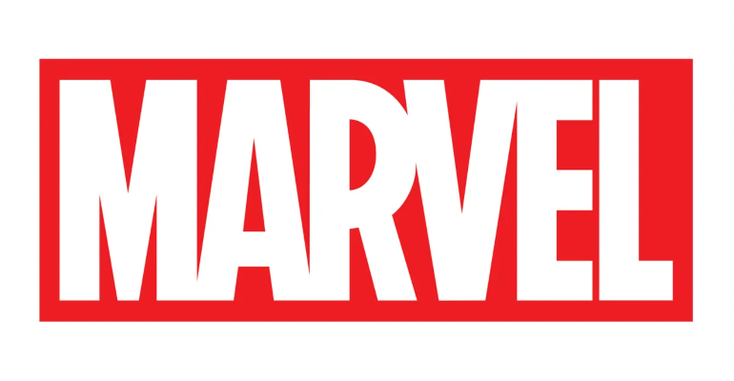 "She doesn't need the boys." That's what Kevin Feige, president, Marvel Studios, reportedly told "Black Widow" director Cate Shortland (Source: GamesRadar). And the statement encapsulates one of the great things to come out of "Black Widow;" not just Natasha Romanoff (Scarlett Johansson) coming across all bad-ass and never falling into a single damsel-in-distress scenario – the film is chock-full of strong women characters. And it's never a bad time to present strong, confident role models for girls and young women. 
Melina Vostokoff (Rachel Weiss) and Yelena Belova (Florence Pugh), Natasha's Russian spy mother and sister respectively, are equally formidable characters. Not only do the women engage in battle without the need for male back up, but Natasha and Yelena even perform a dramatic rescue of their family father figure, Alexei Alanovich Shostakov, AKA the Red Guardian (the Russian equivalent to Captain America), played by David Harbour. Even the almost impossible-to-defeat villain, Taskmaster, turns out to be a woman (you were warned about spoilers!). 
Of
course, these characters are also flexing their muscle in the merchandising department. Fans of all ages who relate to these heroes can find a wide range of products to show their love. "Black Widow" licensed goods have been on the shelves since long before this film; she is after all, an Avenger. But new merchandise is exploding online. The Disney Store has coffee cups, apparel, mouse pads and phone cases, among other things. And the Widow-ware isn't just limited to Natasha. There's plenty of love for Yelena Belova as well, with apparel (including her awesome vest, which she eventually bequeaths to Natasha, "It has a lot of pockets, but I use them all the time!"). Yelena's popularity will most likely continue to soar as the inevitable Marvel end-credit teaser indicates she has a definite future in the MCU. And her character also makes its way into the collectible aisle. There is a Black Widow and Yelena Cosbaby bobble-head figure set available in The Disney Store. And all the characters: Natasha, Melina, Yelena, Red Guardian and even Taskmaster are available as Hasbro action figures. Fans of Funko Pop! figures will find all the characters save Melina for sale.
The film had an impressive opening weekend. The Walt Disney Company announced that the film debuted to an estimated total of more than $215 million globally its first weekend, including $80 million in domestic box office, $78 million in international box office and over $60 million in Disney+ Premier Access consumer spend globally. The film garnered several notable achievements in its opening weekend, including being the largest domestic box office opening since the COVID-19 pandemic began and the largest domestic opening weekend since "Star Wars Episode IX: The Rise of Skywalker" in December 2019. The combined theatrical and Disney+ Premier Access opening makes "Black Widow" the only film to surpass $100 million in domestic consumer spend on opening weekend since the start of the pandemic. It is the highest domestic opening weekend for a Marvel Cinematic Universe (MCU) origin story after Black Panther and Captain Marvel. That's all pretty impressive for a character who is already dead in the current Marvel Cinematic Universe. (Natasha sacrificed herself to save the world in "Avengers: Endgame.") This works because the film, which is in many ways Natasha's origin story, takes place just after "Captain America: Civil War" and before "Avengers: Infinity War," when Natasha is still very much alive.
While those box office numbers were amazing, those initial numbers didn't hold, showing that this Universe has its limits. The film fell hard with the largest second-week drop in box-office sales of any MCU movie (Source: Screenrant). Theories abound that this could be the death knell for MCU or that Disney is taking a dive, but the truth is probably much simpler. "Black Widow" was originally scheduled to be released in May 2020 but was delayed more than once due to COVID-19. Those types of delays can certainly affect a movie's momentum. And although movie theaters are opening back up and fans seem excited to return to more normal activities, the pandemic is still a concern for many people. And – because not everyone feels safe going back to the theater – comparing box office numbers, streaming numbers and combinations thereof can create a confusing mix of stats. This becomes more complicated now that Disney has announced an accelerated release of the film to DVD, Blue-Ray and digital, with downloads available in August and physical copies arriving in September (Source: Gizmodo). In terms of Marvel films, which most fans like to watch numerous times, the numbers for "Black Widow" are far from in and will most likely continue to add up. Merchandise options will continue to grow as well. School is just about to start and the next big season in retail is Halloween. Red Guardian, Taskmaster, Yelena and of course, Black Widow costumes are already on sale at some retailers. Expect to see Natasha and her MCU cohorts at your door come Halloween.
Read more about:
Subscribe and receive the latest news from the industry.
Join 62,000+ members. Yes, it's completely free.
You May Also Like
Loading..