Kobe Bryant: Merch Misinformation in the Wake of Tragedy
Kobe Bryant: Merch Misinformation in the Wake of Tragedy
Rumors swirled as Kobe Bryant-branded merchandise vanished off the shelves.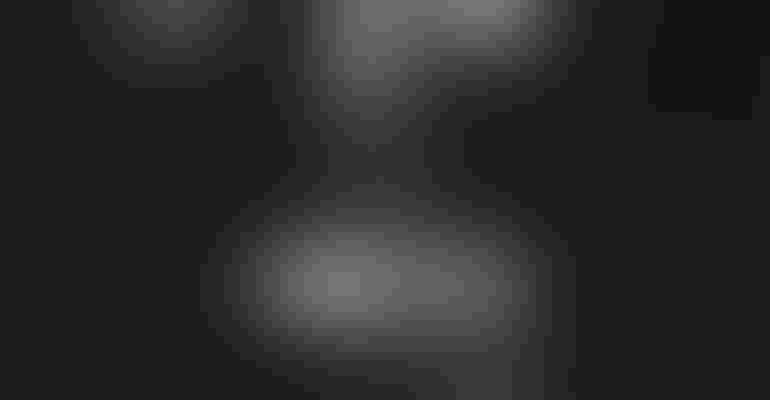 In the wake of the tragic, untimely death of five-time NBA champion Kobe Bryant, who passed away last Sunday morning in a helicopter crash in Calabasas, Calif., grieving fans, sports memorabilia enthusiasts and sneaker hypebeasts clamored at the opportunity to buy Bryant-branded merchandise in staggering numbers – so much so that the late Los Angeles Lakers star's Nike merchandise sold out almost immediately, causing news outlets to erroneously report that Nike had intentionally pulled all Bryant product from retailers in an effort to curtail secondary resellers from capitalizing on his shocking death.
And what a shocking death it was.
Sports fans across the globe were stunned to learn of Bryant's heart-wrenching death, which also claimed the lives of his teenage daughter Gianna and seven others. The helicopter crash is preliminarily assumed to have been caused by critically low visibility due to thick fog that encapsulated the greater L.A. area in the early morning hours of Jan. 26, when Bryant embarked on what should have been an unremarkable, short helicopter ride.
As mourning fans feverishly logged onto websites carrying Bryant x Nike merchandise, they soon found there was little – if anything – available to purchase.
In response to the public's outcry for product, news outlets, including ESPN, reported on Monday night that Nike (and other resellers) had intentionally pulled all Bryant-branded product to inhibit third-party, price-gouged sales of what might be the NBA icon's final product launches – at least his final product launches while still alive.
Nike set the record straight on Tuesday, telling Forbes that Bryant's merchandise was not pulled from retailers – it just simply sold out.
Bryant, an undisputed NBA legend, will be honored posthumously later this year as an inductee to the Naismith Memorial Basketball Hall of Fame. He is an 18-time NBA All Star with a whopping five NBA championships, two Olympic gold medals – and an Academy Award. His death hasn't even begun to be digested by his vast international fan base, or by partner Nike, or, most especially, by his likely inconsolable surviving family members and friends.
As tributes rolled in and news stories were being aggressively cranked out, some outlets had initially reported that the debut of a new colorway of the Kobe 5 Protro sneaker, which was set to debut on Feb. 7, was being reconsidered by Nike. But a Nike spokesperson confirmed that Bryant merchandise was no longer available because it sold out.
According to Forbes, consignment stores across the U.S. have vowed to not sell Bryant's merchandise temporarily. Las Vegas, Nev.-based Urban Necessities said via statement, "Out of respect for his family and legacy, we will not allow price changes on Kobe items."
Reseller StockX says it will donate all proceeds from Bryant-branded products sold this week to the Kobe and Vanessa Bryant Family Foundation, according to Forbes.
Bryant's products are in high demand. ESPN estimates that some 100 NBA players have worn Bryant's Nike shoes. According to Forbes, the 41-year-old late Lakers phenom inked a four-year, $40 million deal with Nike in 2003 and reportedly helped build Nike's $6 billion China business via frequent trips to the country where his jersey was reportedly a top seller.
According to ESPN, Bryant merch is still available via some retailers, marked up as high as 300 percent – an arguably egregious attempt to price gouge a passionate, vulnerable fan base that is still reeling from the unfathomable news of the iconic athlete's death.
As all nine bodies were finally recovered from the rubble of the crash site by Tuesday morning, fans and admirers continued to pour into the streets of Los Angeles near Lakers' headquarters at The Staples Center – eager to don their hero's jersey, Nike shoe or other merch to pay their respects and attempt to grieve, collectively, with other fellow mourners.
The shock, hysteria and impulse to buy product is causing store shelves to go empty – and, sadly, causing opportunistic resellers to exploit the immensely somber and vulnerable fandom to overpay for scarce product.
It's yet to be determined how Bryant's deal with Nike will shake out, but the mayhem following his stunning death is undoubtedly shaking up retail from Los Angeles – all the way across the globe.
As of Tuesday afternoon, a search for "Kobe" on Nike.com led to the following statement.
"In Memory: Kobe Bryant
Along with millions of athletes and fans throughout the world, we are devastated by today's tragic news. We extend our deepest sympathies to those closest to Kobe and Gianna, especially their family and friends.
As we are learning more details of the accident and the others who have tragically lost their lives, our heartfelt sympathies go out to everyone involved and impacted.
Kobe was one of the greatest athletes of his generation and has had an immeasurable impact on the world of sport and the community of basketball. He was a beloved member of the Nike family. We will miss him greatly. Mamba forever."
Subscribe and receive the latest news from the industry Article
Join 62,000+ members. Yes, it's completely free.
You May Also Like
---