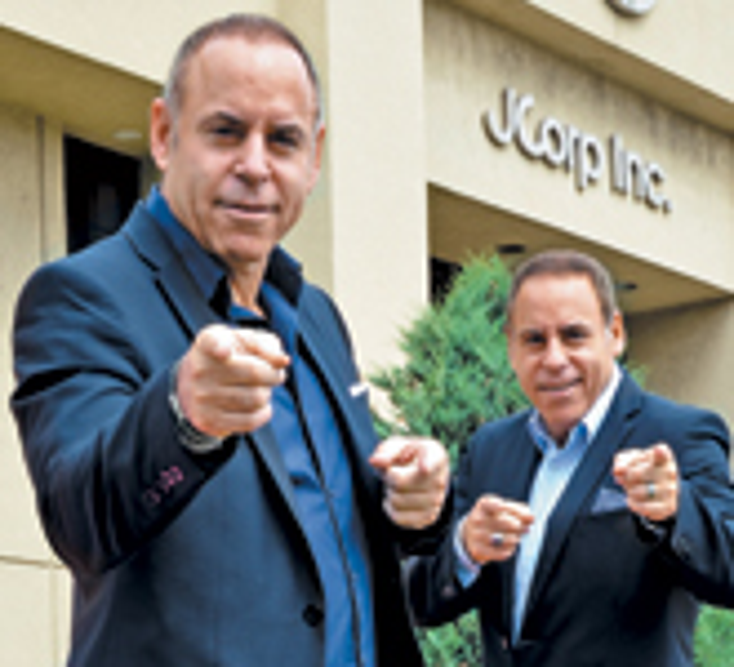 From fashion to music merchandising to frozen yogurt, this longtime Montreal-based apparel and accessories licensee is committed to diversification and international expansion for future growth.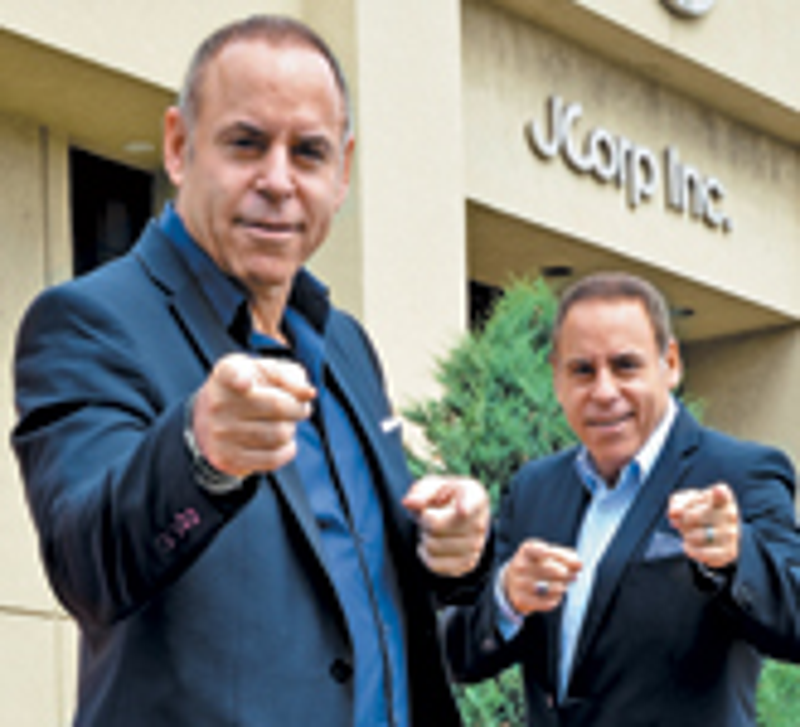 Since 1978, when they joined their father's cap company, Jonathan and Marvin Gurman have successfully spearheaded the growth of JCorp throughout North America. As a prominent apparel licensee, the twins have a garnered a strong reputation for their savvy understanding of fashion and retail trends.
What differentiates JCorp in today's highly competitive apparel sector?
We believe the difference that sets JCorp apart is our "You Go, You Get" philosophy. There isn't a week that goes by that you will ever find Marvin and I or our sales team at a desk in our corporate office. We are constantly in front of our customers showing new products and listening to their needs, working with our licensors to find new opportunities in building strategic alliances with other licensees to deliver innovative mixes of product, or just shopping the markets to see what's new.
What are the biggest challenges facing apparel licensees in today's marketplace?
The biggest challenge for today's licensed apparel vendor is the simple fact that there are so many great properties out there with big initiatives competing for
space on the retail floor. In August, for example, we have the release of Marvel's
Guardians of the Galaxy
and Nickelodeon's
Teenage Mutant Ninja Turtles
; the launch of "Star Wars Rebels" on Disney XD
is in September,
Big Hero 6
in November, and the
SpongeBob SquarePants
movie in February 2015, plus
Frozen,
which is still on fire. And those are just the entertainment properties with movies.
What is JCorp's most recent partnership?
The latest deal we are extremely excited about is with Sony Music Entertainment and the girl group Fifth Harmony, which garnered its popularity during the second season of "The X Factor" and just celebrated its second anniversary. We are part of the vision of building a global brand with Fifth Harmony, which is currently on tour throughout the U.S. They are the complete package in terms of talent and marketability. Fifth Harmony has two songs on the
Billboard
Top 100 with "Miss Movin' On" and "BO$$". There will be more happening with the group as we move through the fall/holiday season.
What is JCorp doing strategically to expand beyond its core North American markets?
We are continuously looking to expand into new markets. Our biggest challenge is finding the right partners that share the same core values of our "You Go, You Get" approach and that are able to deliver them. We believe Europe, Mexico and Central America will be big growth areas for us over the next five years.
What are retailers looking for today in terms of a licensed line?
Retailers are looking for new ways to mix licensed apparel into the hottest trends in order to give consumers a compelling reason to spend.
What other initiatives are you planning that will contribute to growth of the company?
Other big initiatives that we are focusing on as a company is the expansion into new product lines. Our U.S. office, ADTN, lead by Brittany Shirley, with brands Hollywood The Jean People and Seven Oaks, is seeing expansion in new bottoms categories, with huge growth in the jogging and swim categories. This year we also brought on industry veteran Wayne Cloth to help build our accessories business specializing in headwear and socks. He works both with brands to help them design and manufacture product, and at the same time is helping us with our licensed brands that we offer to retailers. Our other big expansion lies in bringing licensed products and brands to China, the Middle East and Europe through our various retail channels and distribution partners which we are seeing with Hollywood and our Yeh! brand. We continue to expand Yeh! Frozen Yogurt and Café, which was launched in 2008 in Montreal. There are currently 13 corporate owned and franchised units in Canada with eight units planned this year.
Subscribe and receive the latest news from the industry.
Join 62,000+ members. Yes, it's completely free.
You May Also Like
Loading..