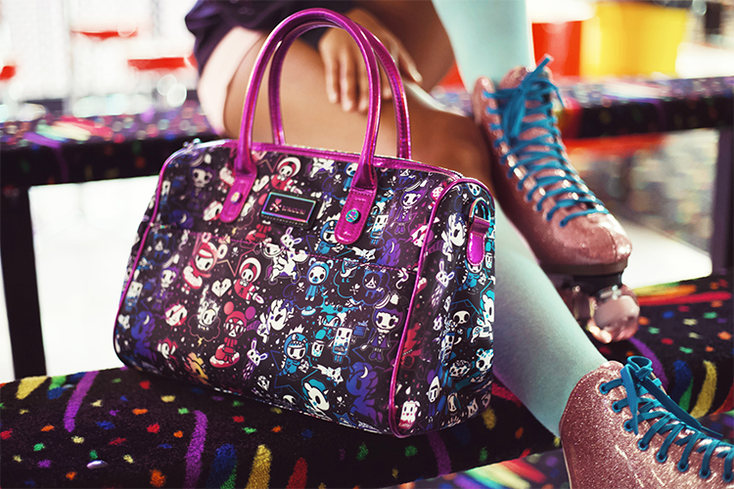 It's safe to say that as the world gets smaller with the seemingly endless advances in technology, communication and transportation, companies can–and should–strategically leverage this unprecedented advantage as an opportunity to expand their consumer bases, stretch their global footprint and boost their bottom lines.
According to a survey by the International Licensing Industry Merchandisers' Association, global retail sales and revenue from licensed goods and services ballooned to $271.6 billion in 2017, up 3.3 percent since 2016. Overall worldwide retail sales climbed 3.7 percent in 2017, and royalty revenue from licensed product sales increased 2.6 percent in 2017 to a whopping $14.5 billion.
That data suggests that a comprehensive, 360-degree global licensing approach is vital in 2018 and beyond.
Among the companies finding tremendous growth and success in the global market, many say they've been able to do so by starting small, mastering one product category in a new territory and then
making an aggressive push to add new categories to their rosters within that territory.
Swissbrand World is one company effectively implementing this strategy. The lifestyle brand, which specializes in travel equipment solutions, has made major inroads and successfully expanded its consumer product offering into various categories and regions.
"Our strategy is based on a key market focus and the ability to start with one licensing category in each of the markets," says Richard Sosnoff, vice president, global sales, Swissbrand World. "Once entered in the market, our team focuses its strength and energy to make this category a great success story. If all goes well with the initial category, other categories fall into place rather quickly."
Swissbrand has enjoyed great growth in various markets, such as the U.S., the U.K., Mexico, Brazil, India, China, Japan and Germany. The company plans to keep a laser focus on these territories through 2020.
Illustrator Howard Robinson has propelled his company to achieve remarkable global success in licensing–and he's done it virtually on his own. Robinson, too, strategically "crawled before he walked" when trying to break into new international territories.
From the start of his career, Robinson decided to take the "slow burn" approach and target specific areas with a specific product, and then leverage that success to add new product categories. Robinson knew that his wildlife-based designs would resonate deeply with animal lovers, particularly children, and, via trial-and-error, he mastered the simple jigsaw puzzle.
Robinson says he now has 450 puzzles licensed at any given time across the globe, and he sells one-to-two million puzzles each year. His Selfies brand, which features illustrations of adorable animals posing for a "selfie," has grown into more than 11,500 licensed products.
"By using the brand awareness from my puzzles, we quickly built on this success and branched into many ranges of gift and stationery items, and with worldwide distribution, it has quickly grown into what must be the world's biggest 3D brand," says Robinson.
Going it alone makes Robinson's enormous success that much more remarkable.
"Being a single artist working alone, I need to constantly look at alternative approaches when attempting to break into new categories and territories," says Robinson. "I am competing for attention in a very competitive brand marketplace, and no matter how loud I shout, I am unlikely to be heard among the plethora of global brands."
For others, using local resources within each market has been instrumental to business growth.
The Alpha Group, a leading animation, toy and entertainment company with an impressive portfolio of brands including "Super Wings," has a major foothold in China, where it develops its own toy products in its own factories, has its own TV channel for kids and creates its own content.
Outside of China, the company has a network of about 20 agents across the globe that it tasks with nurturing local partnerships and feeding the unique needs of the region. Alpha has agents in the U.K., Germany, Italy, Spain, Turkey, Israel, Russia, Mexico and throughout Asia, among other key markets.
"Our business model is currently going through agents in most of the territories where we do not have our feet on the ground," says Antoine Erligmann, vice president, media, TV and consumer products, Alpha Group. "We feel it is necessary to have someone representing the brand in each of the major countries to ensure we have the best possible partner and making sure they can be behind our partners to help them and support them."
Finding the right local agent has been instrumental in helping to catapult newer brands into the limelight, such as lifestyle brand tokidoki, which debuted in 2005.
Known for its eye-catching art and whimsical characters, tokidoki leans on the help and expertise of local agents to determine how best to penetrate various international markets with its expansive product ranges, which span apparel, accessories, novelties, cosmetics and toys, among other major categories.
"Our global strategy is to find the right agent in each territory to execute a cross-category licensing program that targets teenagers and young adults," say Pooneh Mohajer, co-founder and chief executive officer, tokidoki, and Simone Legno, co-founder and chief creative officer, tokidoki. "As each territory is different, we work with our agents to properly identify the best way to do this."
For tokidoki, the territory drives the product.
In China, for example, tokidoki began by opening high-end, apparel-focused tokidoki stores. Whereas in the U.K., tokidoki kicked things off with a back-to-school program at Primark.
"A great case study is Singapore, where we began seeding the market by attending Singapore Toy, Game & Comic Convention and building our fan base," say Mohajer and Legno. "In addition to a robust cross-category licensing program, we have expanded categories, including metro cards with EZ-Link, a tokidoki river boat cruise with Water B, an interactive exhibition with Singapore Zoological Gardens and a pop-up hotel with The Quay Hotel."
For other global powerhouse companies, creating products with universal appeal has been a recipe for success in penetrating various international markets.
Fantawild Animation, an established animation company in China known for its "Boonie Bears" and "Boonie Cubs" brands, is one such company aiming to garner global appeal by ensuring its content delivers a universal message that will resonate with viewers no matter what part of the planet they're from.
"As an original animation studio, we are very focused on creating good content and building animation brands with global value, with the consideration of Chinese audiences, but also global audiences," says Daisy Shang, executive president, Fantawild Group. "With great content, comes the chance of going global."
Fantawild implements a thoughtful, three-prong strategy to ensure international expansion. First, tell a good story with universal appeal; second, use the language of the respective target market to ensure audience resonance; and third, secure strong distribution partners across the globe.
"We cooperate with leading international broadcasters and distributors like Disney, Nickelodeon, Sony, Netflix and others, which is vital for our global distribution," says Shang. "Without a doubt, to succeed in the global market, one needs support from powerful local or international distributors and broadcasters."
Fantawild's "Boonie Bears" brand, for example, has been distributed to more than 80 countries and performs well across all markets.
Tokyo-based Honmoku File, which represents traditional Japanese brands and artists, says a key factor in its worldwide growth is exhibiting at licensing trade shows, particularly Brand Licensing Europe.
"Brand Licensing Europe is particularly compatible with me," says Nobutaka Nagai, president, Honmoku File. "Because, as a matter of course, I have become familiar with my country by introducing my properties in my country; there is no novelty. Those who come to Brand Licensing Europe are so far from us in distance and thinking, so it is very easy to exchange information at BLE."
Nagai says the Matchmaking Service offered at BLE is crucial to securing deals. The Matchmaking Service is the official one-to-one business networking tool for exhibitors and attendees at Licensing Expo, Brand Licensing Europe, Licensing Expo China and Licensing Expo Japan, which allows exhibitors to search for, connect and secure meetings before the show even starts.
"The Matchmaking Service is wonderful and accurate," says Nagai. "I think that it is really suitable for new customer development."
Similarly, The Alpha Group, which has about 300 licensees around the world, says exhibiting at Brand Licensing Europe is an extremely effective way to meet licensees, partners and agents, particularly because of its location in London that lends itself to attracting companies from all regions of the world.
CAA-GBG, a leading licensing and global brand management company, also credits licensing trade shows for expanding its international business.
"Brands matter now more than ever before," says Perry Wolfman, chief executive officer, CAA-GBG. "By participating in Licensing Expos around the globe, CAA-GBG continues to be at the forefront of discussions with global brands and businesses, top-tier retailers and best-in-class manufacturers in all key regions."
With 27 offices in 20 countries, CAA-GBG's global reach is unparalleled, specifically across the Americas, EMEA and Asia-Pacific. The company's expansive presence gives CAA-GBG a unique advantage in truly understanding each region from the inside out.
"The Asia region continues to be a strong driver of growth for CAA-GBG, as brands and celebrities alike continuously seek to connect with consumers in markets such as China and South East Asia," says Wolfman. "In the Americas and EMEA, our direct relationships with the most important retailers in the region, both online and offline, also propels our business forward. Wherever we are, it's our unique understanding of the local language, culture, customs and commerce that enables us to create authentic brand products and meaningful experiences for local consumers."
As Wolfman points out, each market is different–and each presents unique challenges and opportunities.
According to a survey by LIMA, the U.S. accounted for a whopping 58 percent of global retail sales of licensed merchandise in 2017, followed distantly by Western Europe (20 percent) and North Asia (10 percent).
"The most challenging market by far is the United States," says Sosnoff. "It is a complex formula that requires a great deal of attention and care, but it also can have the greatest return on investment. As e-commerce continues to grow, the traditional brick-and-mortar stores will lose market share, and a focus on off-price retail is becoming more important than ever."
Similarly, Fantawild Animation takes great care to addresses cultural hurdles when addressing the U.S. and West European markets.
"West Europe and North America are the most challenging markets, as the animation industry is more developed and mature in these areas," says Shang. "To better perform in these markets, for our new shows, we work with international creative studios with award-winning writers in the early-development stage to make sure that our stories are told in a way that can be understood and appreciated by international audiences."
According to Shang, Fantawild has brought in a professional in-house English dubbing team that often rewrite lines for their programs so that they make sense for a Western audience.
"Distribution is also the key to success," says Shang. "We are not only continuously visiting important broadcasters and partners for feedback, but also cooperating with some powerful distributors to bring our content to more mainstream platforms with their distribution expertise."
And–perhaps most importantly–being a good partner goes a long way in growing your business globally.
For Swissbrand World, offering good service to partners, such as quick response times and open lines of communication, is vital to the company, according to Sosnoff.
Fantawild also greatly values its partner relationships and takes the time to visit its partners and broadcasters in various regions to gather their feedback and draw on their distribution expertise to help further secure a foothold in each region.
In other words, it takes a village–a global village.
Working together with partners around the world, exploiting their particular expertise and maintaining strong relationships is how some companies are growing by leaps and bounds.
"There is no doubt the world is getting smaller and closer due to numerous factors including development, technology and travel," says Wolfman. "Despite the changes, CAA-GBG's core values of creativity, integrity, collaboration and client-service continue to drive our ability to focus and execute with pride and success.
"We continuously listen, learn and apply–it's a simple approach but it works."
Subscribe and receive the latest news from the industry.
Join 62,000+ members. Yes, it's completely free.
You May Also Like
Loading..