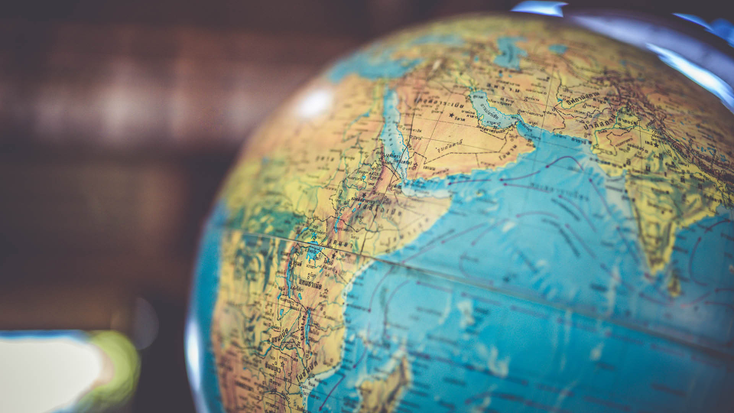 When an IP is born, there's a lot that can happen. If you're lucky, it will take off as a brand that people love with a line of products for those fans. That IP or product can stay local to a city, state or territory or expand globally.
IPs can evolve in a multitude of ways. From entertainment to character, fashion and more, each intellectual property has an opportunity to gain its maximum audience and turn that audience into consumers. License Global takes a deeper look into how IP gains global appeal.
The Age of Streaming, The Age of Social Media
With top-notch technology and multiple streaming services now available globally, entertainment IPs, particularly television and film, can reach global audiences faster than ever. Grand View Research found that the global video streaming market was valued at $89.03 billion in 2022 and is expected to expand at a compound annual growth rate of 21.5% from 2023 to 2030. It credits innovations such as blockchain technology and Artificial Intelligence (AI) for this growth trajectory.
Shows like "
Shows like "
" started out regionally (in this case, Australia), expanding to a global audience.
"Bluey" was born in 2018 and has 146 episodes at the time of this writing. Though the show is heavily steeped in Australian culture, the IP's universal tales of growing up, learning about the world, and a cast of anthropomorphized cartoon dogs (seriously, who could resist that!) raked in global audiences.
How did it grow so fast? The show is available on a plethora of streaming services, including Hulu, Disney+, Sling TV, Apple TV, Vudu, YouTube TV, Amazon Prime Video and more. With this level of accessibility, all it takes is a toddler pointing and saying "doggy" to get a family hooked.
Social media also plays a part in the global appeal of brands. According to The University of Maine, 4.48 billion people use social media globally, and Hootsuite says that in 2022, the number of social media users increased by 4.2%. From outfit inspiration on Instagram to "What I eat in a day" on TikTok and more, social media plays a huge role in what consumers see, and, more importantly, what consumers buy.
In fact, it has become a full-on marketing strategy. Hootsuite says spending on social media is set to reach more than $268 billion this year. The global appeal of IPs and thus IP and product expansion can start in the digital world. Licensing professionals can use these technologies as tools for refining licensed consumer product programs in new regions. What is the audience interested in? What do they want from the property? How do they show their fandom?
Who is Your Audience?
When creating or extending IP, the most important question is, "Who is your audience?" If you know your audience, you know who you can sell to and how and where you can expand.
Take
, for example. The Fédération Internationale de Football Association, or FIFA for short, is popular globally. According to a survey from Statista, anywhere from 81% to 24% of people surveyed from 34 countries planned to watch the
in 2022, giving a 55% overall average. Out of the countries surveyed, those most excited about the event were United Arab Emirates, Indonesia, Argentina, Peru, Saudi Arabia and Brazil. Japan, Australia, Hungary, Canada and the U.S. were the least excited.
Thirty-four countries have a lot of buying power for a brand, but with monetary superpowers like the U.S., Canada and Australia on the lower end of viewership, a lot of buying power is lost.
So how can you appeal to different regions without alienating others? Licensed product. FIFA is not only known for its tournament, but for its video game of the same name. According to Statista, 82.9% of Americans, 79.5% of Canadians and 75% of Australians play video games. FIFA teamed with EA Sports in 1993 for a FIFA video game. Since the game's release, fandom of the FIFA tournament in the U.S. has continued to grow, with Fanarchy noting 27% of U.S. citizens have shown interest in soccer this year compared to 24% last year. EA also found 34% of
"FIFA" players became pro soccer fans, and 50% are more interested in pro soccer after playing the video game. Fanarchy also found 76% of U.S.-based soccer fans say they became fans when they were children, showing the need to prioritize youth demographics for growth continuously and the potential for the "FIFA" video game (coming up on its 30th anniversary of initial release) to become a multi-generational tradition among families.
"Football (a.k.a. soccer) is the world's greatest sport, and the Americas are the world's greatest growth opportunity for all industry stakeholders – from clubs and leagues to brands and fans," says Robert Zitzmann, managing director and partner, Jung von Matt SPORTS. "Hence the chance to grow the game; fandom in the U.S. is co-creating a new era of soccer culture, bridging entertainment and societal equity beyond any social border. And maybe that's the best news for anyone out there who cares about soccer: the road to 2026 is the perfect journey to engage deeply with soccer's next-generation fans and fandom."
A Path of Growth
Whether it's connecting with cultural touchpoints or product trends, IP expansion can only occur when there is a clear path for that IP to grow. That path differs for individual properties, and trends shift as times change, but licensing professionals can grow new IP in new areas by adjusting the property to fit the region.
Considering demographics, predicting that audience's behavior based on past behaviors works wonders in blossoming a successful program.
Read more about:
Subscribe and receive the latest news from the industry.
Join 62,000+ members. Yes, it's completely free.
You May Also Like
Loading..