How Experiential Entertainment is Bringing Top Brands to Life
How Experiential Entertainment is Bringing Top Brands to Life
Experiential entertainment events prove that brands have a massive opportunity to uncover deals outside traditional retail verticals.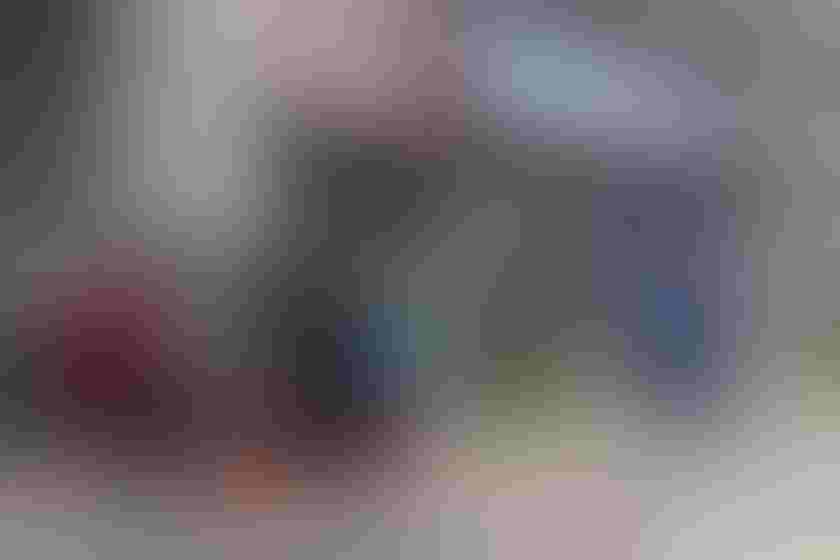 The phenomenon of experiential entertainment has taken the world by storm in recent years.
According to a 2018 Greenlight Insights study, location-based entertainment (LBE), such as escape rooms, is expected to hit $12 billion in yearly revenue by 2023. The massive draw toward these real-life entertainment options have made LBE experiences more integral to brand licensing and intellectual property success than ever before.
To prove the rule of the growing popularity behind the trend, we've gathered some of the biggest campaigns charting the change of physical brand experiences.
The Fix Is In | 'Peaky Blinders'

Donning caps and behaving with dubious intent is what the Shelbys are all about, but we'll be damned if they don't look good doing it. To nurture that fan engagement, producers of "Peaky Blinders," Endemol Shine Group and Jockey Club, joined forces to bring the world of 1920s Birmingham to life at the Shelby family-favorite racetrack, Newmarket. This themed day at the races provides guests with immersive retail offerings such as bootleg gin, luxury lunches, swing bands and grand apparel while betting on the ponies.
Fan-Flavorite | 'Stranger Things'
The return of "Stranger Things" for season three has been nothing short of a tidal wave of collaborations and new initiatives. Not only did the show take over Coney Island for July 4th but it also brought its flagship in-show ice cream store 'Scoops Ahoy' to life across California, Canada and the U.K. through a partnership with Baskin Robbins.
'Assassin's' & Strings | Ubisoft

Part of the charm behind the gaming experience is to engross yourself in a world of storytelling, cutting-edge graphics, gameplay and immersive music. The latter specifically is the subject of Ubisoft's latest series of live orchestral concerts surrounding the music of "Assassin's Creed." Fans of the time-traveling game can not only listen to the masterfully crafted soundtrack but also experience the in-game world played on a huge screen behind the quartet.
Live in London | The WHO

The notion of an experiential entertainment activity can be a huge complement to a core experience, such as a concert or tour. For example, the WHO went wild in London to celebrate the 50th anniversary of "Tommy." While selling gig tickets, the brand also offered up limited-edition vinyls, merchandise and a live "Pinball Wizard" experience for brands to soak up the sounds of my generation's last great rock brand.
Hot Wheels IRL | Mattel

Seeing cars crash into things is the appeal of both monster truck rallies and Hot Wheels. That is why the two made such a perfect pair for experiential entertainment. The peanut butter and jelly of motorized vehicles recently made its European debut with Mattel announcing the Hot Wheels Monster Trucks Live European tour in partnership with Live Nation and Raycom-Legacy Content Company. The live entertainment brings Hot Wheels Monster Trucks to life, combining Hot Wheels' stunts with the thrills of a monster truck rally.
Taco Tuesday All Week | Taco Bell


Picture this... You book a hotel stay in the warm deserts of Palm Springs, Calif. On your first night's stay, you wake up to the effervescent aroma of a Baja Blast and a crunch wrap supreme. After your culinary delights, you head down to the pool for some sun and another Baja Blast with a side of cinnamon twists. Then, finally before calling it a night, you head on down to the hotel restaurant for a nightcap of a Diet Baja Blast and nachos bell grande. This picturesque overnight stay is what I imagine a trip to Taco Bell's limited-edition hotel is like for guests. 
A True Brand Experience Up Close
A recent Harris Poll found that 80 percent of Millennials attended a live event in the past year. As consumers shift their focus from buying things to purchasing experiences, it will be key for brands to consider licensing opportunities outside of the traditional retail channels.
The movies, TV shows, concerts and brands outlined above are embracing their fans in person like never before. Each ingenious collaboration within brand licensing is evolving the way experiential entertainment is presented to the public; leaving us free to step into the worlds of the brands we love.
Subscribe and receive the latest news from the industry Article
Join 62,000+ members. Yes, it's completely free.
You May Also Like
---