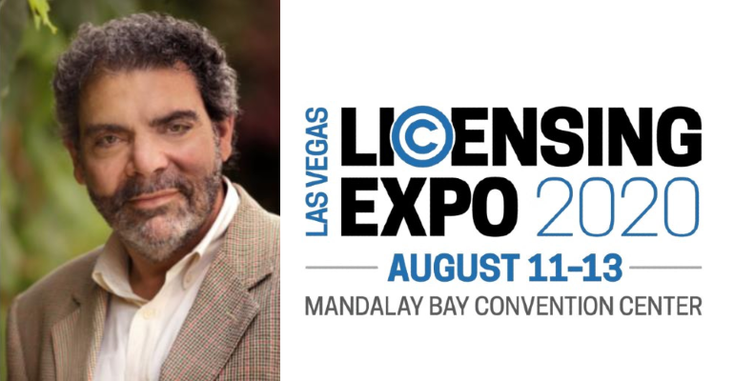 Why Licensing Expo 2020 Is Critical to All of Our Success
On Friday, Licensing Expo announced that it has rescheduled its 2020 show dates from May to Aug. 11-13 at Mandalay Bay Convention Center in Las Vegas, Nev. In this brief editorial, I hope to explain to my colleagues in the Licensing Industry the reasons for the decision to move the dates of Licensing Expo rather than to cancel it.
By now, all of us in the Licensing community understand the impact that COVID-19 is having on our businesses, as well as our lives. It is an unprecedented event in our lifetime. Please know that all of us at the Informa Global Licensing Group, understand the difficulties you are facing.  Our thoughts and best wishes are with all of you for a speedy recovery. We hope you stay well and stay safe during this crisis.
Licensing is truly a global business, and COVID-19 has affected all of us around the globe, some more severely than others. We should take a moment to collectively commune with our industry colleagues
all over the world and understand that we are all going through this together. What's more, our recovery as an industry depends on us coming together later this year when the danger of the epidemic is over.
Why Not Just Cancel Licensing Expo?
Realistically, we had two choices for Licensing Expo: to cancel it outright and go two years without the most important Licensing Event in the world, or to reschedule it to a more realistic timeframe when we can foresee recovery from the COVID-19 virus. During this decision-making process, we received a significant number of calls and emails from our Licensing Expo exhibiting companies and attendees asking us not to cancel Licensing Expo. With the knowledge that the effects of COVID-19 would still be an issue in May, we threw our full weight into finding alternative dates that could accommodate Licensing Expo later this year.
Will COVID-19 Be Over by Aug. 11?
How do we know the COVID-19 epidemic will be over by Aug. 11? The simple answer is that we do not know this for a fact. However, based on the current data modeling coming out of China, where the disease originated and the first wave of COVID -19 impacted, new infections in China have been in decline in the past two weeks, marking significant progress in the battle against the COVID-19. Shifting Licensing Expo to mid-August, provides us with a six-month window from now, and considers the recovery model we expect to see from the rest of the world.
An Industry Leader speaks
Jay Asher, vice chairman, Licensing International, and partner, Brandgenuity shared the following message:
"I am so happy you have moved Licensing Expo to August. Our entire industry is built on relationships and networking, which is why the Show must go on. We as an industry need to rally around this solution. The fact that Licensing Expo will take place in August will kickstart efforts as we come out of this."
Subscribe and receive the latest news from the industry.
Join 62,000+ members. Yes, it's completely free.
You May Also Like
Loading..