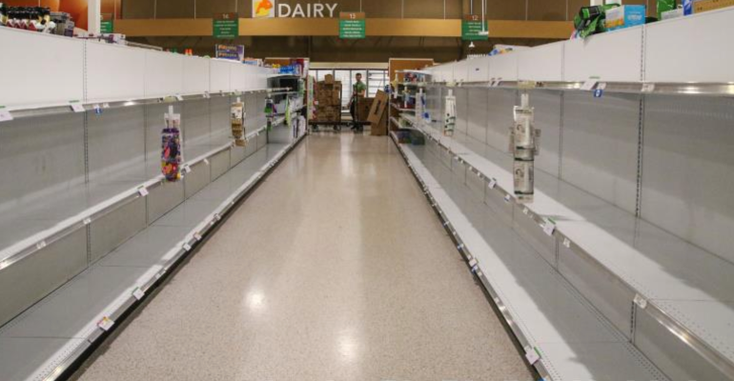 This is truly an unprecedented time. I live on the leading edge. It has been my passion to innovate and not follow. In this COVID-19 environment, I feel it's important to give you information from the ground floor as a licensee and my predictions on how this pandemic will affect licensors and licensing agencies.
What is Trevco Seeing? 
Because we have a heavy presence in the direct-to-consumer space, we can see the demand for apparel and accessories in real time – and it is decreasing… rapidly. Sales online are down 50 percent (as of the time of writing) over the same time period the week prior. Turns out this decrease is being felt across nearly every apparel brand, with loungewear performing slightly better (
). Trevco saw this impact coming on Thursday, March 12, and we are actioning phase one and two of a COVID-19 response plan to keep business lean and agile during this lull.
What is Our Opinion on Consumer Demand for Licensed Products? 
Trevco predicts a decrease in consumer shopping of licensed merchandise online for 90 days (until July), after which it
will slowly rebound. 
Why?
Consumers will turn to online out of fear of exposure to COVID-19, which will create a possible 32 percent e-commerce lift over the pre-COVID-19 era (Source:
).
Right now, people are "panic-spending" on essentials such as cleaning supplies, food and toilet paper, and refraining to purchase nice-to-haves like licensed merch.
Outlook: It will take a bit of time for consumers to feel comfortable enough to spend on licensed goods again. 
How Will this Affect the Licensing Industry?
Licensors are not feeling the pain in the same way the licensees are right this second… but they will.
The cycle works like this:
Direct-to-consumer licensees make money in real time. They feel the pain first.

 

Wholesale to retail licensees make money weeks or months ahead.

 

They will feel the pain next.

 

Licensors make money quarterly. They will feel the pain last.

 
Most of the licensee community is predominately brick-and-mortar. It's only in these past few days that retailers fully began to close their doors. Canceled POs have come in at scale for inventory that was already printed or produced. 
Looking forward, Trevco predicts that the rebound at brick-and-mortar will be slower and take longer than for e-commerce. 
Other predictions include the following.
Doors will eventually reopen, but traffic will be lower, which means POs will be lower.

 

Consumers will be concerned with safety, and it will take 12-to-18 months for consumers to feel fully comfortable shopping in-store again.

is starting to come out for Americans to wear masks, contrary to prior guidelines. Will wearing a mask inside a retailer be the new norm? How will consumers feel?

 

How people feel products, touch shopping carts, interact with POS displays and touch credit card kiosks will change.
In the coming weeks, licensees will begin to reach out to licensors at scale, asking for relief from their partners, in an effort to preserve cash through this period. Licensors will have to be prepared to receive lower royalties as a result of fewer sales. In addition, if there isn't relief for these licensees, the licensor could risk losing the licensee in entirety. 
Subscribe and receive the latest news from the industry.
Join 62,000+ members. Yes, it's completely free.
You May Also Like
Loading..