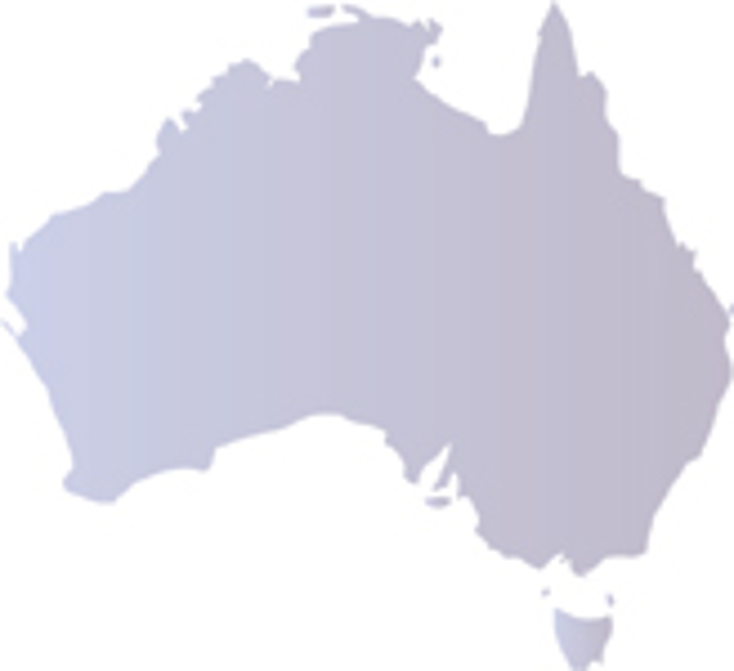 A year in review and look ahead at the market Down Under. Editorial is provided by
License! Global
's Australian content partner,
The Bugg Report.
Last year was another volatile year for the licensing business in Australia. September 2013's federal parliamentary elections have instilled a renewed degree of confidence into the country's economy, however.
Retail
The continuing changing face of retail contributed to a pretty tough year for those in the licensing industry.
Retailer Kmart almost completely bowed out of licensing, and they have created a brand of their own with sleek colorful catalogs and a high-profile advertising campaign.
Target is still working through a major re-structuring of their business, but they have been engaged as the mass partner for Australian Football League merchandise.
Big W has also played a key mass retailer role in licensing in 2013.
Aldi has emerged as an opportunity for licensed merchandise with 300-plus stores in Australia. Their even-handed treatment of suppliers has
attracted strong support, and they are showing signs of moving into the business of brands.
The department stores, Myer and David Jones, continue to fight hard to maintain their customer base and are focused on offering greater in-store experiences.
Peter Alexander continues to develop its sleepwear ranges in association with key global brands including Hello Kitty and Mr. Men and Little Miss.
Across all retail there is increasing downward pressure on pricing, with stores such as Kmart trading heavily on everyday low prices instead of sales.
The online space is up from last year and continues to grow at a greater rate than traditional brick-and-mortars. E-commerce has shown double-digit growth, however it still only accounts for around 6 percent of traditional retail spending.
Additionally, reports appear to suggest that Amazon will arrive in Australia in the not too distant future.
Brands
In terms of the brands and programs that resonated in Australia in 2013, some of the stand-outs include Nickelodeon's Teenage Mutant Ninja Turtles, LEGO, Mattel's Monster High and Barbie, Entertainment One's Peppa Pig, Marvel's Iron Man 3, Saban Brands' Paul Frank, BBC's Doctor Who and its 50th anniversary celebration including its pop-up retail program, Warner Bros.' Superman and Sanrio's Hello Kitty.
Equally, there were some standout brand-focused consumer product programs in 2013 that included One Direction, Disney's Planes and Universal's Despicable Me 2.
Strong promotions in the Australian market in 2013 included the NAB Banks Less/More campaign utilizing Warner Bros. characters Tom and Jerry and the Wizard of Oz properties, and The Good Guys campaign using Star Wars character luggage as an incentive to purchase a range of TVs.
Popular products in Australia in 2013 included a new sleepwear concept called Onsies and a Funtastic slushy maker called Chill Factor.
The Licensing Industry
Mattel announced the appointment of Mark Scott as director, licensing, consumer products. Scott has staffed up his team and plans to play a leading role in the business.
Disney continues to build momentum following the acquisition of Lucasfilm and its launch of Disney Infinity; while Warner Bros., headed up by Preston Kevin Lewis, has embarked on an aggressive push into clip licensing using their broad portfolio of characters as ammunition.
It's been a big year for the BBC with the 50th anniversary of Doctor Who; and brand agency Merchantwise has enjoyed the spoils of Peppa Pig.
After a slow start, the Despicable Me franchise is powering along for brand agency Wild Pumpkin.
Agency Haven Licensing has been appointed to represent the Cartoon Net-work portfolio. It has additionally enjoyed a strong year with a Paul Frank range at Big W, and Teenage Mutant Ninja Turtles has been a market leader across many product categories. The agency also celebrated its milestone 20th anniversary last year.
The Fusion Agency has been the beneficiary of DreamWorks, acquiring the rights to represent DreamWorks Classics, which is looking to re-focus its brands and market activities into a 365-day program.
For the first time ever in Australia, VBM and partners conducted a sports licensing show at the Crown Palladium in Melbourne. The event attracted more than 80 exhibitors and was supported by a strong conference program. The event will take place bi-annually going forward.
Melbourne is also host to a James Bond global exhibition at the Melbourne Arts Centre, which is slated to run through this month.
Movies
2013 saw a number of blockbuster movies released in Australia with licensed product programs attached. The No. 1 movie for 2013 was Marvel's
Iron Man 3
, which delivered $36 million AUD at the box office (source: Box Office Mojo). Disney actually had several movies make the top 10 in the country including
Monsters University
and
Thor: The Dark World
.
Others include
Despicable Me 2
from Universal at No. 2, Lionsgate's
The Hunger Games: Catching Fire
at No. 4 and Warner Bros.'
Man of Steel
at No 8.
Concerts
Without a doubt, musician Pink takes the prize for the best concert tour of Australia in 2013. Pink played 45 shows across the nation and sold in excess of 500,000 tickets. Pink also launched pop-up shops in Melbourne and Sydney, adding to her merchandise sales.
Best New Introduction
Last year saw the launch of a new online business, Black Milk, an innovative clothing/leggings manufacturer and marketer that was founded by James Lillis, who was initially advised that his online concept would not work. He now has a thriving business that includes licensed product and features properties such as Harry Potter, Adventure Time, Star Wars and Sesame Street.
And Now to 2014
2014 will present more challenges as the retail landscape continues to change. Companies will need to think carefully about new distribution channels and how they can add more value to the propositions that licensors, licensees and agents take to retail. The industry must be careful not to erode the value of brands and work hard to maintain price while offering value.
Innovation is the key to prosperity. Product and service development must be encouraged, alongside innovation, to engage the consumer. Recent reports highlight the lack of new products and services on offer and suggest many people are gravitating toward gift cards and the like in the absence of better product options at retail.
Key Industry Outlooks for 2014
In 2014, Merchantwise is expecting continued growth from all segments of its portfolio including preschool, children's, teen and adults. Some highlights include:
Entertainment One's "Ben and Holly's Little Kingdom," the No. 1 rated show on ABC-TV, will get a major licensing program that will launch through ABC stores and other retailers starting this year and include toys from Character Options and Big Balloon, as well as a variety of other categories.

The U.S. preschool TV show "Daniel Tiger's Neighborhood" has been airing on ABC-TV since April 2013. First Australian partners will soon be announced.

The re-launch of the classic Blinky Bill property is gathering momentum with new toys, ticketed live shows and character appearances, books, clothing and other categories on the books. The new CGI film is due in January 2015.

Evergreen girls' classic Strawberry Shortcake will also enjoy a big revival in 2014 with a new toy range from The Bridge and Funtastic, as well as a wide array of other categories.

2014 will mark the 50th anniversary of The Beatles' visit to Australia, and to celebrate, an exhibition at the Powerhouse Museum and Melbourne Arts Centre, as a range of apparel and products is planned at all levels of retail.

Merchantwise is also building an apparel and sporting goods range for the 2014 FIFA World Cup that will feature the national teams for Brazil, England, France and the Netherlands.
2014 will be an exciting year as Mattel integrates the Thomas & Friends consumer products business–Mattel now manages this brand as part of the HIT Entertainment portfolio.
The company will also introduce the
Tale of the Brave
tentpole in the second half; and a A We are Monster High campaign will ensure that the brand continues to grow, with Halloween 2014 serving as a retail activation opportunity. Additionally, Mattel will launch a new remote control range for Hot Wheels, and "Barbie Live" is coming.
"Max Steel" continues to dominate the ratings on Go! and Cartoon Network, and the momentum in toys, books and apparel is building. Mattel will also unveil the girls' property Ever After High in the second half.
Disney sees tremendous opportunities in 2014, particularly with its strength in both franchise and content including new product coming from Marvel with the release of
Captain America: The Winter Soldier
,
Guardians of the Galaxy
and
The Amazing Spider-Man 2
; the Disney Princess franchise with the release of
Frozen
and later in the year Palace Pets; its ongoing success with the flagship preschool brand Disney Junior ("Jake and the Never Land Pirates," "Doc McStuffins" and "Sofia the First"); the resurgence of Mickey and Minnie; and the exciting plans around the Star Wars franchise with television support from the new program "Star Wars Rebels."
Pixar's Toy Story property continues to be a favorite among Australian fans. With the success of the TV special "Toy Story of Terror" that aired in November 2013, major promotions are planned around the DVD release in 2014.
With Disney's Planes fueling the growth of the No. 1 boys' property World of Cars, a new feature,
Planes: Fire and Rescue
, will be released in September. The opportunities for World of Cars include collaborations with V8 Super-cars, the Junior GP Challenge at the Grand Prix and with Mack the Transporter and Lightning McQueen continuing their tour around Australia.
Licensed consumer products is a critical business division for BBC Worldwide ANZ, and the future is looking bright. Moving forward, its focus will be on Doctor Who.
The Doctor Who 50th anniversary was a success for all of BBC Worldwide's licensees and retailers around the world, and through a series of live events, pop-up shops and cinema screenings, it allowed the company to see just how passionate and committed fans in Australia are.
The brand's exposure has never been bigger with extensive merchandise collections and retail promotions further strengthening its loyal fan base as the show looks to maintain its momentum and begin the journey toward another 50 years.
Next year, BBC Worldwide is looking forward to the highly anticipated new season featuring Scottish actor Peter Capaldi as the Twelfth Doctor, as well as refreshing the product range and adding more SKUs to give BBC Worldwide the ability to build new audiences and appeal to broader demographics.
The Fusion Agency has some high-profile activity planned for Q1 to get the year rolling.
Fusion has some DreamWorks' Classics properties on offer, with the all essential new content required to make them work. Mind Candy's
Moshi Monsters
movie is set to premiere this month and a DVD is planned for April. Zodiak Kids' Tickety Toc product has shipped, as well.
Fusion has also brought Jane Chodziesner onto the team to manage brands out of Melbourne.
Warner Bros. Consumer Products
Last year, Warner Bros. Consumer Products Australia, New Zealand and India identified India as a key emerging market. Throughout the year, WBCP ANZ will work with its local India-based licensing representatives to collaboratively extend its business, as well as launch into new categories.
WBCP ANZ's priority in Australia is to continue to build its business on a foundation of strategically aligned partnerships. WBCP ANZ and India will support the in-region licensing and merchandising programs for the studio's theatrical releases as they continue to be a priority, including the film
Godzilla
, as well as the final installment of
The Hobbit
trilogy. Similarly, the studio's hit television properties, including The Big Bang Theory, continue to deliver engaging, innovative and cutting-edge licensed products.
At the same time, commercial clip licensing will remain a key business priority for WBCP ANZ and India.
WBCP ANZ will also be looking at more opportunities for gaming brands, such as the "Batman Arkham" series, to continue to expand in the consumer products sphere.
Consumer electronics were a huge growth area for WBCP ANZ in 2013, and with its newly established global partnership with E3 Style, that looks set to extend even further in 2014.
Finally, the Australian and Indian markets will be a focus for Warner Bros.' evergreen brands–Scooby-Doo!, Looney Tunes, Tom and Jerry and DC Comics.
FremantleMedia Kids & Family Entertainment
FremantleMedia Kids & Family Entertainment's brand portfolio continued to grow in 2013 with the global launch of new programming such as "Grojband," "Ella the Elephant" and "Strange Hill High," in addition to the worldwide launch of "Tree Fu Tom." Its range of TV shows are now airing on major global networks, and several have become established franchises with consumer products programs rolling out globally.
For the girls' preschool show "Kate & Mim-Mim," a landmark five-year content partnership with the BBC has been struck.
The AUNZ Kids & Family business is still in its initial growth period, however with the majority of FremantleMedia Kids & Family Entertainment's programming due to drop this year, 2014 is set to be a big one for these territories. FremantleMedia Kids & Family Entertainment's partnerships with leading Australian networks, distributors and manufacturers are key to its business growth, so growing and maintaining relationships is incredibly important.
With 2013 being a tough year across the board for the licensing industry, FremantleMedia Kids & Family Entertainment is positive about its position in 2014 and looks forward to establishing closer relationships with retailers, licensees and networks moving forward, as well as maximizing the opportunities with its content and IP.
Read more about:
Subscribe and receive the latest news from the industry.
Join 62,000+ members. Yes, it's completely free.
You May Also Like
Loading..