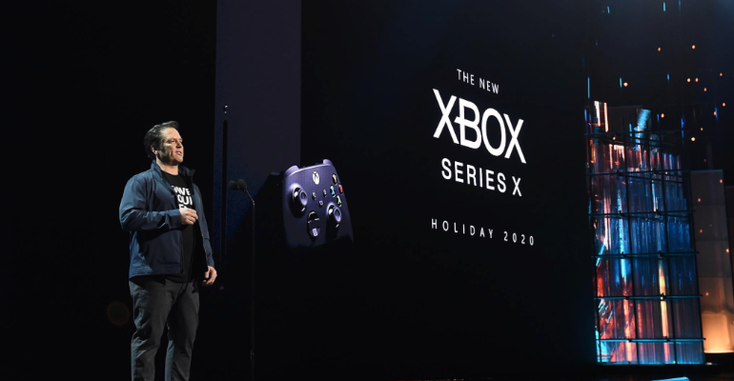 Entertainment made up 44 percent of licensed retail sales in 2018, which totaled $280.3 billion globally across all categories, according to Licensing International. With more than 2.5 billion gamers across the world spending a combined $152.1 billion on games in 2019, today, gaming is at the heart of modern entertainment.
The 9.6 percent year-on-year increase in gaming (Newzoo), mobile gaming, desktop and consoles are growing, the latter of which boasts a fiercely dedicated gaming fan base. The console gaming tribes include PS4 (which claims 36 percent of global gamers), Xbox One (25 percent) and the rising popularity of Nintendo Switch (25 percent), among others such as PS3, Wii and more thanks to the rise of nostalgia gaming and mini boxes.
As the console cycle comes to an end, leading tech brands are readying their next move to master the entire home entertainment system, capture all content streams, keep globally adored gaming franchises moving and bring new stories to the frontline
of gaming.
The world was introduced to the PS5 logo at CES 2020, shortly after Sony confirmed that the PlayStation 5 would hit the market during the 2020 holidays. The PS4 itself dominated sales at retail in 2019, closing the year with 106 million units sold.
So, how will the next generation of PlayStation continue its win over Microsoft and fend off mobile platforms in 2020?
Streaming and games-as-a-service models are the most preferred form of video game purchase for 64 percent of gamers (Limelight Network), a method that is estimated to bolster revenue streams and generate a total of $43.9 billion in 2020, according to Newzoo.
Sony is still investing in retail by including a 4/8K Blu-Ray disc player (as seen in the latest console leaks) while emphasizing the immediate nature of streaming with faster cloud gaming, boot speeds and rendering power. Even Sony's Jim Ryan openly claimed that the PS5 gaming experience would be "seamless" and "immersive" (TechRadar). "Our promise to the 100 million-strong PlayStation community is to offer the biggest and best in content, and to deliver unique experiences to gamers with unprecedented speed," said Jim Ryan, president, chief operating officer, Sony Interactive Entertainment at CES 2020. 
This dedication to immersive content and unique experiences means power, and early images of the PS5 reportedly feature large vents and a new v-shaped design. The bulky design, while most likely an early development model, means that the 8K gaming capability (complemented by Sony's upcoming 8K TV) is promising gamers a more robust experience, more immersive stories and better graphics than ever before. 
With great power comes great graphics, which means increased engagement and more fans. This opportunity for game studios to bring new characters to life, explore new complex game styles and add new chapters to world-famous franchises will define the PS5 brand, as well as the entire next-gen console cycle.
While the PS5 is being kept under wraps, we do know that games slated for launch include "Godfall" – the highly anticipated new property and launch title of the PS5 – as well as "Ghosts of Tsushima," "Last Of Us 2," "Watch Dogs: Legion," "Rainbow Six: Quarantine," "Gods and Monsters," and "Battlefield 6." Also heavily rumored for launch is a new "God of War" title, a sequel to the hugely popular "Horizon Zero Dawn" and, of course, "Grand Theft Auto VI."
Adding to the power of the gaming experience is the confirmed launch of PSVR2, a new and enhanced virtual reality system for new titles, as well as the inclusion of backward capability. This backward capability will keep PS4 games alive and franchises running. What's more, the backwards capability goes all the way back through PS3 and PS2 to the '90s original, PlayStation One, meaning nostalgia could have a big play in terms of titles available for download.
Titled Project Scarlet initially, Microsoft's Xbox Series X has the only official marketing video showcasing a final design. Not only that, but a hint at the games to launch with the console. While the video introduces the "Forza" and "FIFA" style gaming experiences that are on the rise in the esports market, the one apparent reveal is the return of Master Chief. Reportedly set to launch with no exclusives, "Halo Infinite" is confirmed, along with a sequel to Ninja Theory's "Hellblade: Senua's Sacrifice" with "Senua's Saga: Hellblade II," which is the title Xbox's Phil Spencer promises to showcase the true capabilities of Series X. 
The Xbox Series X is built for developers, unleashing mechanical power to "remove limitations" and create bigger, better games.
"Games today deliver amazing visuals and tell an array of different and deep stories," says Phil Spencer, head, Xbox. "That's why, when we started work on Xbox Series X, it was vital we continue to advance state-of-the-art visual capabilities for developers, while also ensuring they could realize even greater feeling, emotion and empathy in their games. With Xbox Series X, we will elevate the way games look, play and feel. We will also remove the technical barriers faced in previous generations and enable developers to create more expansive, immersive gaming worlds that invite more players to play." 
With 44.9 million units sold in 2019 (Statista), Xbox may sit in the shadow of PlayStation, but holds a huge percentage of loyal market engagement. Combine its fan base with the rising trend of cross-play gaming titles – made the norm with "Call of Duty: Modern Warfare" – and the lack of Xbox exclusives means that online gaming is a strong focus for Xbox Series X. 
"As we enter a new generation of gaming, we see a future, where you're instantly absorbed in your games – where worlds are even more lifelike, immersive, responsive and surprising – and where you are at the center of your gaming experience. With the new Xbox Series X, we will realize that vision," adds Spencer.
Along with a focus on cloud gaming and streaming speed with Xbox Game Pass, the Xbox Series X rewards the loyalty of its players with backward capability for the first time on the platform, meaning Xbox One games (at least) will act as a base for future franchises heading to the console. 
The fight for next-gen master-class console gaming is on, and two brands are currently vying to define a new era at the close of 2020. We look forward to bringing you more details on new titles, experiences and immersive capabilities set to release at the end of the year, as they emerge.  
Subscribe and receive the latest news from the industry.
Join 62,000+ members. Yes, it's completely free.
You May Also Like
Loading..