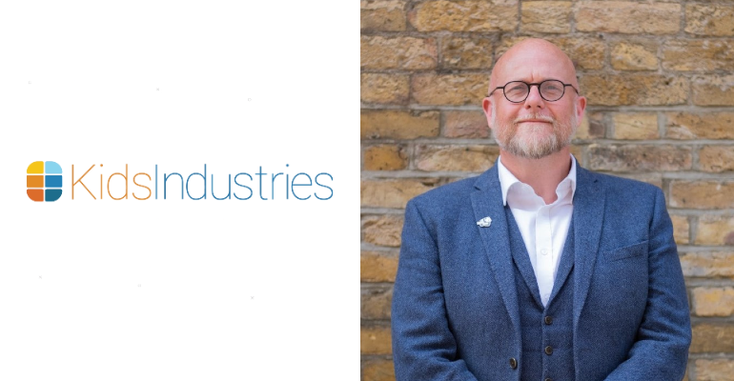 Gary Pope, chief executive officer, co-founder, Kids Industries, speaks to License Global to shine a light on the psychological reasoning behind the rise of the metaverse and the brand opportunities that come with the world's most exciting digital landscape.  
License Global: What exactly is the metaverse and why are kids taking to it like ducks to water?   
Gary Pope:
 Simply put, it's the internet of the near future. A place where your avatar or your digital belongings exist across every application you can think of and in every form and where every aspect of life can be lived out through virtual interactions that can and do have impact in the real world.   
But we're not quite there yet. The metaverse is supposed to be everything all interconnected and aligned and working together in one harmonious bundle of digital magnificence kind of thing. The reality is we've got loads of baby metaverses (or is it metaversi?)  
The tech to create metaverse is only just arriving now. And if, as author Sir Ken Robinson said, technology is anything that was invented after you were born, then, to any
child in Generation Alpha – the most vocal, emancipated, activist generation yet – the metaverse is not tech – it just kind of is the way they live their life. Perhaps it's not so much a case of taking to it, but of swimming along with it. It's just how they do what they do.  
Is it good for them on both a social and entertainment basis? What's the reasoning for its success?  
That's so subjective. Utterly dependent on the quality of the experience that is provided. Is this the only way children should live their lives? Absolutely bloody not. But it is their education and entertainment and so it's up to us to make the experiences as good as they can be.  
The reasoning for the success is that it is the natural course of things – it is the Darwinian expression of the internet. Humans want to immerse, to experience things sensorially and emotionally, deeply and richly. Given the dominance of the digital world in our lives, it follows that the internet should be more immersive, sensorial and emotive.  
What are some of the prime examples of the metaverse at work?  
There are so many. Travis Scott doing his turn in "Fortnite" with the biggest-ever live concert audience; "Stranger Things" taking up residence in "Roblox," through to the recent announcement from Facebook that we'll all be able to attend meetings in person but in a digital environment through VR.   
But it is "Roblox" that's currently the most-cited example of the metaverse. At least in the kids' world. No one seems to adequately describe "Roblox" – you can be you in multiple games, make new games, watch stuff, have various experiences, buy a whole digital wardrobe and just about do anything else your avatar can conceive of. And it's massive – more than 200 million active users – most of whom are between 9 and 15.  
The metaverse is converging, it's not here, but the path that it has begun to tread is leading to a vision not a million miles from The OASIS of "Ready Player One," after all.  
Where do you see the true potential for brands to get involved in gaming through the metaverse?  
I can only speak through my experience with children and young people. The metaverse should, at least in theory, be a democratized place where participation in a brand narrative can be equally experienced by anyone and everyone ... connectivity and device ownership depending. Given the unstoppable march of the world of gaming, I would suggest that it'll not be long before almost any brand can gamify itself and find a little corner of the metaverse to hang out with their consumers. Game engines – like "Roblox" – are getting more powerful and simpler to use so, for me right now (as far as children go anyway) the creation, curation and promotion of games is where brands will be able to connect with their audiences. Those that succeed, however, will be the makers and curators of unique digital experiences – probably social in nature – that are attuned with our need states as humans. It always comes back to sensory immersion.  
How can this develop in the future and how does it work with future generational play styles?  
The future is truly limitless. Holographic projection is almost here, so it's a short hop to those scenes from "Star Wars" where Obi Wan Kenobi appears life size and shimmering before the Jedi Council. This can absolutely go wherever human imagination and need can take it. Play is a little trickier to predict. Play is a child's work. It reflects the world a child develops in and so it follows that, as our lives get more digital, so play will become more digital. But before this bowls headlong into an Orwellian playground, I reckon that human nature itself has a way of ensuring we experience things for real. And nowhere is that instinct more alive than with children.  
As an educationalist myself and one who helps make digital products, I firmly believe that the future is blended play where the digital part enhances rather than replaces the physical experience.   
Read more about:
Subscribe and receive the latest news from the industry.
Join 62,000+ members. Yes, it's completely free.
You May Also Like
Loading..