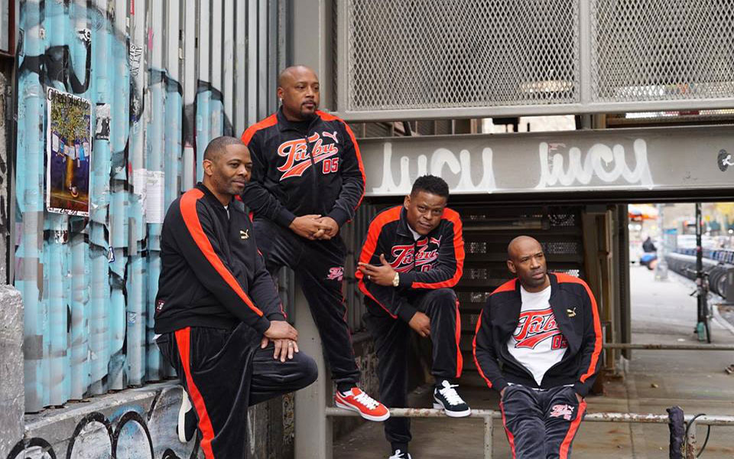 The early 2000s were some great years for the hip-hop scene. "In Da Club" by 50 Cent was on the airwaves, every piece of oversized apparel was available in the color baby blue and everyone who was anyone owned at least one tracksuit.
Cut to 2019 to find 50 Cent spending more time as an entrepreneur than writing rhymes, tracksuits decaying at thrift stores and clothes fitting better than ever. Yet, as so much has changed in the last 20 some-odd years, a few things have held steady including the clothing brands we wear.
Hop into any store, and you'll see plenty of clothing labels that will make an older Millennial's heart flutter. Brands such as
and
are adorning retail outlets with new lines coming out each year. So much of this array of what-is-old-is-new-again retail nostalgia is the direct result of smart licensing deals and collaborations.
To illuminate why old school brands are thriving in 2019, we need to take a look at some key industry moves from FUBU and Baby Phat.
Nostalgia and smart business decisions from both brands have led to a boom in licensed gear or fashion collabs for the pair.
FUBU: From Pastel Jerseys to Slim-Fit Suits
Jump to the mid-2000s, and the brand was forced to reshape how it operated to compete for consumer dollars. The first thing on FUBU's agenda: on-brand licensing deals. FUBU partnered with The Brand Liaison to uncover possible licensing deals and began outsourcing the label to begin offering other types of apparel and accessories including eyewear,
and watches. This push toward licensing was done with the belief that maintaining the brand's original vision was essential for success.
Carlton Brown, cofounder, FUBU, told
that the key for FUBU was to avoid oversaturating the market with collaborations that didn't make sense.
Our goal is not to be distributed as much as before, and while we have to turn a profit, we don't want to be oversaturated," Brown said. "We want to maintain some kind of exclusivity. We were oversaturated before, and we really had to re-evaluate how we wanted to come out this time. That means doing short runs and keeping low inventory or no inventory at all.
Baby Phat: Taking Back a Brand
The brand stumbled during the mid-2000s in the face of a dire economy and changes in style. In 2008, a significant stake in the Phat brand led to a complete reorganization and the ouster of Lee Simmons as creative director.
The brand was out of sight over the last decade until earlier this year, when Lee Simmons brought the brand back and announced a full relaunch of Baby Phat. A mixture of Lee Simmons' guidance, nostalgia and smart partnerships are seeing the brand come back to life. Under the direction of the label's creator, Baby Phat has hit store shelves as part of a
, and much more is on the way.
Hate it or Love it, These Brands Are Here to Stay
Both FUBU and Baby Phat are sustaining success through shrewd business deals and an understanding of the cultural zeitgeist. Much like Jay Z post-retirement, the brands have reinvented themselves for a new generation and identified smart ways to stay relevant for modern consumers. So, while you might call it a comeback, remember they've been here for years.
Read more about:
Subscribe and receive the latest news from the industry.
Join 62,000+ members. Yes, it's completely free.
You May Also Like
Loading..