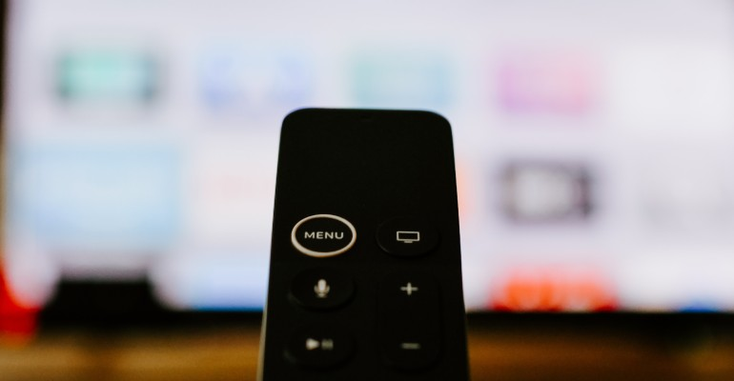 COVID-19 turned Summer 2020 into a purely indoor time. Families around the globe stuck close to home during the normally travel-heavy season. As families looked for ways to stay busy during the unusually quiet time, many turned to television and streaming media to keep kids occupied.
According to an
from earlier this year, children aged five and under reportedly consumed 43 percent more streaming media because of the pandemic. That uptick comes as more kids turn to video-on-demand content over the last handful of years. An 
 found that video-on-demand consumption for U.K. children aged five to 15 more than doubled from 2015 to 2019. Following up those fast-growing numbers is the massive growth that kids- and family-themed media platform, HappyKids, has seen over the last ten years and 2020.
Learning from Streaming
Future Today's HappyKids platform aims to provide content relevant to kids from zero to six and over demographics. The COPPA-compliant platform hosts diverse content such as music,
rhymes, stories, movies, popular shows, DIY, activity guides and educational. HappyKids' educational content seems especially crucial for 2020 as children have had to navigate homeschooling during the pandemic.
Speaking with License Global, Vikrant Mathur, co-founder, Future Today, reports that the platform has a strong slate of educational and entertaining content for children. He says that HappyKids is broken down into various sections to highlight educational content for different topics.
"HappyKids has a large library of educational content for kids of all ages," says Mathur. "Our channel is curated by age so that parents can find the content they are looking for based on their child's age. Within each section, we have educational videos, so for example, in zero to two, we have ABC/123 sing-along songs by 'Little Baby Bum,' 'Super Simple Songs' as well as our own production 'Hippy Hoppy.' For older kids, we have 'Cat in the Hat,' 'Monster Math Fun,' and shows that teach about everything from science to learning about animals or outer space!"
Growing Even Before the Pandemic
HappyKids has recently expanded its content library to include over 55,000 family-friendly movies, TV shows and educational videos. The platforms expansion comes following a recent partnership with Kidtagious Entertainment and Millimages, bringing more than 525 new episodes of their children's TV programming to the viewers. The two brands join other content providers on HappyKids such as Lego, Mattel, Nelvana, Moonbug, Super Simple Songs, 9Story Distribution International.
The expanding slate of content has been coupled with continued growth in audience size and watch time. HappyKids' viewership is up 165 percent for the year. Watch time is also up 160 percent in July alone. While the strong growth for the year could seem purely indicative of families spending more time at home, Mathur finds that not all the increases occurred during peak COVID months.
"Only about 40 percent of that growth happened during COVID months," says adds Mathur. "We have been operating OTT channels for nearly ten years now and have seen consistent growth every single year with users either shaving cords or completely cutting cords to move to streaming platforms. The growth numbers benefited from COVID, but that is not the only reason."
HappyKids and other streaming media platforms' growth points to increase in cord-cutting families even before the pandemic. While the need to stay-at-home may have accelerated streaming habits for some families, the truth is streaming has been becoming the "new normal" for years.
Cord-Cutting Becomes the Norm
 last year that over 41 percent of homes in the U.S. would be broadband-only by 2023. That means almost half of all households would ditch traditional TV packages for broadband-only setups. Kagan's projections may even end up being too low as COVID-19 has expedited cord-cutting for many families looking to save money amid economic uncertainties. The analyst group reported that the net gain in broadband-only homes for the first half of the year is about 80 percent higher than the previous record set in 2019.
"Given the economic headwinds of the first half, U.S. households likely were looking to cut back on discretionary spending, including entertainment," writes Tony Lenoir, senior research analyst, media and communications, Kagan, in a 
. "At a monthly $100-plus average, traditional multichannel services stand out in budgeting decisions, particularly in the era of streaming video proliferation."
Subscribe and receive the latest news from the industry.
Join 62,000+ members. Yes, it's completely free.
You May Also Like
Loading..