David Buckley, president of Copyrights Asia, details a host of possibilities for brands in the Japanese market as well as initiatives for the agency.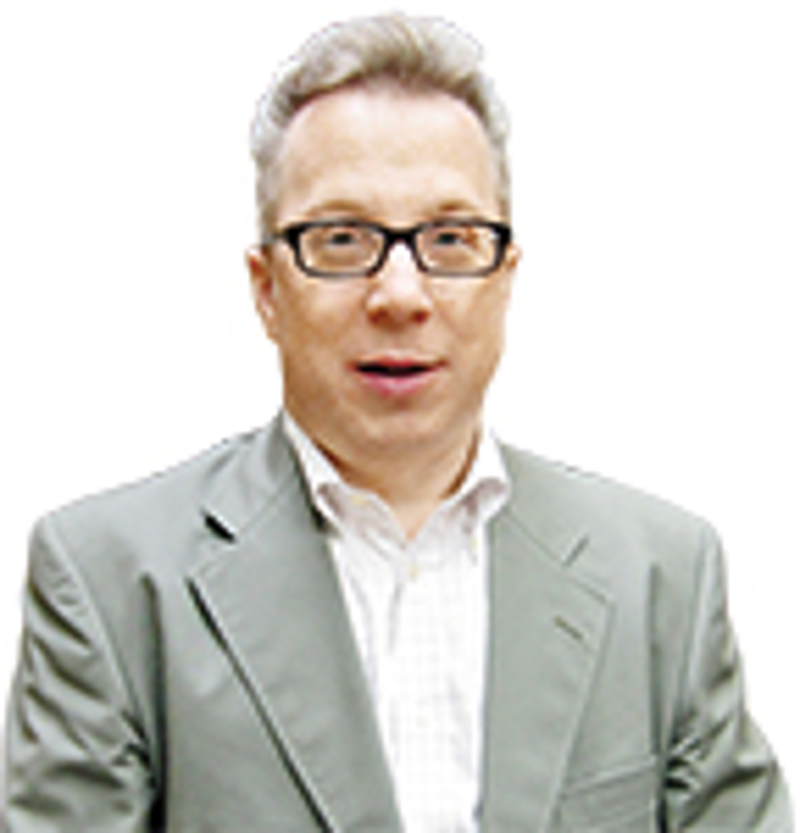 David Buckley, president, Copyrights Asia
Why do you believe the Japanese market offers strong opportunities for growth?
While compared to the 1980s "bubble" the Japanese economy has been struggling for the last quarter century, it is still the third largest in the world. In terms of retail, Japan is the world's second largest market. The retail market is highly diversified and highly competitive with many players at all levels from mass market to specialty to department stores and e-commerce. In terms of the general economy, Prime Minister Abe's efforts to strengthen the economy are finally starting to bear fruit. Meanwhile, the worldwide economy seems to be picking up steam as we move into 2017, and this trend, if it continues, should assist the government's efforts. In addition to traditional approaches to economic stimulus, the government has begun to try more creative approaches such as the concept of Premium Fridays, introduced in February, which encourage companies to voluntarily close at 3 p.m. the last Friday of every month in the hopes that workers will go out to eat, shop and take a break from their busy schedules. Japan is also gearing up for the Tokyo Olympics in 2020 with the construction of new infrastructure, including further expansion of already well-developed residential and shopping areas. The run up to 2020 should see a steady strengthening of the retail economy and opportunities to expand sales of licensed products. Japanese consumers love licensed products and promotions, and we have every reason to believe that licensors can continue to build on what is already a very strong base.
What
are the specific brands that you are targeting for expansion in Japan?
Copyrights Asia is proud to represent a wide variety of classic properties as well as new concepts we believe to be well-suited to the tastes of Japanese consumers. Popeye, Betty Boop and Paddington Bear will each have a prominent presence on our stand and in our sales and marketing efforts. Our fashion/design-led properties, such as Lotta Jansdotter and Elizabeth Olwen, should attract visitors to the IFF-MAGIC show next door. We will also be introducing several properties that are unique to Japan but that we believe can have worldwide appeal. And, of course, Charlie Chaplin is always everyone's favorite.
What are the characteristics of your brands that you believe will make them popular among Japanese consumers?
Many of our properties have been known in Japan for decades. Charlie Chaplin himself was swarmed with fans when he made the first of his four visits to Japan in 1932. Both Betty Boop and Popeye have also been popular in Japan since the 1930s. "Late-comer" Paddington Bear was first published in Japanese in 1967 and quickly moved on to become a merchandising phenomenon.
In addition to our representing many well-known properties, we are blessed to work with property owners and designers who are sensitive to the unique needs and demands of the Japanese consumer. This flexibility allows our licensees to quickly and easily develop and design products that are best suited to the needs of the Japanese market while remaining very true to the essentials of the properties themselves.

What retailers or product categories are you targeting for your licensed products?
We target nearly all conceivable retailers, products and promotional categories. With a wide selection of properties, we are able to create opportunities for any and all demographic groups with an appeal to almost every potential retail partner.
What are the major differences between the licensing market in Japan and overseas?
For those not yet familiar with licensing in Japan, some of the differences may come as a surprise. For example, while royalties in many countries are generally calculated based on the wholesale price of the licensed product, due to Japan's often multi-tiered wholesale structure, royalties here are regularly calculated on the retail price. Provisions of Japanese tax law and various bilateral tax treaties mean that the license contract itself sometimes needs to be structured differently in order to avoid headaches for Japan-based licensees. Companies selling to retailers in Japan must often do so on a consignment basis which creates the need for case-by-case approaches to royalty reporting requirements. And the list goes on.
What are your primary reasons for exhibiting at Licensing Expo Japan?
We are frequent visitors to the Las Vegas and London shows. As such, we have been impressed with UBM's reputation and expertise, and are looking forward to the Tokyo show being developed with the same degree of care for content and results for the exhibitors. Also, with the show taking place next to the first-ever IFF-MAGIC show in Japan, we are looking forward to meeting new retail buyers as well as licensee contacts.
Read more about:
Subscribe and receive the latest news from the industry.
Join 62,000+ members. Yes, it's completely free.
You May Also Like
Loading..