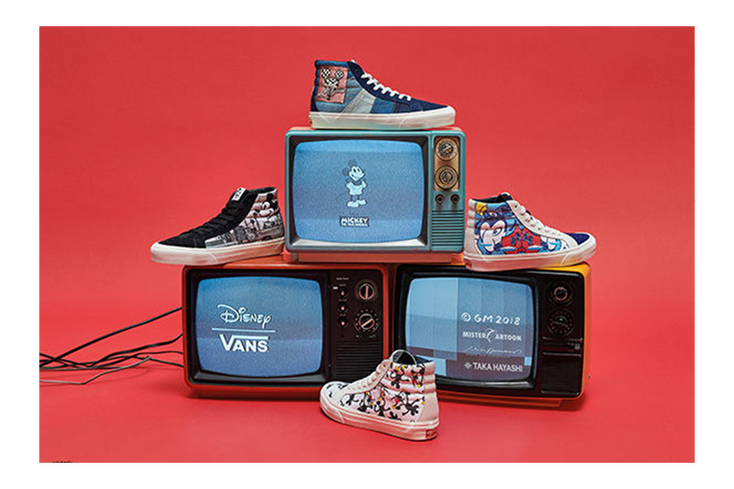 One
Harry Potter
product was purchased every five minutes in the U.K. between May 2018-19, according to The NPD Group, totaling more than £44 million of licensed sales in just 12 months. With an estimated £7.3 billion generated since its launch in 1997
(
),
the
Harry Potter
franchise is the second most successful licensing property in history.
The first, driving roughly $32 billion in licensed merchandise
(
)
between 1977 and the franchise's sale to Disney in 2012–with Disney recouping its initial $4.2 billion investment and more since then–is
Star Wars
.
These two franchises sit at the top of a long list of multigenerational, family-orientated content titles that have kept fans of all ages engaged for decades across all platforms and categories; from movies and spin-offs to retail and theme park experiences, story-driven games and consumer products.
Now, SVOD services are taking over classic box office sales and cementing the 360-degree brand experience, changing the way
families engage with these huge titles and bringing big stories home.
The Return of the Living Room
With Netflix adding an impressive 2.2 million homes to its viewer base in 2018 (
), a new Disney service due for launch and data that reveals households with children are 49 percent more likely to use major streaming platforms, SVoD providers are embracing the growing trend of co-viewing, as families seek multigenerational content at home.
In 2018,
Viacom Insights
reported that kids ages 6-11 find family time to be their No. 1 source of happiness, and parents agreed that satisfaction doubled when spending time with their kids.
Engaging with multigenerational content allows families to discuss valuable lessons on both positive and negative themes through the vast narratives presented. In fact, in 2018, 74 percent of parents in Viacom's survey agreed that kids should learn through experiences, deciding to lower their guard about what content they deem watchable and relinquishing the power of the remote.
A New Channel
With 40 percent of family viewing hours spent on streaming services like Netflix in 2018
(
)
, and 70 percent of that content taking place on a TV with a focus on kids and family, families are consuming the stories they love in the home.
What's more, other VOD services, such as YouTube, which holds 18 percent of family viewing hours, opens new touchpoints for kids to engage with content through mobile including product unveilings and third-party generated content.
As families continue to nurture their shared connection over properties at home, new consumer products and live experiences–like
"Warner Bros. Studios' Harry Potter Tour" or
Star Wars
: Galaxy's Edge–offer ways for families to engage constantly with the stories and characters they love.
Put simply, as families grow and time passes, brand engagement moves through the spectrum from toys to games and beyond to nostalgia, handing our beloved stories from our childhood down to a new generation and sharing what we learned when watching movies with our parents.
Read more about:
Subscribe and receive the latest news from the industry.
Join 62,000+ members. Yes, it's completely free.
You May Also Like
Loading..