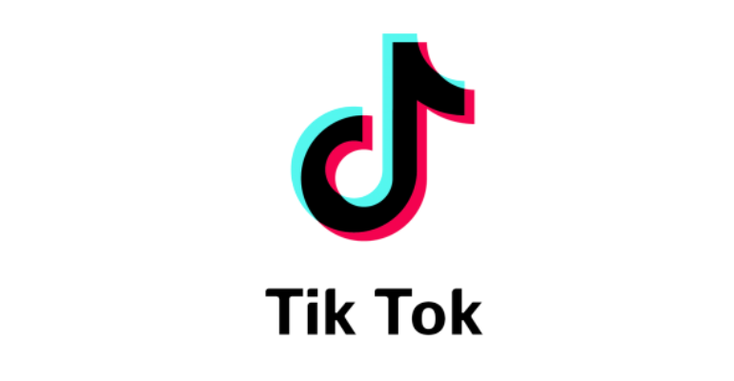 It's been touted as the next "Instagram" by media experts including entrepreneur Gary Vaynerchuk, and it was the third most-downloaded app outside of gaming in 2019. "TikTok" is the short-form mobile video app every business, social influencer, digital marketer – and licensing professional – should focus on in 2020.
Did you jump on the "Instagram" bandwagon too late? Miss lucrative early-adopter opportunities on "YouTube?" Climb aboard the "Twitter" train three stops too late? If so, don't hit the snooze button on "TikTok." (The inane time analogies will end here, I promise.)
With roughly 1.5 billion downloads to date, "TikTok," formerly known as "Musical.ly," is spreading like wildfire. But despite its established pervasiveness, you're not too late. You can still create an account, hit a content homerun and go viral. Because of the app's algorithm-populated feed, "TikTok" users can go viral without even having a single follower. They just have to implement the right trending hashtag at the
right time ­– and submit the right content – to become "TikTok" famous.
If your target demographic is the youth, you couldn't find a better platform to use than "TikTok." If you're a digital marketer aiming to exploit all opportunities, you can't afford to ignore this platform. And for those of us in licensing, the party is just beginning.
Just last month, The Joester Loria Group inked a deal to represent WeWearCute, leading "TikTok" lifestyle and product influencers for kids ages 6-13. Sisters Ashley and Emma, who post three-to-four videos daily, have amassed 3 million followers and have nabbed a whopping 250 million monthly views. The sibling duo has featured a vast array of heavyweight brands within its video content including the likes of Procter & Gamble, Kraft, Mattel, Cra-Z-Art and Lipsmackers, as well as retail giant Walmart. JLG will represent the WeWearCute brand across bath and beauty, apparel, fashion accessories, home, publishing and other related categories.
"We are delighted to represent WeWearCute in building Emma and Ashley's brand in fashion, beauty and related categories," says Debra Joester, president and chief executive officer, The Joester Loria Group. "'TikTok' is a window into youth culture, and Emma and Ashley bring an innate ability to create engaging content that resonates with today's youth."
We are undoubtedly in the golden era of social influencers, a pivotal time for internet stars, such as eight-year-old Ryan Kaji from "YouTube" channel RyansToyReview, who has exploded into a full-blown licensing champion. Kaji inspired his very own toy line in 2018 dubbed Ryan's World, available at Walmart. He even landed his own Nick. Jr. series, "Ryan's Mystery Playdate," produced by Pocket.watch. And just this week, Egmont Publishing announced the launch of the
, expanding the brand into publishing. Kaji ­and his "YouTube"-famous counterparts have laid out the blueprint for the rising stars of "TikTok" and the endless in-video promotional opportunities they provide for brands, as well as the unlimited licensing opportunities they can exploit themselves as bonafide brands in their own right.
"TikTok" recently released a year-end recap, the
, in which the app ranks its top videos, creators and memes for 2019 across content genres spanning sports, beauty and style, pets and dance trends. The list accounts for views, shares, likes and trends.
According to "TikTok," 2019's top viral video was a science experiment from a famed YouTube star, "David Dobrik's (@daviddobrik) and Nick Uhas' crazy take on Elephant Toothpaste." The year's top brand creators were @zachking (No. 1), @noeneubanks (No. 2) and @jamescharles (No. 3). The No. 1 dance trend in 2019 was "The Woah." The year's top celebrity user was Will Smith (No. 1), followed by Miley Cyrus (No. 2) and Dwayne "The Rock" Johnson (No. 3). 2019's top artists on the app include Lil Nas X (No. 1) followed by Mariah Carey (No. 2) and Lizzo (No. 3). The year's top memes include the hashtags #POV (No. 1) and #Area51 (No. 4).
"Creators are such an important part of our ecosystem, and monetization is something we hear often," Vanessa Pappas, general manager, "TikTok" North America and Australia, told
The New York Times
. "We're at the beginning stages of exploring different models and ways we can connect creators with brands and opportunities. We recently rolled out 'TikTok''s creator marketplace that connects creators to brands. We're definitely in that exploratory phase, but we're focused on what ways we can best serve our creative community."
"TikTok" will continue to lead the pack in 2020 among social platforms, and while its content creator-brand connection processes are still in their infancy stage, now is the time (ok, one more cliché time reference... sorry!), to leverage "TikTok" for brand promotions and licensing opportunities. 
Read more about:
Subscribe and receive the latest news from the industry.
Join 62,000+ members. Yes, it's completely free.
You May Also Like
Loading..