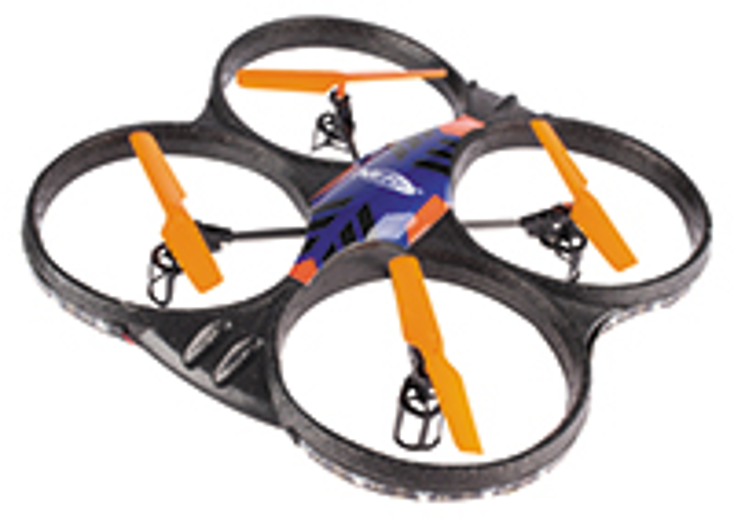 Smart home, sleep and wireless audio were among the new product categories, trends and opportunitites at this year's event.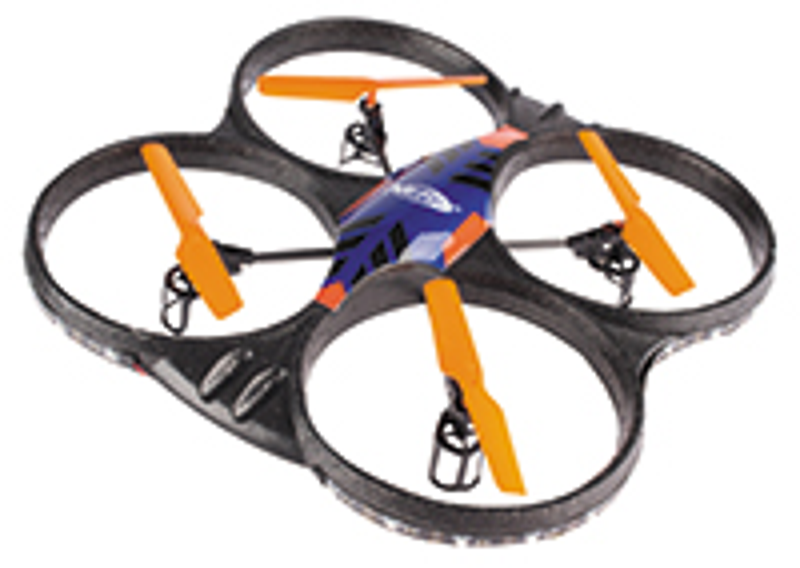 "We have been looking for an opportunity to add licensed drones to our portfolio, and the NERF platform is the most natural brand with which to lead. NERF is identified with outdoor activity, and has generations of true fans and followers," says Liza Abrams, senior vice president of global licensing, Sakar. "The NERF drones not only exemplify NERF's power and performance, but also provide fans with a new way to engage with the iconic brand."
"Kids want the same or similar technology as their parents," says Ralph Sasson, chief operating officer, Vivator/Sakar. "We're a consumer electronics company first, we learn the trends and translate them to price points that parents want to pay."
The smart home category, or Internet
of Things (IoT), was one of the biggest at this year's show and, while not new, is poised for explosive growth. The Consumer Technology Association projects the smart home category–including smart thermostats, smart smoke and carbon dioxide detectors, cameras, smart locks and doorbells, smart home systems and smart switches–to reach sales of 29 million units in 2017, a 63 percent increase over 2016.
"IoT will be a strong market in the next two years, it's already a strong market," says Stu Seltzer, president, Seltzer Licensing Group. "Licensing is in the connected home already and is only going to grow. There are probably 20 different companies in that market today, all vying for shelf space."
IoT offers a lot of opportunity for brands to license products, according to Seltzer. Many existing products are from unknown companies, and a respected brand on a relevant product can break through the noise and appeal to consumers uncertain about new technology.
But, as with all new technology, there are inherent challenges.
"The biggest fear is that all this technology will be obsolete in a year. It's changing fast," says Seltzer. "It's a challenge to keep up."
It's also important to make sure that partners have all the right certifications, are in compliance and are using the right platforms.
"There are some products we found that are popular in Europe, but don't have all the right certifications for the U.S.," he adds.
While new technology always captures the spotlight at CES, even mature technologies still have a lot of room for new licenses. Mobile and wired headphones may be saturated, but whenever there's a hot property retailers will make room, notes Seltzer.
Sleep was also a hot category at CES, particularly among purveyors of fitness technology. There were pillows and mattresses that collect data and help to regulate body temperature or soothe users into a more restful night.
Under Armour introduced a new line of sleepwear that implements biometric technology to help users sleep better. It's also an area of focus for Under Armour when it comes to building out its licensing portfolio.
"We're not actively looking; we do best when we're invited into a space and find partners that have similar core values," says Glenn Silbert, senior vice president product and licensing, Under Armour. "If we're going to do something, it will have to be different."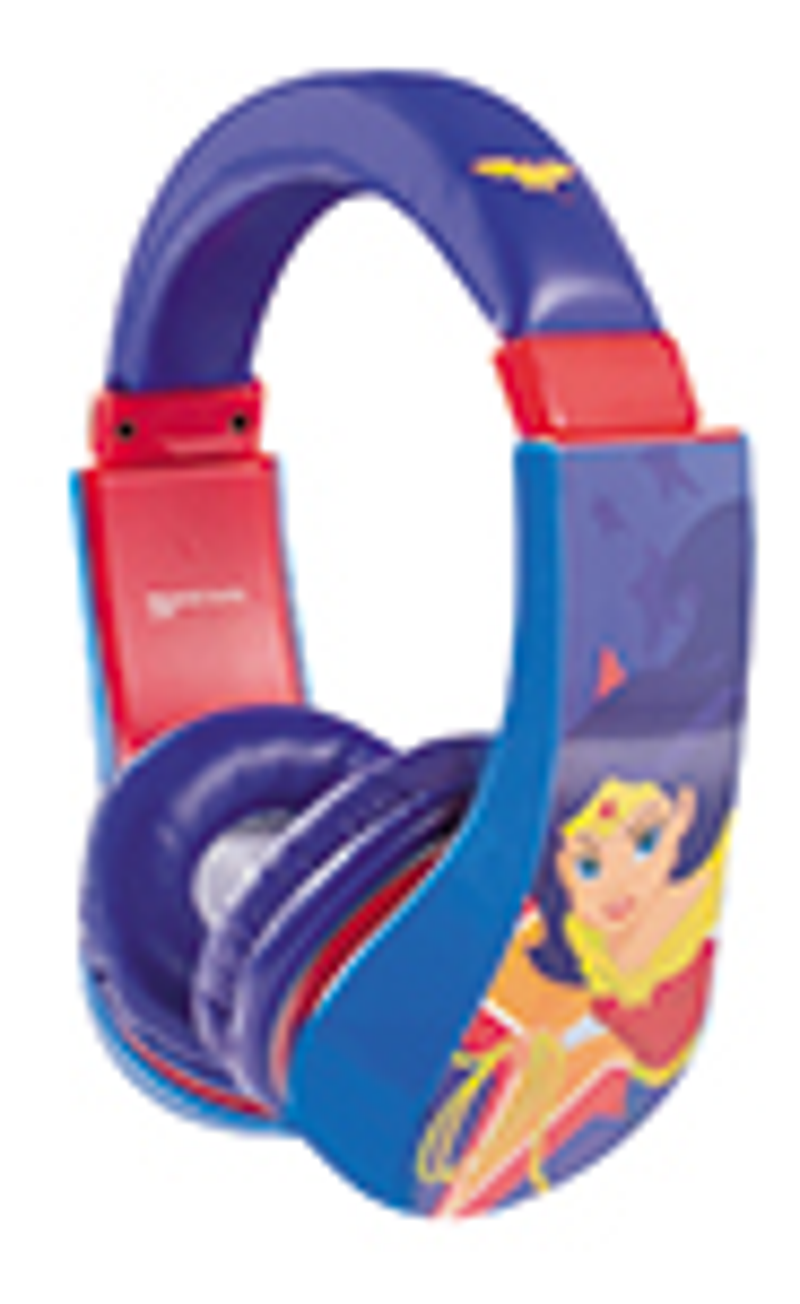 The brand created its new sleepwear in-house, but is open to expanding in the category through licensed opportunities.
"When you look at the system of sleep, a natural extension will be bedding," says Silbert. "When we do it, we're going to do it right."
Doing it right for Altec Lansing's first celebrity partnership meant collaborating with Nick Jonas for a line of Bluetooth audio accessories that includes three types of headphones and a wireless speaker.
The line was announced in June 2016 and launched in January in conjunction with CES. It is being sold through non-traditional electronics outlets including Zara and Top Shop, to better reach a younger customer, according to Ike Franco, co-founder and principal of the Infinity Group.
The collection includes three Bluetooth headphones with features such as voice activation technology, touch sensor controls, noise and wind cancellation. Prices range from $59.99 to $149.99. A Bluetooth speaker ($99.99) features a touch control panel, caller ID and has 10 hours of battery life.
Since its acquisition by the Affinity Group, Altec Lansing has been forging partnerships with the goal of increasing relevance with today's customers: Millennials. SmartStream speakers aim to deliver a multi-room audio solution similar to Sonos, but at a lower price point. The Everything-Proof line adds eight portable, rugged wireless speakers that aren't just waterproof, they're snow proof "for the consumer of today that's on the go," says Franco.
Audio accessories remain a strong category for licensing with dozens of new products from Sakar including kid-safe Bluetooth headphones, microphones and karaoke machines from new brands that include "Shimmer and Shine," "Blaze and the Monster Machines," "Teenage Mutant Ninja Turtles,"
Transformers
, Num Noms, Miraculous Lady Bug, My Little Pony, Powerpuff Girls, Power Rangers, DC Superhero Girls, Beat Bugs, and Thomas and Friends.
Read more about:
Subscribe and receive the latest news from the industry.
Join 62,000+ members. Yes, it's completely free.
You May Also Like
Loading..