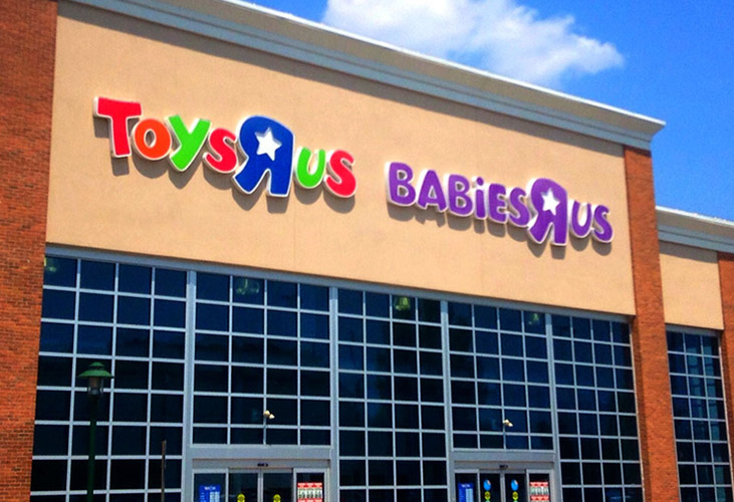 After causing a seismic retail shakeup that rattled the toy retail landscape last year, Toys 'R' Us is rising from the ashes to reclaim its crown–but is it too late?
Toys 'R' Us is being resurrected as
and according to new reports, will open about six brick-and-mortar retail locations this year. This is undoubtedly big news for the toy industry, but is Tru Kids even a formidable threat to retail competitors?
The Big Bankruptcy Bang
It was the shot heard around the world­. In 2018, Toys 'R' Us, the toy retailer behemoth that had become a household name for decades, had failed to survive bankruptcy and announced that it would close its doors before the 2018 holiday season.
The news sent retailers, toymakers and toy licensees/licensors in a tailspin. Which retailer would fill the massive void left behind by TRU and capture the largest slice of the holiday 2018 market share? Retailers wasted no time to seize the massive opportunity, and the competition was fierce.
The Retailer Rat Race
First up, Target responded with guns blazing.
The retail giant added nearly a quarter-million-square-feet of new space for toys in more than 500 of its stores, 25,000 hours of in-store events for kids and a whopping 2,500 new and exclusive toys to its product lineup–nearly doubling its toy offering from 2017. On the digital front, Target pulled no punches–launching a new and shiny toy hub on Target.com as well as a digital toy finder.
Of course, Walmart wasted no time jumping into the fray, quickly announcing plans to increase its in-store toy offering by 30 percent and its online toy offering by 40 percent. Walmart also landed a megawatt deal for the launch of Ryan's World, a toy line in collaboration with YouTube influencer Ryan of Ryan ToysReview, which was available exclusively at Walmart through Sept. 30, 2018.
Online, Walmart made a major push to differentiate itself from the competition, offering exclusive toys, including the DC Comics 6-volt Justice League Batmobile. Walmart.com also kicked off a big "kidfluencer" feature, offering customers a chance to hear directly from 25 young social influencers such as Clara Lukasiak, Gavin Raygoza, Kenzie Mitchell and Gabe and Garrett, who provided exclusive toy content and reviews designed to leverage their vast built-in fan bases.
Amazon, FAO Schwarz, BuzzFeed, Party City–and even grocery retailer Kroger–all jumped into the
, vying to boost sales and capitalize on the massive void left behind by Toys 'R' Us.
The tumult, competition and frenzy forced retailers to bring their A game, and they now have a significant head-start ahead of Tru Kids.
It's Crunch Time
Nearly one year after Toys 'R' Us announced plans to file for bankruptcy, its resurrected Tru Kids brand has a lot of catching up to do.
The resurrected Toys 'R' Us will have to play to its advantages and leverage the deep industry contacts and relationships its predecessor amassed and nurtured over decades. Those long-standing relationships with toymakers, licensors and licensees will give way to landing exclusive deals to carry the next batch of must-have toys. That means, for Tru Kids to thrive, maximizing relationships and flexing brand awareness will be vital.
Globally, the umbrella of TRU brands is starting off strong, thanks in part to a global partnership with Fung Retailing in Asia, which has announced plans to open 70 stores across Asia, India and Europe in 2019. But with reports of only six retail locations planned in the U.S., Tru Kids will have to put serious dollars, insight and strategy behind ramping up its e-commerce and mobile platforms. And what's an investment in digital without a serious push to include social influencers? Tru Kids will have to ride the growing social wave of 2019 and beyond and exploit the undeniable advantage of implementing social media stars with built-in audiences in the millions.
Precisely how Tru Kids will affect the toy retail landscape on the backend of 2019 remains to be seen. The New Jersey-headquartered operation has reportedly maintained an undisclosed number of former Toys 'R' Us staffers, which will be crucial to replicating the success of the original TRU.
But for now, the competition is fierce, and it's still anyone's game.
Read more about:
Subscribe and receive the latest news from the industry.
Join 62,000+ members. Yes, it's completely free.
You May Also Like
Loading..