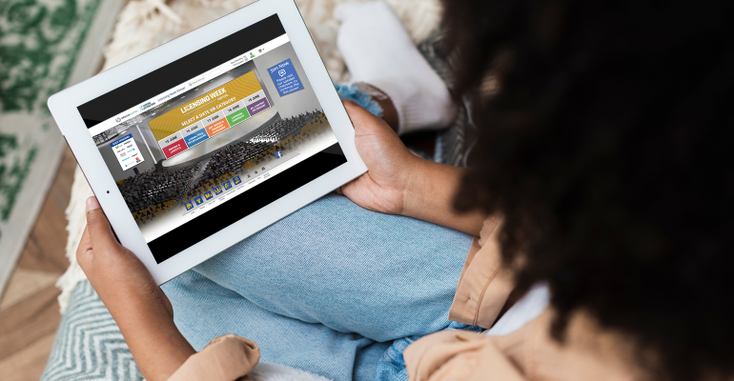 During the first day of Licensing Week Virtual, industry leaders highlighted the growing importance nostalgia and creative thinking will play in licensing across the brands and lifestyle categories.
Licensing is a people business. From the connections people make at conferences (virtual or otherwise) to the fans who love brands, individuals are the driving force to the entire industry. That axiom has proven more important than ever now as the world has shifted due to the COVID-19 pandemic and economic slowdown.
While every business adjusts to this "new normal," it is the human connection that looks to be a main driver into the future. During the open keynote of Licensing Week Virtual, Chris Urban, vice president, general manager, Mealtime Stories, Kraft Heinz, highlighted the importance of the individual consumer for a brand such as Kraft.
"Everything starts with the consumer; understand their ever-shifting habits," says Urban. "How has this pandemic changed the consumer behavior? What's here
to stay? How much will revert? Everything happens with the consumer."
The COVID-19 pandemic has significantly shifted how consumers think about brands and how those brands reach their fans. For some brands, its reinforced the core beliefs already engrained in the company, and for others, it's been a wakeup call to pivot how they approach licensing.
Seeing New Potential in Licensing
An example of that change in thinking can be seen from brands in the restaurant field. Michael Stone, chairman and co-founder, Beanstalk, highlighted how his restaurant brand clients have seen a renewed interest in licensing as a way to reach consumers even as eating out has all about stopped due to the pandemic.
"Between restaurant licensed products that you could buy at the grocery store and alcoholic beverage licensed products that you could buy at the grocery store, these brands are learning how consumers can become entangled with the brand and engaged with the brand in ways that perhaps they didn't realize before the pandemic," says Stone.
Tried and True Brands Bring Comfort
Another key trend to come out of Licensing Week Virtual is the growing impact of classic brands. The common theory is that faced with uncertainty, consumers looking for comfort will turn to brands that stood the test of time.
Brands such as Kraft Heinz, which is celebrating its 100th year anniversary, are front-of-mind with consumers during these uncertain times. Having spent years building consumer trust, classic brands like Kraft Heinz have built up the brand equity to bring peace of mind to consumers who grew up with them.
Nostalgia Is Here to Stay
These well-worn brands are also being carried down from parents to children in ways that keep consumer preferences in the family. During a Q&A at Licensing Week Virtual, Jennifer Staley, vice president, licensing, Bioworld Merchandising, said that entertainment brands, specifically, are now being shared to new generations as fans grow up and have kids of their own.
"Parents grew up with a particular entertainment brand, and they want to share that with their children," Staley said.
To hear more about the trends for 2020 and beyond,
register for Licensing Week Virtual
now. Presentations from the first day of the event will be available as recordings for the remainder of the week.
Subscribe and receive the latest news from the industry.
Join 62,000+ members. Yes, it's completely free.
You May Also Like
Loading..