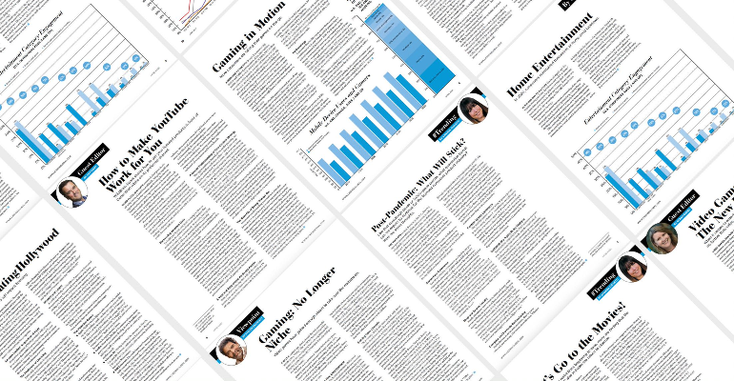 The year 2021 became a strange footnote in the historic milestone of 2020, changing consumer behavior, workplace culture, community needs and life in general as we know it. Because of this, the brand licensing industry adapted and shifted to meet changing demands, which expedited existing trends and created entirely new ones to present a list of exciting trends surrounding brand extension and licensed consumer products.   
License Global looks at just some of the top trends in the licensing industry that will grow, evolve and shape 2022 as we know it.  
Sustainability and CSR Become the Mainstream  
Sustainability is now a vital part of any brand strategy, and the licensing industry is taking charge in increasingly innovative ways. In less than a year since its launch, sustainability think-tank 
 has evolved rapidly as the demand for education, innovation insights and networking has exploded. Brands like LEGO have continued their commitment to positive change by adapting packaging
and pledging millions to climate change causes. Consumers are beginning to change the way they shop globally as they make more conscientious choices.   
Brands worldwide have made colossal commitments to reduce carbon emissions, change manufacturing processes for positive impact, design-out negative elements in product processes and pledge support to vital causes. This will continue long past 2022 and, while we're marking it as a trend, this is an important core pillar of our future in licensing. 
 with Helena Mansell-Stopher, founder, chief executive officer, Products of Change, to find out more.  
Corporate social responsibility (CSR), diversity and inclusion are important parts of this changing consumer and business culture. Businesses are taking the lives of everyone they serve more seriously, creating new platforms for marginalized communities to be heard, represented, and appreciated through consumer products and building an equal workplace with respect for every employee. Taking to the stage at 
, Mark Kingston, senior vice president, international consumer products, ViacomCBS, shared the progressive work of the business to drive home the notion, "If you can't see it, you can't be it."  
NFTs and the Metaverse Will Take Us to New Places  
NFT brand RECUR worked with License Global to release its Comprehensive Look into NFTs this year, not to mention hosting a 
, to give us an insight into the game-changing trend across entertainment, art, fandom, gaming and more. The digital collectibles, connected to the global blockchain database, offer an entirely new way for consumers to buy unique assets – whether a video game character or a trading card – with a range of different peripheral benefits attached.   
Brands across the world are buying up NFT-based businesses and platforms and launching their take on the digital collectible phenomena. Nike has acquired digital footwear designers 
. Fractal, a dedicated marketplace for gaming NFTs, has been launched by a co-founder of 
. Major brands like Marvel, Cloudco, SEGA, L'Oreal, ViacomCBS and others partner with experts like RECUR to confirm NFTs as a major new player in the licensing landscape.   
The
 has become a huge talking point for brands looking to evolve their partnerships in the same vein. Creating digital assets, experiences and collaborations within a video game universe can bring thousands of players together, online, to merge realities and change the consumer market as we know it. The latest digital 
 in the Roblox universe or the Ariane Grande concert in "Fortnite" are just a few examples of the power behind the metaverse.  
In-Store Experiences will Evolve Retail Globally  
Demand for in-person shopping remains strong, with more than half of retailers stating that physical outlets will always be a key focus for their brand and co-exist with online channels (source: InternetRetailing.com). 
, this trend skyrocketed, only to come back with a bang in 2021 amid consumer demand for escapism. Take Harrods and The Pokémon International Company, for example. To celebrate 25 years of "Pokémon," fans of the characters were able to immerse themselves in all aspects of the franchise through a partnership with the storied retailer, the third collaboration for both companies. The Harrods toy section featured displays with all 25 first-partner Pokémon from all generations, and licensed trading cards, stationery and toys were available on-site.  
The latest 
 webinar surrounding location-based experiences also highlighted the importance and power of the LBE format. Turning a brand into a living, breathing experience is a long-term commitment that delivers completely different results to consumer products.   
Whether it's playing with 
, dining with 
, building a place for kids to explore the creative world of 
 or launching a store that digitizes the consumer journey to focus on community activities such as exercise and product testing like adidas LDN, the LBE and retail experience is a vital component of the world's return to in-person shopping and a massive driver for bringing buyers back in-store.  
Direct-to-Retail Culture will Grow  
While the retail experience economy is due to grow, even in the wake of new variants and changing restrictions, there will now forever be a home for digital commerce following the events of 2020 and 2021. Shopify states that in 2022, the US DTC consumer base will grow to 
 as more consumers across the world continue to bypass retailers and head straight to brands and manufacturers. 
The new year will bring more brands to build in-house digital experiences, content platforms and retail solutions that capture engaged data and draw in new fans. Think, Netflix's new content platform, Tudum, capturing its fans through enhanced content and exclusive insights alongside its retail arm through the Netflix Shop.   
Direct-to-consumer e-commerce shops like Redbubble have worked with Warner Bros. Consumer Products for apparel programs. Funko also has a DTC arm in the U.K. for its Funko Pop! line, and more and more brands are bringing their retail solutions in-house to engage fans directly through their platforms, televisions, phones and video games.  
Entertainment will Continue to Shift and Evolve with Streaming  
The world will reach a count of 3.07 billion gamers by 2023 (source: Newzoo). Major tentpole movies are shifting to streaming platforms with increased cadence and success as pandemic measures flux across the globe. Brands innovate across the digital landscape to bring new interactive entertainment solutions to consumers. The world of entertainment is changing, thanks to the advent of streaming, and our deep-seated love for characters, stories and 
 are driving a new level of demand.   
This year, Netflix moved into 
 and will bring its intellectual property to streamers in new and exciting ways. Gaming and streaming are becoming closer than ever as our appetites for adaptation continue to surge, with "League of Legends," "The Witcher" and "Resident Evil" representing just a few of the brands in our 
 this year. Technologies like Epic Games' Unreal Engine 5 are powering seamless mergers with entertainment and gaming with brands like Warner Bros.' "The Matrix." Streaming platforms are working with incredible 
 to bring us more diverse stories, powerful brands, and exciting collaborations.   
Digital is also physical through gaming and entertainment, with brands like G2 Esports and Ralph Lauren collaborating on multiple campaigns to bring the esports and luxury worlds together. Shows like "Squid Game" have leaped from the screen and into retail takeovers around the globe. Entertainment continues to be our core source of consumer joy, and nothing, apparently not even a pandemic, can change that. And all of this is building a world of collaborative products that keep hitting the right note and will continue to do so for a long time to come.  
In 2022 you can expect more trend insights from across the brand licensing and brand extension landscape from License Global, with our regular magazine issues, daily newsletter updates, webinars and podcasts. Be sure to subscribe to our newsletter for more breaking news, thought leadership and trend analysis. 
Subscribe and receive the latest news from the industry.
Join 62,000+ members. Yes, it's completely free.
You May Also Like
Loading..