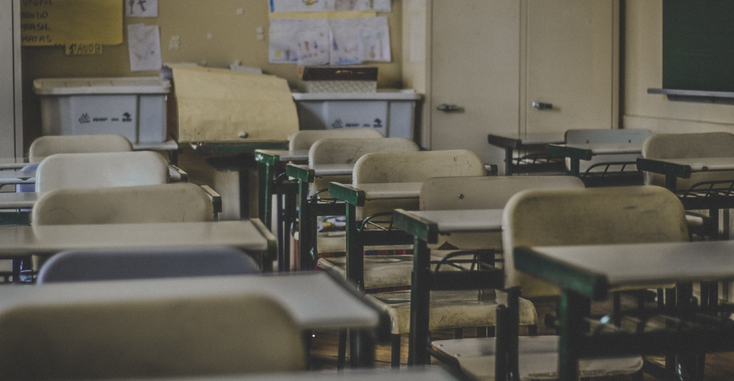 Schools across the U.S. are beginning to reopen as parents stare down the educational realities of teaching during the COVID-19 pandemic. 
After months of questions around in-person or virtual classes, safety measures in schools and teaching challenges, families are now getting a peek at what education will look like in the fall of 2020. 
While some schools around the country are planning to reopen with new safety protocols in place, many families are still anticipating some sort of online education in the fall. A 
National Retail Federation study
 recently found that 63 percent of consumers expect at least some future school and college classes will be held online this year. 
The anticipation for partially online instruction comes as many caregivers and students plan to purchase more big-ticket items to accommodate home learning. As many parents plan for less in-person instruction, more traditional back-to-school items are being replaced with electronics and home good options. 
From notepads
to tablets, the push to online learning is leading to costlier purchases than retail has seen before in recent years. The uncertainties about what school would look like this year also caused families to wait longer to make back-to-school purchases. This extended buying period has led retailers to reaccess their back-to-school rollout plans.
Uncertainty Leads to Slow Start for Back-to-School Shopping
The country's top retailers have reported a slow start to the back-to-school shopping season due to the fate of what schools would look like in 2020. Walmart and Target both reported stagnant earnings for things such as primary school supplies, backpacks and apparel. However, both companies saw an increase in the electronics and home furnishings sectors, which could be connected to the online educational paradigm that's become commonplace across the U.S.
"As noted throughout the market, the back-to-school season is off to a slower start than usual, given the uncertainty around the timing of students physically returning to school," reports C. Douglas McMillon, president, chief executive officer and director, Walmart, during the 
. "As a result, we expect the season to be choppy and come later than normal. Items like laptops, tablets, and home office furniture are performing well, while others like basic school supplies, backpacks and apparel are understandably soft."
Buying Laptops Instead of Book Bags
While back-to-school shopping is off to a slow start, early projections look like total segment spending could be on course for a record year. The NRF found that shoppers with children in kindergarten through high school plan to spend a little more than $789 per family for $33.9 billion in overall spending terms. That projected spend would be an increase overall from the average $696.70 per family spent in 2019. 
The motivator for an uptick in spending is partially due to the jump in electronic purchases for at-home pedagogy models. According to the NRF study, 76 percent of families plan to make back-to-school purchases specifically for online learning. Another 37 percent said they anticipate buying a new laptop to aid students with online education. In total, 54 percent of caregivers said they plan to spend more on electronics and computer equipment this year than years past. 
"Consumers still face a great deal of uncertainty even as school begins to start and are further behind in their back-to-school spending than they have been in years," says Matthew Shay, in the introduction to the study. "At this point, the majority of families expect to spend as much as they thought earlier this summer, if not more, and it's largely because of the need to spend more on electronics."
Department Stores Still Lead the Way for Back-to-School
Despite the 
 following the pandemic, many families with K-12 students anticipate heading to the store to do their school shopping. About 53 percent of families reported to the NRF that they plan to do most of their shopping at department stores this year, which compares to the 49 percent who said online shopping would be their number one channel.
To accommodate in-person shoppers, stores such as Target have devised plans to ensure the back-to-school shopping experience is comfortable for all shoppers. During its 
second-quarter conference call with investors
, Brian Cornell, chairman and chief executive officer, Target, highlighted Target's outdoor shopping and contactless purchases for the back-to-school season.
"In Back-to-College markets, we'll be moving in-store shopping events outside into our parking lots and highlighting contactless options like drive up," says Cornell. "Across the chain, we'll be promoting the wallet feature within the Target app as a fast, contactless alternative to paying with a physical card."
Whether having to buy a laptop for a student for the first time or accommodating social distancing in the classroom, students across the country have to adapt to an educational model filled with uncertainty. COVID-19 has required that schools, students and families adjust to the unprecedented realities of the pandemic. We see those adjustments as part of the things consumers buy and the curriculum teachers provide to students. These early indicators point to the continued adaptations that teachers, families and students will have to continue to implement this fall.
Subscribe and receive the latest news from the industry.
Join 62,000+ members. Yes, it's completely free.
You May Also Like
Loading..