Back to the Future: Movie Theaters Turn to Classics During Pandemic
Back to the Future: Movie Theaters Turn to Classics During Pandemic
As brick-and-mortar begin to slowly open up during the pandemic, many theaters are turning to classic film like "Star Wars" and "Ghostbusters."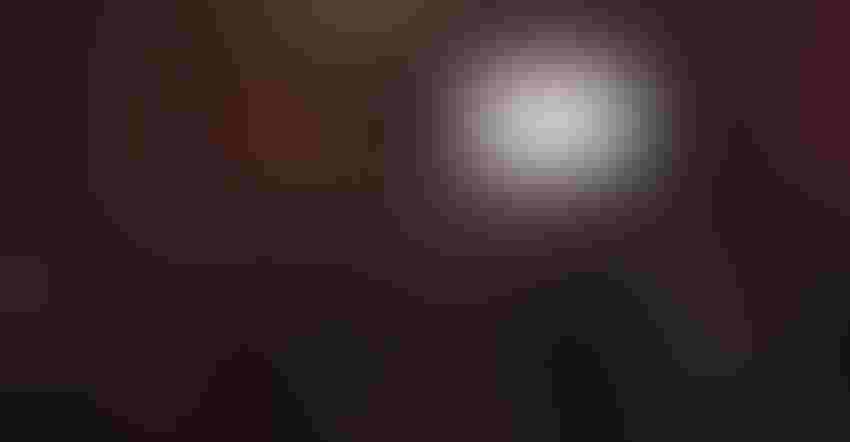 Cities around the globe have slowly allowed more brick-and-mortar businesses to re-open in the face of the COVID-19 pandemic. These re-openings in the U.S. are being done on a state and county level, which has led to phased openings of mass retailers and entertainment venues.
Some regions have rolled back recent guidelines and closed down locations such as theaters and malls once again, others have pushed forward in the face of the consumer fears and the global uncertainty that have surfaced due to COVID-19. 
These stores and venues have re-opened with more stringent cleaning and social distancing measures, including reduced capacity, facemask requirements and streamlined purchasing options. A sector finding particular re-opening challenges includes the movie theater industry. Large-scale chain theaters such as Cinemark have already opened their doors once more. Other chains like AMC have also announced plans to welcome back patrons later this month.
New Challenges for Movie Theaters
Movie Theater chains are opening with no new releases to entice consumers who might be willing to take on the potential risks during the pandemic. Movies including "Mulan," "Wonder Woman 1984" and "Bill & Ted Face the Music," have all been pushed back in hopes that they can launch when things open up with more certainty. Other films such as the "Matrix 4" have been delayed as production had to be halted due to the pandemic.
For movie studios, the changes have caused a pile-up of films that are being reshuffled. This has caused schedules that were made years in advance to bubble with much uncertainty. The lack of new releases has also led theaters to dig back into the vaults for movies to showcase.
"Star Wars: Empire Strikes Back" on Top of the Box Office Again
The new strategy has caused weekend box office results to look like something found on the Wayback Machine. For example, Deadline recently reported that last week's top movie was "Star Wars: The Empire Strikes Back." The 1980 sci-fi hit earned $611,000 over three days. The "Star Wars" sequel made its haul in a much smaller marketplace where only about 1,500 theaters are open across the U.S. – most are also reducing theater capacity and daily showtimes to accommodate state-mandated guidelines.
Over these last many months, other throwback box office winners include "Ghostbusters" and "Jurassic Park." They are joined by one of the final new releases to debut before the shutdown, "Trolls World Tour," which finds itself doing reliable business on premium video-on-demand to supplement theatrical losses. As of April, the Universal Studios picture had achieved the status of the biggest debut for a digital release ever.
Pulling Up to the Drive-In Theater
For consumers more adverse to in-theater showings, the drive-in theater community has seen renewed interest due to the pandemic. Being able to enjoy the film from the comfort of your car has offered moviegoers a middle ground between a theater and their couch. While only 305 drive-ins exist in the U.S. (according to the United Drive-In Theaters Association), the model has proved popular enough to bring new players into the market. Walmart recently teamed with Tribeca to launch drive-ins in the parking lots of 160 stores around the country. The Wally World drive-ins will run until October and host over 320 showings in total. 
Uncertainty at the Box Office is Here to Stay 
As theaters cope with a shortage of new releases, consumers worried about getting sick, and the real possibility of another shutdown, theaters are in for a challenging 2020 even as things began to open back up slowly. Novel thinking and plays on nostalgia will be essential to stop as much bleeding as possible, but with so much uncertainty, many in the film industry are still in a wait-and-see approach. As we continue to make adjustments to COVID-19 as a society, it still may be a while before most of us are back at the movies.
However, the movie theater is a core pillar of cinema on the whole. Film critics such as Variety's Owen Gleiberman and The New Yorker's Richard Brody have highlighted their love for the theater in op-eds since the shutdown. Many consumers have also lamented it in more personal ways. So while it may be a while, their remains optimism that the moviegoing experience will live as the COVID-19 virus dissipates.
Subscribe and receive the latest news from the industry Article
Join 62,000+ members. Yes, it's completely free.
You May Also Like
---