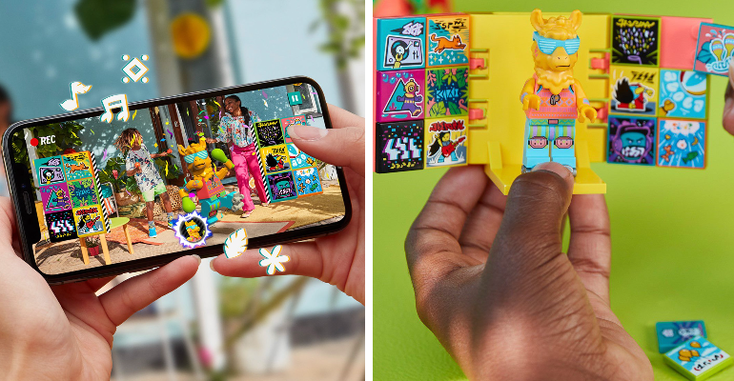 While launches like Adidas x Beyonce's Icy Park have become a powerful mainstay in the licensing and brand community, seeing global artists enter the product, business and brand space, the toy business is turning the tables and bringing their brands into the music space.  
The combination of kid's brands and music is not a recent phenomenon, but one facing a creative resurgence given the rapidly-expanding streaming landscape. An example of an approach into the music space is "Hey Duggee," which has a significant presence on Spotify and YouTube platforms.  
At the close of 2020, "Hey Duggee" launched its rendition of "Jingle Bells" on YouTube for kids and families looking for a unique way to engage with the brand. Available on Spotify, iTunes and more, "Hey Duggee" also has numerous albums, collections and dedicated audio releases reaching anywhere from half a million to more than a million streams.
One of the brands' more popular tracks, "The Stick Song," has even inspired its own Singing
Sticky Stick Stick toy with Golden Bear, which was part of the line of "Hey Duggee" products that saw 97 percent year-on-year growth, according to the U.K. manufacturers. With its line of musical instruments, "Hey Duggee" is just one kid's brand using music to take its reach farther. Now, brands are prolifically innovating to merge the physical with the digital music stream by creating toys like LEGO VIDIYO.
Working in collaboration with Universal Music Group, LEGO's augmented reality app-come-collectible set allows kids to share their custom music videos with a dedicated community of users. "We want to feed the imagination of the next generation of creatives, providing a new canvas for kids to express themselves creatively," says Julia Goldin, chief marketing officer, the LEGO Group. "Research shows over three-quarters (79 percent*) of parents globally wish their children had more creative confidence, so we're launching LEGO VIDYO to help make that happen. We know children are always chasing new ways to experiment creatively. LEGO VIDIYO is here to help all kids with a passion for music unleash their creativity through LEGO building and music video production. We can't wait to see what they come up with!"
LEGO VIDIYO is not just an innovative product in terms of design or user experience, but how it's changing the landscape of kids' music brands. After signing D.J. L.L.A.M.A. - the first LEGO mini-figure to land a record contract – Universal Music Group broke new ground. It quickly produced "Shake" with NE-YO and Carmen DeLeo, aiding L.L.A.M.A.'s mission to bring joy to listeners.  
LEGO is not the only mainstay brand engineering new touchpoints to bring joy to kids and unique brand experiences. MGA Entertainment – the brand behind L.O.L. Surprise – recently announced their collaboration with Sony Music U.K.'s Magic Star kids division to debut L.O.L. Surprise's debut single, "I'm a Queen." This new single will be complemented by Magic Star's expertise in creating and producing music to support new L.O.L. Surprise product lines and marketing initiatives.  
"Music transcends borders and allows our fans to engage with the brand in a new and exciting way," says Sandrine de Raspide, general manager, international and licensing, MGA Entertainment. "This new partnership with Magic Star, complemented by Sony Music's deep marketing reach around the world and L.O.L. Surprise fans, positions the brand for chart-topping success."   
"Music plays such an important role in children's lives from an early age," says Will Speer, head, Magic Star, Sony Music U.K. "We are excited to bring this partnership and M.G.A. Entertainment's products to young global audiences."
This may be more of a nascent resurgence in music as part of playstyle. Still, the new products that complement artistic initiatives are ranging from screen-free to screen-lite and screen enhanced and adding augmented reality, streaming, artist collaboration, differing touchpoints, and breaking new ground with hugely engaging campaigns.  
Subscribe and receive the latest news from the industry.
Join 62,000+ members. Yes, it's completely free.
You May Also Like
Loading..