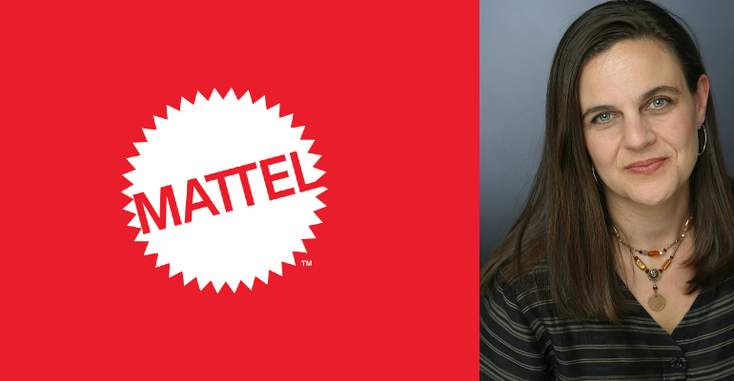 This year, there won't be any drinks at Bar Boulud, no Sunday pints at The Nags Head and no late-night news downloads at the Ham Yard. I won't be able to hug my industry friends and colleagues in the hallways of Excel. Some of them I've known for more than 20 years.
BLE is a time to get back in touch, to do new business, to see people we work with but who live elsewhere, or people we have worked with at another time, in another city. It's a time to connect and to check in. It's a time to re-establish our contacts in this industry that we love. But not this year.
BLE is virtual [Festival of Licensing].
And as much as some of us are loving the new freedom of flexible working, all of us will miss this special time of year. As they say, humans are social, and BLE is one of the social highlights of our industry. It brings us together and reminds us, that even in challenging times, we wouldn't do anything else.
Back when I was based in Los Angeles and New York, it took weeks
to prep all of my meetings for BLE. But the show took on a whole new meaning when I moved to London to head up CP for Mattel EMEA.
It became an event. Our first year we kicked off with a runway show at the Saatchi Gallery presenting a new fashion vision for Barbie. And the next year, another packed event at Studio Spaces in East London.
And while we won't be able to connect in person this year, somehow it seems like we have more to do than ever before.
At Mattel EMEA, we are hard at work re-focusing our efforts on our core brands and our products. We are receiving more cold calls than we've had in five years. We are laser focused on our product development, working hand-in-hand with our creative team to put each product through multiple filters. We are constantly pushing ourselves and our partners to offer our brand-fans the franchise experience they expect.
Over the last years, I can't count the chats, or passing comments I've heard about our industry: "Licensing isn't the same as it was," "Licensing is down," and "Licensing is dying."
And my response was the same: "We have done this to ourselves," "We are not taking care," and "We are pushing too much of the risk onto our partners."
All of us in the industry know that licensing is a three-legged stool, a partnership between licensor, licensee and retailer. If all of us don't win, none of us win. We need to make sure we keep that formula top of mind, that we take risks collectively, support our partners in their new ventures and carry the industry forward leaning into our consumer insights and vast common experience.
When I worked in media, I attended hundreds of content pitches. The producers were always passionate about their shows and dreamt about a breakout global success. But often, the end game was the merchandise revenue.
So, with all that interest and passion, why have the last few years been so hard? Why is everyone predicting the demise of licensing?
I don't pretend to have all the answers, but I do know that some in our industry have raced for the revenue and forgotten our fans, our ultimate consumers. We have handed control to those who don't know our brands like we do but who tell us, "this is what sells" or "this is safe."
And all of that has put our consumer a little bit further from our reach. It has left our buyers with too much stock. Licensors and licensees have taken losses.
So, as we find ourselves with a little more time this year, let's all take a harder look at the heart of our business: our products, whether they be physical, digital, services or entertainment.
Let's make sure we bring the magic back to licensing. Let's get back to basics and back to elevating our brands like only we know how. Let's ask ourselves if everything we're doing will inspire joy in our consumers. Will it increase the consumer's passion for our brands? Will it complement? Will it elevate? Will it add value?
It requires more focus. Sometimes it even means missing an opportunity. It means saying no when something isn't right, even if we give up some revenue. But it pays back in spades. It's long-term vs. short-term thinking. We owe that to our partners, our brands and to our industry. Mostly, we owe that to our consumers.
All of us in licensing know how lucky we are to work across multiple categories, to dip in and out of different industries, to constantly learn new skills, to flex our entrepreneurial muscles, and to meet the best people in the world and call them our friends.
Let's take the extra time to refocus and reset on what makes this the best industry ever. And we will meet again. 
Read more about:
Subscribe and receive the latest news from the industry.
Join 62,000+ members. Yes, it's completely free.
You May Also Like
Loading..