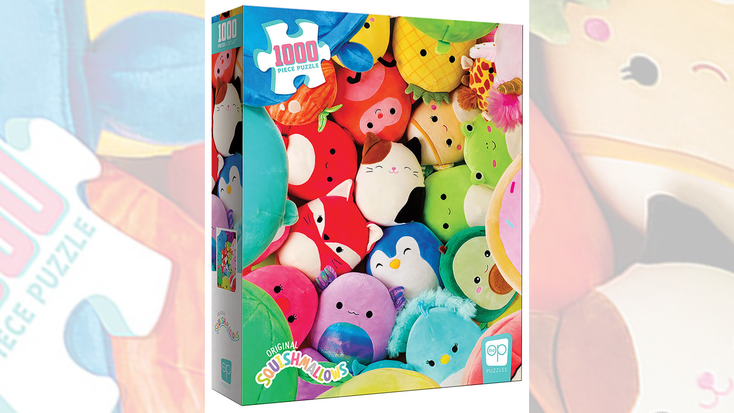 Squishmallows puzzle.
Jazwares
At A Glance
How Jazwares celebrated a milestone in 2022.

Learn about Squishmallows' licensing expansion in Europe.

Hear how the company made its debut as an exhibitor at Brand Licensing Europe.
This year,
celebrates 25 years. That's cause for celebration for the toy company behind the wildly-popular Squishmallows plush brand, among others.  
"Twenty-five years is quite an achievement from Judd and Laura Zebersky," says Sam Ferguson, senior vice president, global licensing, Jazwares. "There's a year-long celebration. I think, like anyone in the licensing industry, we will have anniversaries. It's a great excuse to launch a product or to celebrate. So there's been a whole host of internal celebrations, including our special 25th anniversary, Squishmallows, exclusively for us Jazmanians, which is what we like to call ourselves. But there's a whole host of celebrations and launches. We've managed to coincide those not only exhibiting in Las Vegas at Licensing Expo but also in London at Brand Licensing Europe. It ties in lovely with this special milestone." 
Never miss the latest brand licensing news, market trends, and in-depth analysis from License Global. Sign up to receive
the License Global weekly newsletter. 
Think Globally, Act Locally 
Jazwares' roster of toy brands includes
"CoComelon" and 'Blippi,' both favorites among the preschool set. Both are household names around the globe, but Jazwares zones in on its approach to its respective consumer products rollouts. 
"One of the big benefits of Jazwares is we are truly a global toy company, but with a local approach," says Ferguson. "Some of the power we can apply to brands is where we have this big global program and market initiatives, but then we distill that down to what makes sense for each market and consumer. Every market is slightly different and has nuances, and we want to make sure we consider them when we're launching brands or how we translate the IP into different markets. When it comes to 'CoComelon' and 'Blippi' we continue rollouts across Europe, and it's exciting how more and more of the brands we work with have content that is localized or translated onto new platforms and how our toy programs can follow the broadcast or the YouTube translations. Seeing how our brands have such global mass market appeal is exciting. We want to understand our fan bases and our licensors' fan bases and how they both interact with the brand. We'll do global and local influences, these different marketing beats to ensure they are seen." 
First launched in 2017, the Squishmallows plush line continues to be a highly sought-after plush in the U.S. across generations. The stateside fandom is quickly crossing the pond as more Squishmallows find a place in retail aisles and homes across the U.K. and Europe.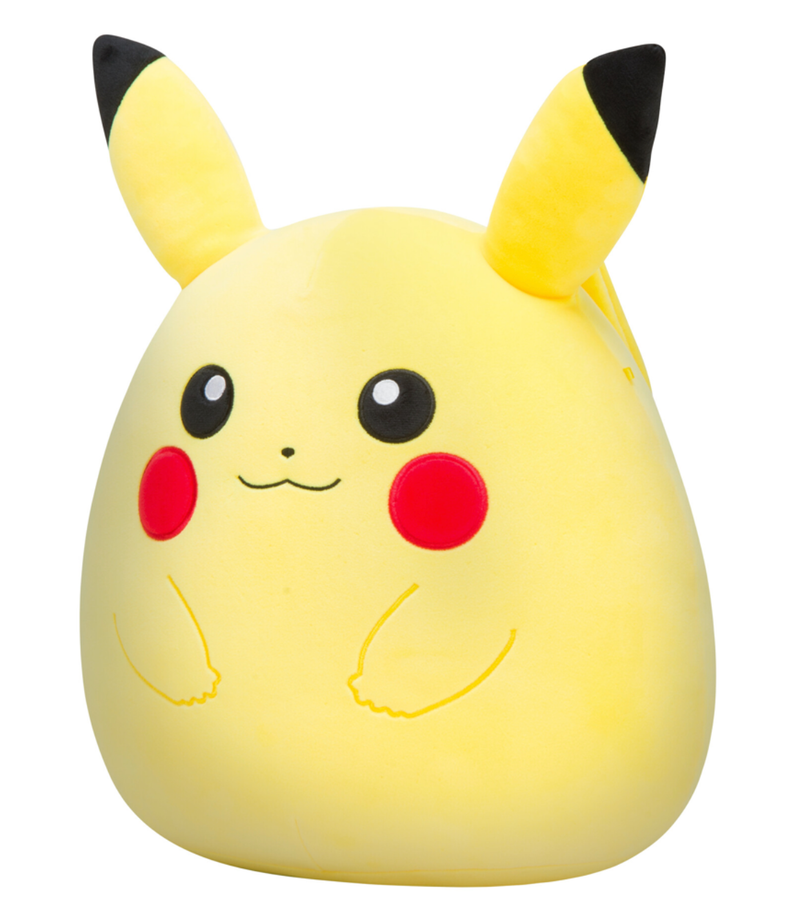 "At the moment, the real focus is on Squishmallows across Europe," says Ferguson. "We're just getting started. If you think about it, if we're spinning plates in the U.S. the longest, the U.K.'s not far behind, and then mainland Europe, it's exciting how we're only beginning in some parts of Europe. The brand is reacting, creating the groundswell with fans. Sales of the product in non-English-speaking markets are becoming the same as in English-speaking markets. The brand isn't content- or language-led, but it's great when you can get fans, no matter where they are, to fall in love with the Squishmallows. Whether in the U.S., the U.K., Germany, France or the Benelux, fans are engaging and buying Squishmallows at such an amazing rate."  
Recently, a Squishmallows apparel and accessories line debuted in the U.S. The goal of the apparel line for Jazwares was to make clothing match the level of the cuddliness of its plush.   
"The feeling a Squishmallow gives you ... it almost feels like it gives you that hug back," says Ferguson. "How can we translate that feeling in a licensing program? When we do apparel or sleepwear, it has that feeling that is synonymous with Squishmallows. It's important to us that we can translate everything that Squishmallows gives you from a plush standpoint into the license categories." 
Grappling with Consumer Products  
Not all the toys under the Jazwares umbrella are cute and cuddly. The company has an extensive new micro
Jazwares' "Star Wars" Micro Galaxy Squadron has proved to be a hit with a fanbase that will give feedback on fansites and forums.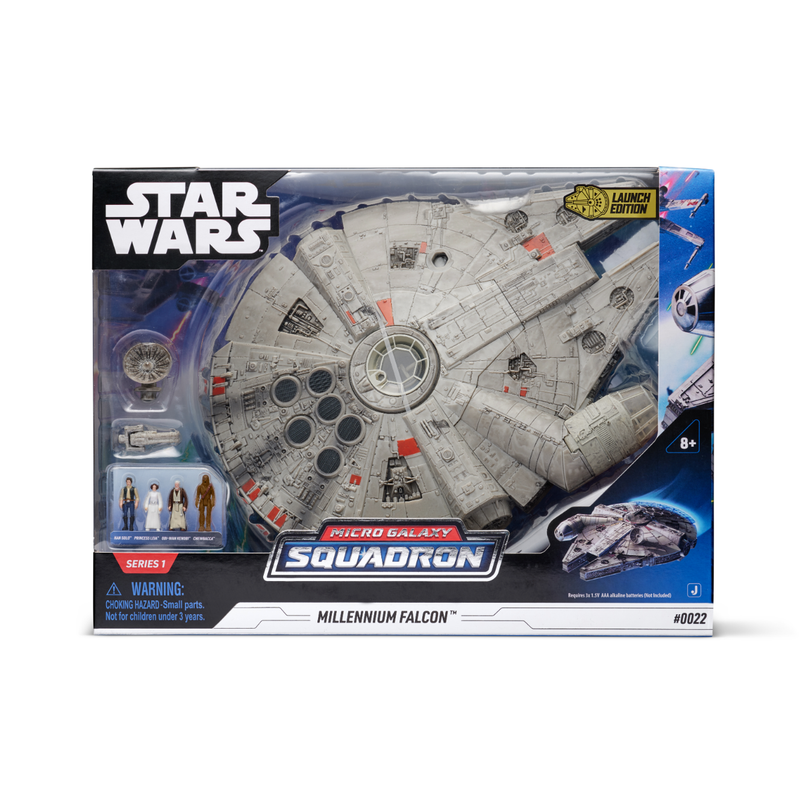 "We know how to create a product where the community will get behind it and love the product," says Ferguson. "That's no small feat. We know these audiences are the ones who scream the loudest when they don't like what they see, and they're super passionate and hyper-engaged." 
With a vocal fanbase to supply, Jazwares is aware that it has to release a product that will pass the muster with even the most discerning superfan.  
 "One of our strongest skill sets as an organization is being able to create product that the fans love," says Ferguson. "That is of the utmost importance to the licensor and us because we all know the fans who will soon tell us if things aren't up to their expectation. So we're going to constantly develop into launching new lines and freshness and ensure those ever-growing fan bases are getting the product and the key athletes they follow and love." 
There's a First Time for Everything 
This year, Jazwares made its debut as an exhibitor at Brand Licensing Europe. The stand represents years of hard work for the team, but is also a nod to the future with the promise of new brands and rollouts.  
"It shows the franchises' growth beyond the toy aisle, but also from a Jazwares standpoint, it's great to show, after 25 years, how far Jazwares has come in terms of dominating the licensor space and disrupting them," says Ferguson. "BLE is a very important show for us, and licensing is also becoming a really important part of Jazwares." 
Read more about:
Subscribe and receive the latest news from the industry.
Join 62,000+ members. Yes, it's completely free.
You May Also Like
Loading..