Toy Industry Brings Best to Big Apple
Toy Industry Brings Best to Big Apple
Armed with renewed optimism regarding the economy and a compelling portfolio of licensed product from big movie franchises and small-screen hits, toy executives are bringing their new offerings to Toy Fair in February.

Armed with renewed optimism regarding the economy and a compelling portfolio of licensed product from big movie franchises and small-screen hits, toy executives are bringing their new offerings to Toy Fair in February.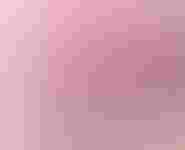 • Mattel has a new line-up of character vehicles and themed play sets based on Disney-Pixar's Cars and "Cars Toons," a series of original cartoon shorts airing on Disney Channel, Disney XD and streaming on Disney.com/Cars. Products include a color changers assortment and play set and a Ninja Knockout track set.
Product under the Disney Princess brand include the Disney Princess Transforming Castle, Sea Pretty styling head that changes colors with different water temperatures, Royal Giggles baby dolls and the Sparkling Princess doll assortment featuring Ariel, Belle, Cinderella, Mulan and Sleeping Beauty.
Mattel has some licensed editions of classic games coming out including a WWE Uno card game, Toy Story 3 Uno and Thomas and Friends My First Uno king-size card game. For the Magic 8 Ball, there will be a Disney-Pixar Toy Story Talking Magic 8 Ball.
For Cartoon Network's "The Secret Saturdays," Mattel is offering an action figure assortment, Cryptid figure assortment, Griffin vehicle and Argost Escape play set.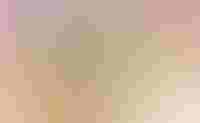 For Disney-Pixar's Toy Story 3, Mattel has a line of toys featuring figures, play sets and role-play items based on the movie. Mattel is also incorporating Toy Story 3 product within the Barbie and Hot Wheels portfolios including a Toy Story 3 Barbie doll and Hot Wheels Toy Story Crazy Claw track set.
Mattel follows up its fall 2009 launch of the Wizards of Waverly Place toy line with a collection of fashion dolls and role-play items in early 2010 with a Wizard Wand, Stone of Dreams necklace and Alex Russo Fashion doll assortment.
New for 2010, Mattel introduces a comprehensive portfolio of World Wrestling Entertainment action figures and accessories. Figures include FlexForce action figures, the Elite Collection and Entrance Greats. The WWE Superstar Ring assortment features "Monday Night Raw," "Friday Night SmackDown" and "ECW" rings. Mattel will also introduce a line of WWE role-play items from championship belts to rings.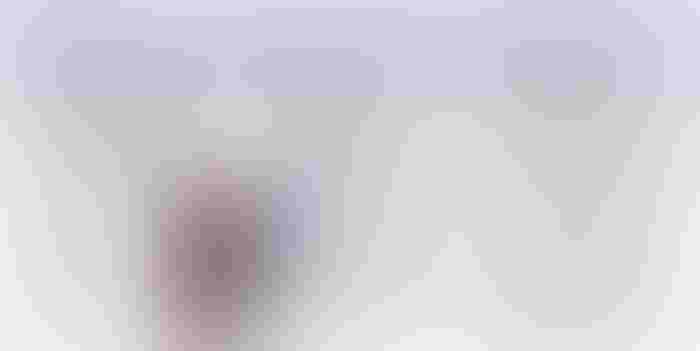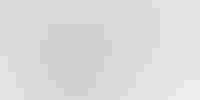 For its iconic Barbie brand, Mattel will roll out the Barbie I Can Be... line which features a variety of careers for girls to experience including ballerina, race car driver, doctor and bride. Barbie will also come into 2010 with a new slate of accessories, including a vacation house, convertible, pool, beauty assortment and Rocawear collection.
• This spring, "Bakugan: Gundalian Invaders," the third season of Bakugan's TV series, will launch along with a line up of new characters, an MMO game and a new Bakugan Brawler's game enhancing accessory. Characters from Spin Master feature new looks, attack features, shapes and sizes.
• For Disney Fairies, Jakks Pacific is rolling out dolls, play sets, a light fairy that comes with a scepter that controls light and sound play and Magic Glow Fairies that light up in three different light patterns.
For Bella Sara, there will be a two-pack with mom and baby horses; 5-inch horse figures, winged and non-winged, that come with rooted hair; and a ball play set from Jakks Pacific.
For the Hello Kitty brand, Jakks will produce beanies to celebrate Sanrio's 50th anniversary; a Hello Kitty world with mini play sets, including travel agency and tanning salon; and, for the first time at mass retailers, Hello Kitty and friends plush will be boxed together in a special anniversary gift box.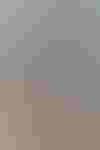 For Club Penguin, Jakks is offering a serialized, collector-based plush program, 4-inch Puffles (Penguins' pets), Puffle clip-ons and Club Penguin vinyl mix and match figures.
Jakks will roll out a collection of Taylor Swift dolls that sing a 30-second highlight of one of Swift's hit songs and are dressed in an outfit replicating what Swift wears in the music video. There will also be an accompanying fashion and accessories collection.
For the Ultimate Fighting Championship, Jakks has deluxe figure two-packs, a 20-inch octagon with figure-activated sound effects, as well as UFC micro figure two-packs and play sets.
Jakks will seek to extend its Girl Gourmet brand, introduced to girls in 2008 with the launch of a cupcake maker, adding a line of merchandise and brand extensions, including publishing, interactive and apparel. It will be a fully integrated offering supported by television entertainment, marketing programs, Web interactivity and retail partnerships.
• Nickelodeon & Viacom Consumer Products heads to Toy Fair 2010 with new toys and games for Dora the Explorer, who celebrates her 10th anniversary in 2010 with new games and toys, including the interactive and bilingual All Seasons Dollhouse and the singing and dancing We Did It Dora Doll from Fisher-Price.
Spin Master's will debut its toy line for Nickelodeon's The Last Airbender. A line of action figures, vehicles, play sets and more will be unveiled utilizing innovative technology to recreate scenes from the film. Additional partners for the toys will be announced at Toy Fair 2010.
NVCP will roll out new toys for SpongeBob SquarePants, iCarly, True Jackson, Ni Hao, Kai-lan, Go, Diego, Go! and The Wonder Pets.
• CBS Consumer Products will introduce a licensing program including games based on Beastly set to debut July 30. Beastly stars Vanessa Hudgens (High School Musical), Neil Patrick Harris ("How I Met Your Mother") and Alex Pettyfer (Stormbreaker) and is based on Alex Flinn's book about an edgy teen romance that is a modern retelling of "Beauty and the Beast."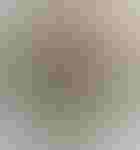 CBS Consumer Products will have an expanded roster of TV video games with new titles based on "NCIS" and more.
• Highlights from Hasbro include: Littlest Pet Shop bike helmet (Bell), Band-Aids (Johnson & Johnson), lunchkits/food storage (Thermos), publishing (Bendon & Scholastic) and party goods (American Greetings).
For its games category: Scrabble Cheez-Its and Operation fruit snacks (Kellogg), Scrabble & Monopoly chocolate games (Gamesformotion) and publishing (Sterling and Merriam Webster).
Under My Little Pony: toothpaste (Church & Dwight), fruit shapes (General Mills), party goods (American Greetings) and publishing (Bendon, Harper Collins and Phidal).
For Transformers: Halloween costumes (Disguise), bike helmet (Bell), USB flash drives/optical mouse (Toshiba), fruit shapes (General Mills), bubble bath (Cosrich), party goods (American Greetings) and publishing (Bendon, Harper Collins and IDW).
Hasbro will launch speakers (SDI Technologies) and Wii video game (EA) for Nerf; bike helmet (Bell), activity rug (G.A. Gertmanian), party goods (American Greetings) and publishing (Phidal) for Tonka.
• Bravado and Playmates Toys will create a signature line of figures and dolls for Michael Jackson. The detailed line will replicate iconic images, dance poses, music and embellished fashions. The first wave will launch in 2010. • From Bandai comes Mighty Morphin Power Rangers Vehicle Zord system. Each Morphin Racer, Zord Vehicle and Dino Cycle includes an articulated 4-inch ranger. Collect and combine two or three vehicles or collect five to create the ultimate Megazord.
• Chorion will be heading to Toy Fair with properties including The World of Eric Carle and The Very Hungry Caterpillar. Chorion is looking for partners in the educational toys and ELA categories. Initiatives include extending the Kids Preferred range with new infant developmental toys. Spin Master is the global master toy partner for Olivia and is developing a range of girls' toys for autumn 2010.
Chorion is also now representing Spot, Paddington and Flower Fairies in the U.S.
• The new Jeep Junior pedal go-kart from Berg Toys is a lightweight and compact go-kart designed in Holland. The go-kart is designed using a unique patented BFR-hub technology and the new Jeep Wrangler pedal go-kart from Berg Toys features a roll bar for extra safety, an adjustable steering wheel and a five-point adjustable sports bucket seat.
• Pressman Toy Corp. and CBS Consumer Products have a deal to create board games based on NCIS. In addition, The Jim Henson Company and Pressman have signed a licensing agreement to introduce games based on "Dinosaur Train." Pressman Toy's games will be available in the U.S. and Canada at mass and specialty in fall 2010.
The company will also introduce board games based on popular kid, teen and adult licenses, as well as new original games in 2010, including Diary of a Wimpy Kid, Looney Tunes, The Vampire Diaries and Let's Make a Deal.
The new games will be on display at the Pressman Toy booth (1903) at The Toy Industry Association show.
• Learning Curve offers developmental toys from brands including Lamaze, The First Years, Caring Corners and Thomas and Friends. This year's introductions include a Jim Henson's Dinosaur Train line and Thomas Wooden Railway Early Engineers. Learning Curve is at toy fair at booth 1973.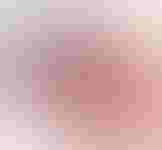 • Paramount and Mattel have teamed for a Flashdance Barbie based on the Oscar-winning 1983 film, Flashdance Barbie is 12 inches high and includes leg warmers, leotard and off-shoulder sweatshirt. It will be available July 2010 for $34.95.
• In 2010, American Greetings Properties' Strawberry Shortcake will be featured in two new Fox Home Entertainment CGI-animated DVDs. Strawberry Shortcake will also be seen in supermarkets across the country in a partnership with Produce for Better Health to celebrate Strawberry month in May 2010.
In time for Valentine's Day, Lionsgate will release eight new Care Bears episodes in the new DVD "Care Bears: Helping Hearts." The Care Bears licensing program has continued to grow in Asia, which prompted the introduction of Sweet Sakura Bear, available exclusively in Japan this year. The brand will be supported by licensing agents Mindworks in Japan and Medialink throughout the rest of Asia.
AGP has expanded its partnership with Alicom Licensing to include Care Bears and Holly Hobbie for merchandising rights in Denmark, Finland, Iceland, Norway and Sweden.
AGP's Maryoku Yummy is the star of the girls' preschool television series launching this fall and "Twisted Whiskers" will also have their television debut. Co-produced by American Greetings, Moonscoop and DQ Entertainment in CGI, there are 26 half-hour episodes available.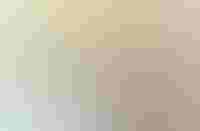 • At Toy Fair 2010, Discovery Communications will be showcasing new product lines.
Animal Planet and Cahootie will partner for a line of educationally oriented, animal-themed products based on the iconic folded paper game. Four animal themes will be available.
Jay at Play will be introducing plush products under the Animal Planet brand. The Wild Eyes with Animotion Big Bears' head moves, eyes light up, and emits sounds. The collection will include grizzly bears, polar bears and black bears.
The Screenlife DVDiscoveries! Baby Animal Edition offers Animal Planet footage and features about baby animals with on-screen activities, video clips and wooden puzzle blocks. The product includes an activity DVD, six unique puzzles on nine puzzle blocks and three puzzle block mats.
Discovery and Elmer's will promote the newest MythBusters Science activity kit at Toy Fair 2010. MythBusters: Science of Sports debuts in March 2010 and will teach kids how they can locate the "sweet spot" on any bat and how curve balls really curve.
• At Toy Fair, Twentieth Century Fox Licensing and Merchandising will add to its toy line for Avatar. New product will include a second wave of action figures from Mattel; limited-edition mini busts from Gentle Giant; statues, maquettes, life-size busts and dioramas from Sideshow Collectibles; a line of costumes from Rubie's Costume Co.; and jewelry and prop weaponry from The Noble Collection.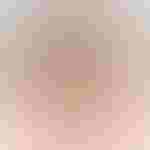 Fox Licensing will introduce new lines for Aliens and Predator. NECA will premiere a range of action figures and bobble heads based on the upcoming Predators (July 9) and Sideshow Collectibles will debut a line of high-end collectibles. For The A-Team (June 11), Jazwares will showcase a line of action figures, vehicles and electronics. For Diary of a Wimpy Kid (April 2), Fox Licensing has signed on Pressman Toy for 200-piece puzzles based on the classic book art and an original board game. For Ramona and Beezus (Aug. 13), Madame Alexander will launch a line of collectible dolls.
• Fisher-Price has a number of new launches:
For Thomas and Friends there is a Trackmaster Zip, Zoom & Log Adventure play set that features a motorized Thomas engine and action features including a zip line and motorized logging mill; Follow Me Thomas, a chunky Thomas engine and kid-controlled lantern; and 2-in-1 Return From Misty Island play set.
Also new from Fisher-Price, Dance Star Mickey and Kai-lan Loves Hugs plush doll.
Fisher-Price's Trio line is rolling out Batman licensed product. The Trio Batcave includes a hidden door to the outside world, rock facade, ladders, zip-line and control panel. The play set also includes a Batmobile and Batman figure. The Batcave can be rebuilt into three additional Bat-buildings—110 pieces total.
Trio also has a photo album preloaded with three sample images. Kids can transfer additional photos from their computer or draw on their photo images. Licensed software will be available (sold separately): Ni Hao, Kai-Lan, Disney Princess, Handy Manny, Batman, Toy Story and Scooby Doo.
Imaginext The Joker's Fun House includes a Joker figure, hammer car, sound effects and motion. The Joker's head laughs, moves his eyes and waves his hand.
• More than a dozen domestic and international merchandise deals have been signed for MGA Entertainment's newest fashion doll lines, Moxie Girlz and BFC, Ink. The latest domestic licensees include Creativity for Moxie Girlz activity, arts and crafts; Division Six Sports for Moxie Girlz and BFC, Ink. skateboards, scooters and protective gear; FAB/Starpoint for Moxie Girlz and BFC, Ink. stationery and bags; and Kent International for Moxie Girlz bicycles.
International partners for Moxie Girlz include: Amav by Diament for activities and puzzles (Israel); Anonima for fashion accessories and gift items; IP Prozorov for backpacks (Russia); Izdatelstvo for publishing (Russia, Ukraine, Belarus, Kazakhstan); and Palphot for stationery, bags and gift items (Israel).
• In 2010, Pokémon HeartGold Version and Pokémon SoulSilver Version video games will launch in spring, four new Pokémon HeartGold and SoulSilver TCG expansions will be unveiled, the 13th television season will air and a new Pokémon movie will debut.
• Techno Source and Nickelodeon/Viacom Consumer Products will create electronic handheld, tabletop and keychain games based on Dora the Explorer, Go, Diego, Go!, SpongeBob SquarePants, and iCarly for fall 2010. Techno Source will also debut the Rubik's Slide, a handheld electronic game to celebrate the cube's 30th anniversary.
Techno Source, The United States Playing Card Company and the World Series of Poker have formed a licensing agreement to create co-branded Bicycle/World Series of Poker electronic handheld games that will be available in fall 2010.
• The Haywire Group is adding a new line of games and puzzles based on the Guinness World Records books. The board game will contain trivia questions, learning activities and physical challenges that require players to make and break their own "house" records. Haywire will also release a Guinness World Records travel game in a compact metal tin and a 300-piece puzzle.
• DreamWorks will release Megamind, a satirical take on super hero movies, in theaters Nov. 5. ToyQuest has been named the master toy licensee and will launch a toy program of action figures, weapons, vehicles, play sets and plush this fall.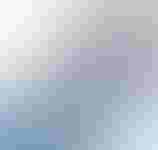 • At Toy Fair 2010, Paul Frank Industries and licensing partner Fiesta will be showcasing a new line of plush toys. The assortment features Paul Frank personalities, as well as pillows with popular characters, Julius and Skurvy. The plush array will retail at Paul Frank stores and specialty retailers.
• Nelvana Enterprises' licensing team is heading to Toy Fair with some new properties including the new 3-D Babar (with product launching in France in spring 2011), as well as Beyblade: Metal Fusion, Bakugan, Mr Men and Little Miss, and Olivia for Canada. Product includes Babar, all categories; Beyblade: Metal Fusion, all categories (excluding toys); Mr Men and Little Miss for footwear, toys and novelty items; and Olivia for apparel, footwear, accessories, craft and activity, novelty items and secondary toys.
• Wild Planet's new fall 2010 Spy Gear products coming to Toy Fair include the first Spy Video RC with digital transmission, full-color screen and recording capabilities, a lie detector kit that uses galvanic skin response sensors and a hand-held metal detector. Wild Planet's new fall 2010 games include Hyper Dash Extreme and the first line of Crayola-licensed games.
• The new line-up of Garden Games from Giant Tree House features complete garden sets with rakes, shovels and brooms. The new line features classic properties The World of Eric Carle's The Very Hungry Caterpillar and Hello Kitty from Sanrio.
• TCKL launches "Drip Drops," a new preschool children's property based on a series of books that teach children about color and nature. A full range of toys to complement the book series will include activity sets, plush, mini figures and play sets and is expected to launch in fall 2010. The first "Drip Drops" animated episode is available on www.thedripdrops.com, an interactive Web site that features activities, games and more Drip Drops adventures.
• Springbok Puzzles has created a collectible 500-piece puzzle, featuring Joseph Csatari's "It's A Boys' Life" painting to honor the 100th anniversary of the Boy Scouts of America. The jigsaw puzzle is approximately 18 inches by 24 inches when assembled. Estimated retail price is $15.95 and will be available at www.springbokpuzzles.com and in Hallmark Gold Crown stores.
• ESPN is bringing new licensed lines to Toy Fair, including Super Shot Basketball with electronic arcade scoring and SportsCenter music and sounds; Bowlercade, a realistic bowling alley sized for the home offering automatic scoring, ball return and pin reset; and a 6-in-1 Gamecenter that plays basketball, baseball, football, soccer, golf and street hockey.
• Uncle Milton Industries, after introducing The Star Wars Force Trainer, will be following up with a second lineup of licensed Star Wars science toys that are both educational and fun. In response to consumers asking for lower price points, all of Uncle Milton's 2010 introductions will be $25 or less.
Subscribe and receive the latest news from the industry Article
Join 62,000+ members. Yes, it's completely free.
You May Also Like
---